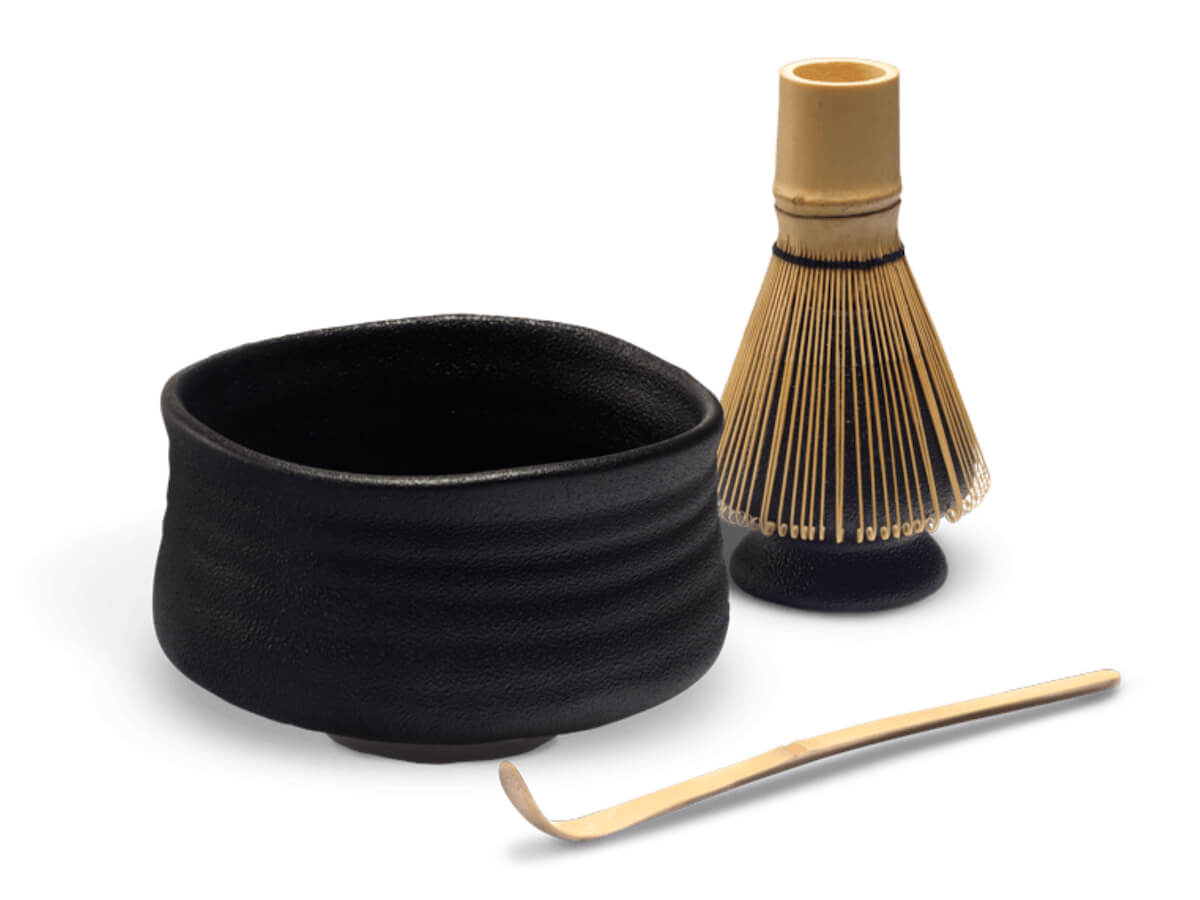 Loveramics | Pro Tea Matcha Bowl Set
Description
Details
Other Info
CHADŌ TEA CEREMONY

Incorporating an array of sensibilities, chadō—the Japanese way of tea—is guided by the principles of harmony, respect, purity and tranquility.

Acknowledging the importance of art within the craft of blending tea, the handcrafted Matcha Bowl Set from Loveramics blends contemporary styling and traditional tools in homage to otemae—the art of the preparation and presentation of green tea.

Includes matcha bowl, whisk with whisk stand & scoop.

Features

Hand-thrown bowl fits comfortably in the hand, with traditionally prized irregularities in its artisanal form.

Handmade bamboo chasen/whisk and chashaku/scoop.

Materials

Porcelain; bamboo.

Designed in the United Kingdom

Made in China

About Loveramics

Loveramics is an internationally recognised ceramics brand, synonymous with quality and craftsmanship. Breaking the proverbial mould on pottery, they endeavour to inspire fresh interest in simple wares with stylish contemporary designs where their passion is evident in every piece.

Blending form and function with clean and practical designs that complement and enrich your daily ritual, the artisans at Loveramics skillfully craft humble products that they would want to use themselves; and really, it's just a happy accident that they've become the preferred choice of baristas everywhere.

Use & Care

Loveramics porcelain is rather strong, thanks to its high density and high-temperature kiln firing process. As such, it is quite resistant to chipping but should still be handled with care.

Matcha bowl is dishwasher and microwave safe; bamboo whisk and scoop should be rinsed and allowed to air dry.

Warranty

Loveramics products carry a limited manufacturer's warranty.