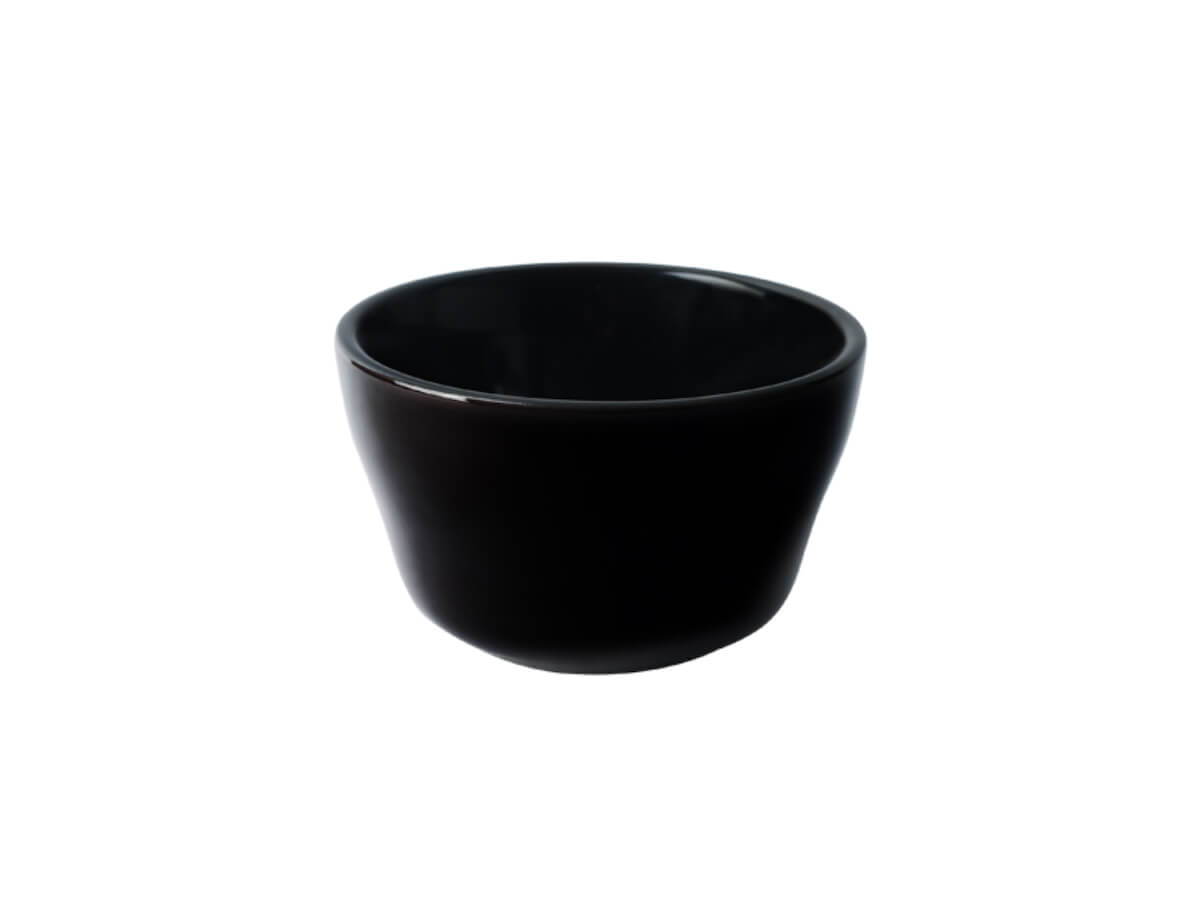 Loveramics | Colour Changing Cupping Bowl - Classic
Description
Details
Other Info
coffee chameleon

Reacting to the changing temperature and providing visual cues for the correct timing of your cupping sequence, the Loveramics Colour Changing Cupping Bowl allows you to cup your coffee with confidence and style.

With a transition from white (95°C) to light grey (70°C) at the 4-minute mark, the bowl indicates when ready to break the crust and begin tasting. Transitioning to dark grey (60°C) at the 8-minute mark, and finally back to black (55°C) after 10 minutes, the bowl provides immediate feedback of the cupping temperature throughout.

Features

Colour-changing glaze turns white at 95°C; light grey at 70°C; dark grey at 60°C; and returns to black below 55°C.

Materials

Porcelain.

Dimensions

7.4oz | 220ml — ø3.93" x H2.35" | ø9cm x H6cm

Designed by Simon Stevens in the United Kingdom

Made in China


About Loveramics

Loveramics is an internationally recognised ceramics brand, synonymous with quality and craftsmanship. Breaking the proverbial mould on pottery, they endeavour to inspire fresh interest in simple wares with stylish contemporary designs where their passion is evident in every piece.

Blending form and function with clean and practical designs that complement and enrich your daily ritual, the artisans at Loveramics skillfully craft humble products that they would want to use themselves; and really, it's just a happy accident that they've become the preferred choice of baristas everywhere.

Use & Care

Loveramics porcelain is rather strong, thanks to its high density and high-temperature kiln firing process. As such, they are quite resistant to chipping but should still be handled with care.

Dishwasher and microwave safe.

Warranty

Loveramics products carry a limited manufacturer's warranty.