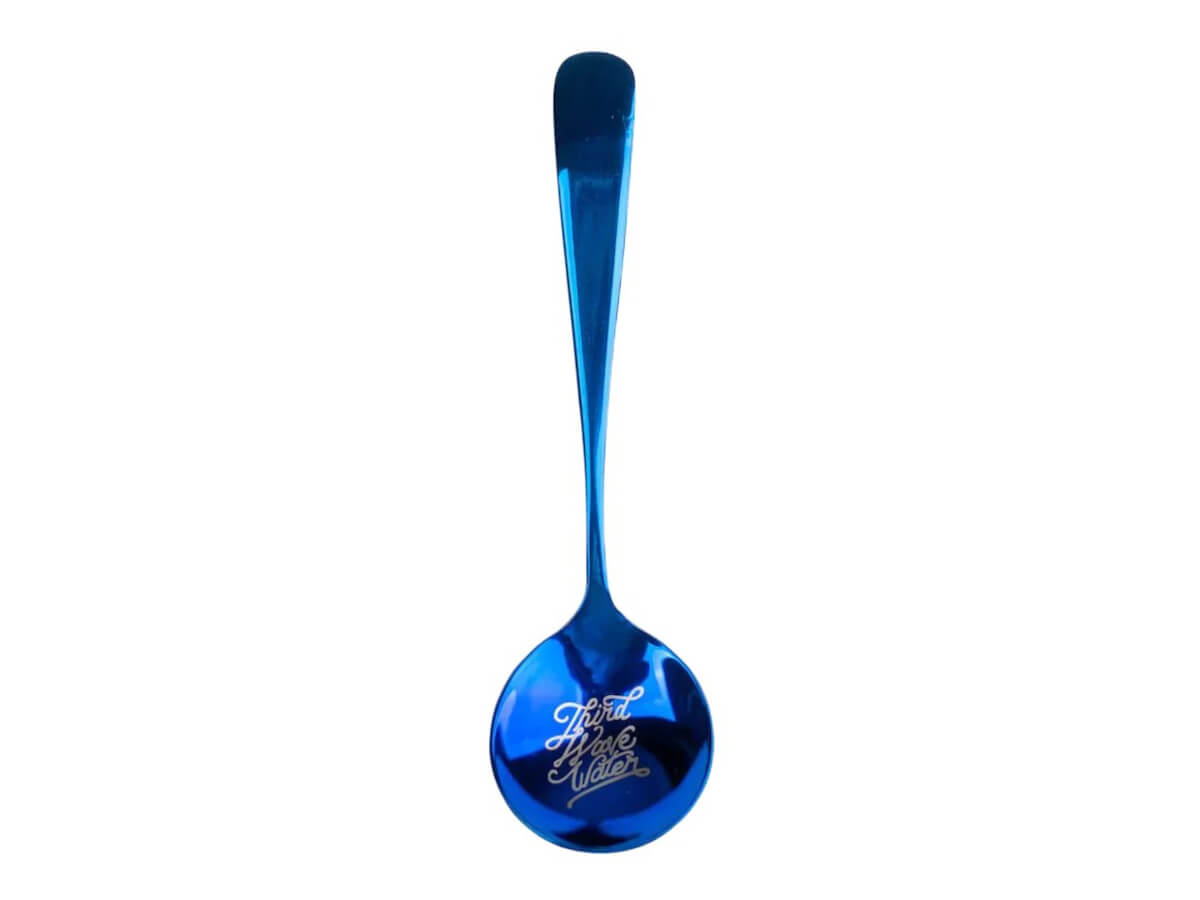 Third Wave Water | Cupping Spoon
Description
Details
Other Info
Black & blue

Cup your coffee in style with the Third Wave Water Cupping Spoon; plated in metallic blue and laser etched with the TWW script logo, it's a statement piece for any coffee lab or cupping table.

Materials

Stainless Steel; ion plated.

About Third Wave Water

Like most good things, Third Wave Water started over a good meal and a beer. Two friends and coffee shop owners, Taylor and Charles, were having lunch when Charles mentioned wishing he could make a concentrate of Taylor's perfected water blend to use for his coffee customers. That's when the idea of 'dehydrated water' was born—and the rest is history.