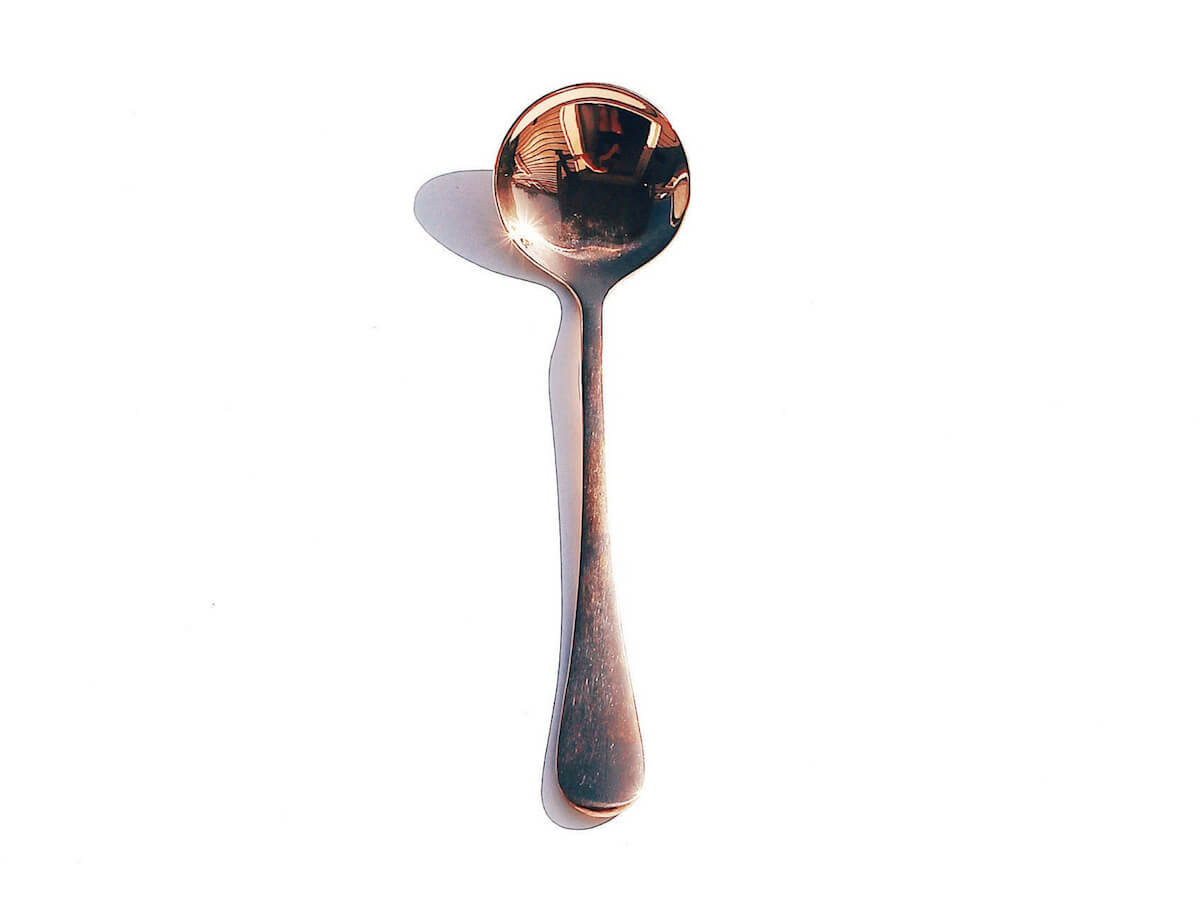 Umeshiso | Big Dipper Cupping Spoon
Description
Details
Other Info
Coffee stuff for everyone

Presenting a range of beautifully coloured cupping spoons, Umeshiso celebrates the vibrant complexity of coffees and the amazing diversity of those who cup them.

Cup confidently, and make every tasting experience just a little more special. Longer and lighter weight, with a wider and shallower bowl, the Big Dipper works great for both skimming and slurping.

* Product photography by Morgan Eckroth / @twopartscoffee

Materials

Stainless Steel; ion plated.

Dimensions

Handle length: 5.5" | 14cm

Bowl Width: 2" | 5cm

Bowl depth: 0.25" | 0.6cm

Weight: 44-46g

Made in China

About Umeshiso

The passion project of Umeko Motoyoshi, Umeshiso believes we're all in this together and that we don't need to fit any specific template to have a place in coffee or in the world more broadly.

Celebrating differences with an aim of empowering underrepresented groups to feel more comfortable and at home in coffee, Umeshiso creates brightly coloured and beautiful products intended to spark self-love and to remind us of our brilliance and worth.