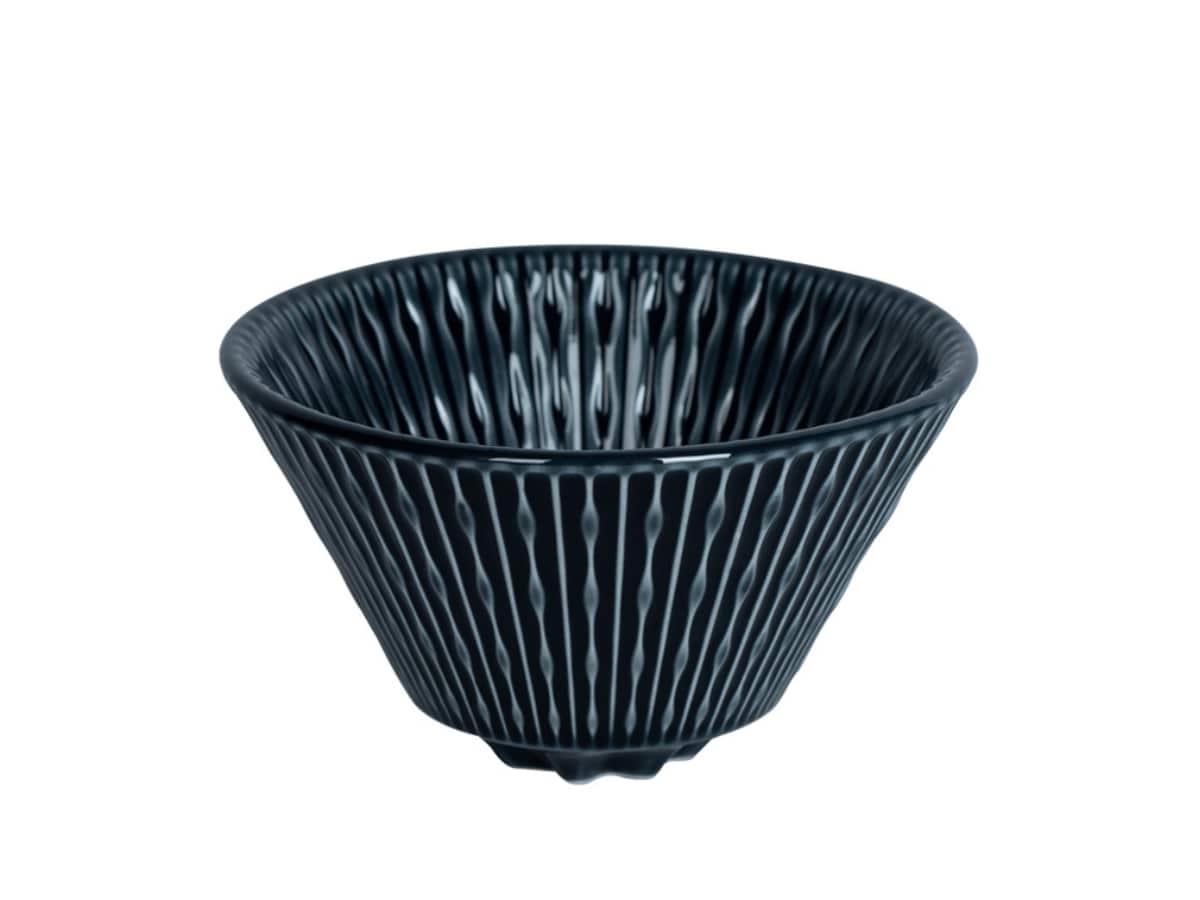 Loveramics | Flatbed Coffee Dripper
Description
Details
Other Info
Flat Out Fabulous

From award-winning designer Simon Stevens, the Loveramics Flatbed Coffee Dripper is designed to provide a fast-flowing brew.

With a subtle embossment pattern to help maintain spacing and air-flow between the paper filter and dripper, the specially designed flower shaped opening in the dripper's base increases the outlet surface area to help promote an uninhibited drawdown.

Visually captivating while empowering excellent control and a different style of coffee brewing from their cone-shaped drippers, the Loveramics Flatbed Dripper is a beautiful addition to any pour over ritual.

Available in your choice of 13 colours; designed to complement the Embossed Tasting Cups collection.

Features

Embossment pattern is designed to promote good air-flow for a fast-flowing brew.

Large floral shape outlet increases surface area to promote an unobstructed flow and quick drawdown.

Flatbed design empowers adifferent brewing style and results in the cup.

Compatible with Loveramics Dripper Stand and Glass Jugs to complete a beautiful pour over setup.

Fits Kalita Wave 155 or 185 filters.

Materials

Porcelain dripper.

Dimensions

ø4.5" x H2.55" | ø115mm x H65mm

Designed by Simon Stevens in the United Kingdom

Made in China

About Loveramics

Loveramics is an internationally recognised ceramics brand, synonymous with quality and craftsmanship. Breaking the proverbial mould on pottery, they endeavour to inspire fresh interest in simple wares with stylish contemporary designs where their passion is evident in every piece.

Blending form and function with clean and practical designs that complement and enrich your daily ritual, the artisans at Loveramics skilfully craft humble products that they would want to use themselves; and really, it's just a happy accident that they've become the preferred choice of baristas everywhere.

Use & Care

Loveramics porcelain is rather strong, thanks to its high density and high-temperature kiln firing process. As such, it is quite resistant to chipping but should still be handled with care.

Dishwasher safe.

Warranty

Loveramics products carry a limited manufacturer's warranty.