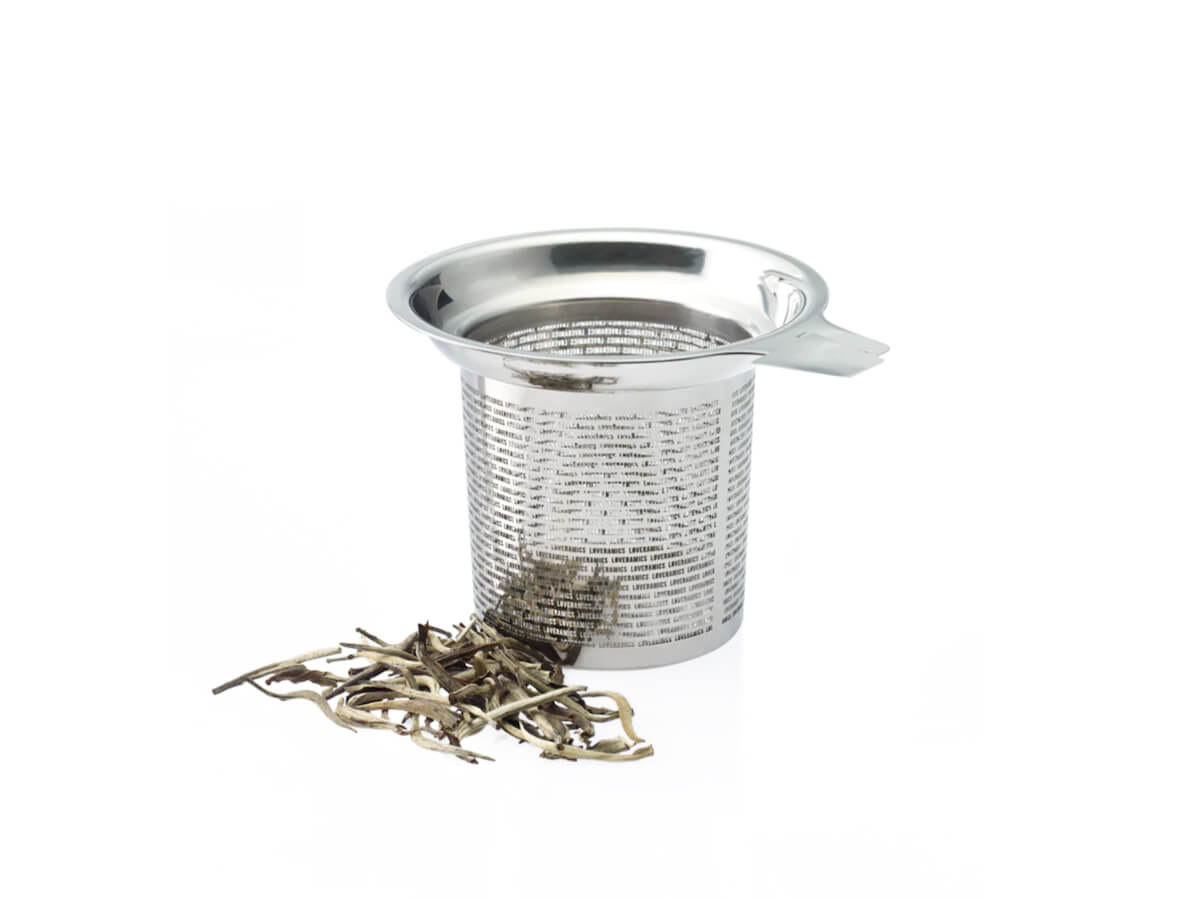 Loveramics | Pro Tea Infuser 03 Artist Version
Description
Details
Other Info
Modern tea master tools

Empowering tea lovers to enjoy their favourite brews, the Pro Tea collection from Loveramics is designed to provide a simplified experience with a contemporary aesthetic.

Made to allow you to brew the tea of your choice to your preferred strength, and sized to fit most standard mugs, the stainless steel Infuser Basket is ready to satisfy any loose leaf tea service or ritual.

Features

Laser etched stainless steel basket.

Fits mugs with inner diameter of 7.5-9.5cm and inner height taller than 6.5cm

Materials

Stainless steel.

Dimensions

ø2.15" x W4.25" x H2.35" | ø5.5cm x W10.8cm x H2.8cm

Designed by Simon Stevens in the United Kingdom

Made in China


About Loveramics

Loveramics is an internationally recognised ceramics brand, synonymous with quality and craftsmanship. Breaking the proverbial mould on pottery, they endeavour to inspire fresh interest in simple wares with stylish contemporary designs where their passion is evident in every piece.

Blending form and function with clean and practical designs that complement and enrich your daily ritual, the artisans at Loveramics skilfully craft humble products that they would want to use themselves; and really, it's just a happy accident that they've become the preferred choice of baristas everywhere.

Use & Care

Dishwasher safe.

Warranty

Loveramics products carry a limited manufacturer's warranty.