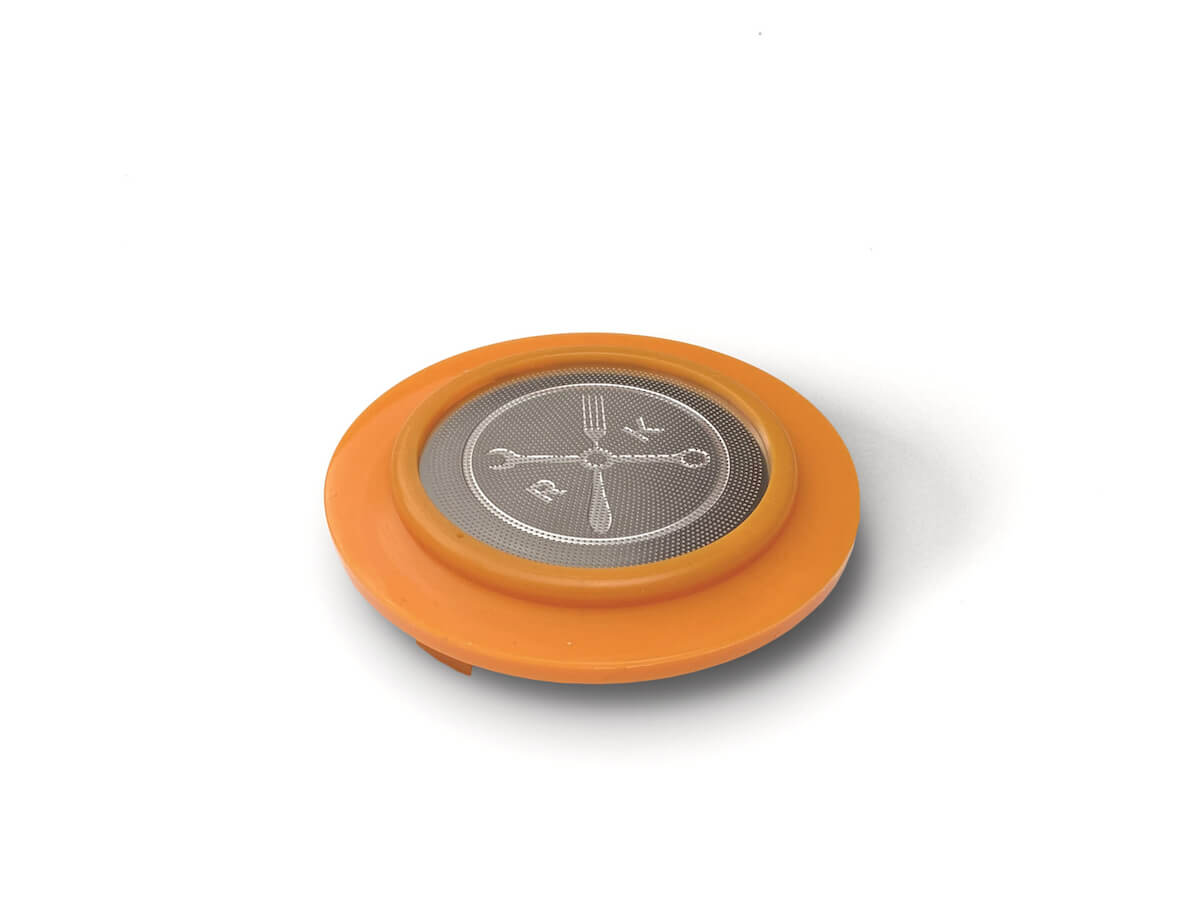 ROK | Competition Screen
Description
Details
Other Info
Even Up

Diffusing the water from the brew head to ensure it is evenly spread over the coffee bed below, a high quality shower screen can make all the difference between an average and an excellent cup of coffee.

Composed of stainless steel with a 300-micron filtering capacity, no central fixing bolt, and an overmolded food-grade silicone seal, the Competition Screen from ROK produces a more even and less forceful distribution of water across the coffee bed, resulting in less channelling and more consistent extractions.

Easily retrofitted to your existing ROK/Presso Espresso Maker with GC brew chamber—since we know you still love it.

Features

More even distribution of water across the coffee bed, with no central fixing bolt and 300-micron filtering capacity SS304 stainless steel screen.

More even and less forceful delivery of water to the coffee bed, reducing the likelihood of channelling.

Reduces the amount of coffee left behind for easier cleanup.

Fitted with an overmolded food-grade silicone seal.

Compatible with all previous ROK/Presso Espresso Makers, provided you are using the GC brew chamber.

Designed and Engineered in London

Made in China

About ROK

ROK is committed to supporting your personal coffee journey—exploring fresh grind, craft roasts and heading for the so-called 'God-shot' with a hands-on process that yields a more rewarding experience.

With sustainability of materials and methods as a guiding principle, ROK engineers products to last decades while minimising energy use: no unnecessary electric pumps or motors to wear out—instead harnessing simple mechanical advantage; no throwaway upgrade cycle, no wasteful coffee pods, and no wasteful packaging.

Use & Care

Please watch ROK's Competition Screen Fitting Guide.