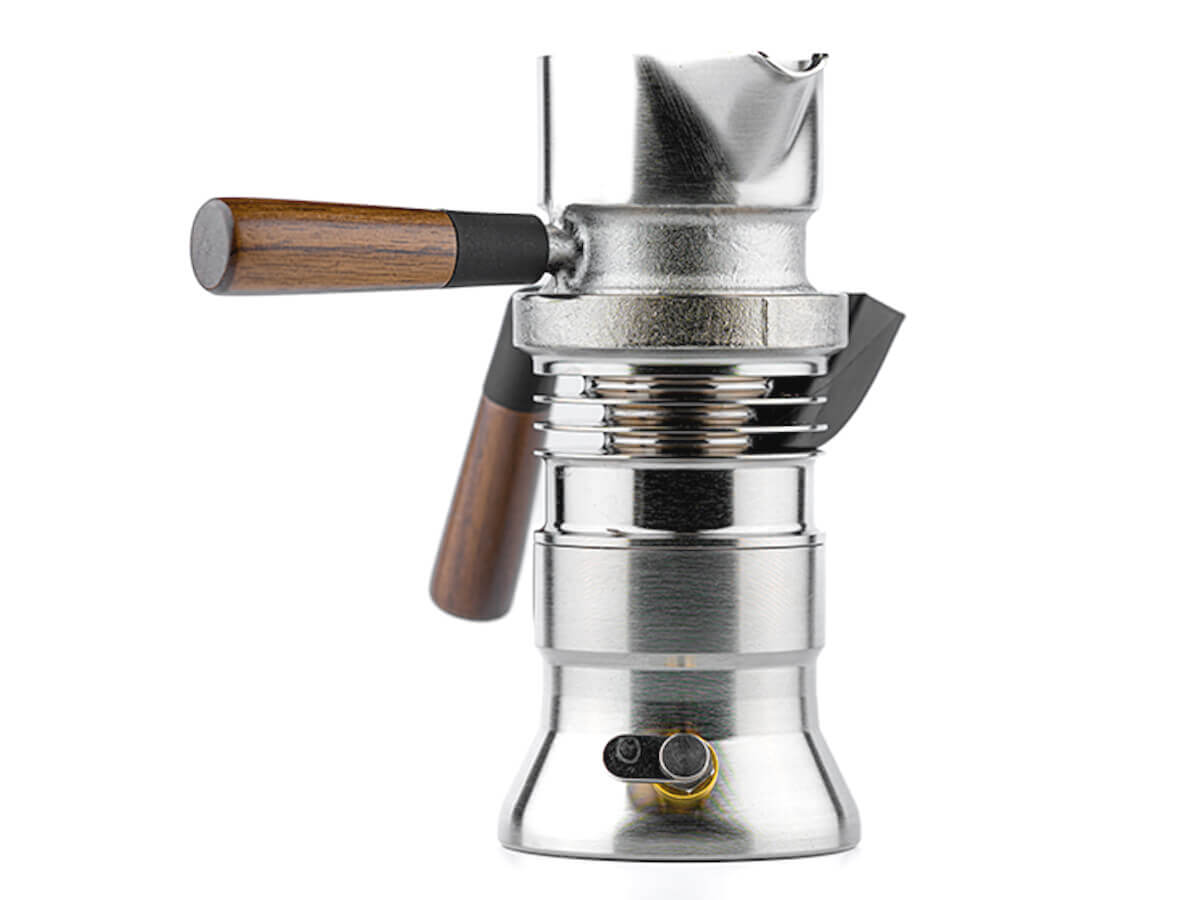 9Barista | Espresso Machine
Description
Details
Other Info
THE FIRST JET ENGINEERED ESPRESSO MACHINE

Precision engineered to provide consistently perfect brewing conditions, the 9Barista Espresso Machine utilises a unique twin boiler and heat exchange system to regulate precisely the right pressure and brewing temperature to yield exquisitely crema-cloaked espresso.

Compatible with any stove type, and made to last a lifetime, the beautifully simple and deliciously clever 9Barista combines versatility and reliability to foster a singularly enjoyable espresso brewing experience.

Available with optional 53mm IMS Precision Basket and/or Induction Adaptor Plate add-ons.

FEATURES

Unique twin boiler system consistently produces precisely the right brewing temperature and pressure to yield exquisite espresso.

Compact and versatile, 9Barista is compatible with all stove types, including camping gas stove and induction cooktops (requires Induction Adaptor Plate).

Constructed from solid brass then nickel-plated, and with no electronics or moving parts (apart from a spring), 9Barista is engineered to last a lifetime.

Compatible with all stove types, including camping gas stove and induction cooktops (requires Induction Adaptor Plate).

SPECIFICATIONS

Input: 15-20g of ground coffee; Output: up to 40g of espresso; Water reservoir holds 110-120ml.

Brew pressure: 8-10 bar (max 12 bar); Brew temp: 90-95°C (194-203°F).

Brew cycle requires 3-6 minutes, depending on stove, with a 25-30 second extraction phase.

Maximum time on stove: 8 minutes.

CONTENTS

9Barista Espresso Machine: stainless steel tamper, heat transfer plate, spare safety ring and boiler o-ring.

DIMENSIONS

4bs | 1.8kg — L7.5" x W6.3" x H7.1" | L19cm x W16cm x H18cm

MATERIALS

The machine is made from die-cast and machined brass, with an electroless nickel plating, giving it both excellent resistance to acids and good thermal uniformity.

Other materials used are: stainless steel basket and heat exchanger coil, silicone rubber seals, PTFE valve pin, PEI group insulator. All materials are FDA approved, with no aluminium in the machine.

 Designed & manufactured in the United Kingdom

ABOUT 9BARISTA

William Playford, 9Barista's founder, has two great passions in life; jet engines and espresso coffee. He started building jet engines as a teenager and went on to study jet engineering at Cambridge, while his love for good coffee started in Italy and slowly turned from love to something of an obsession.

Realising that top quality espresso machines require the same three elements that jet engines do—high pressures, perfectly controlled temperatures and precision engineered components—William decided that if anyone could engineer a small but perfectly formed home espresso machine, it was him.

Five years later, 9Barista—the first ever jet-engineered stovetop espresso machine—was born.

USE & CARE

Please refer to the 9Barista User Guide.

For a quickstart brewing guide, please refer to this video or contact us.

WARRANTY

The 9Barista Espresso Machine carries a 2-year limited manufacturer's warranty.