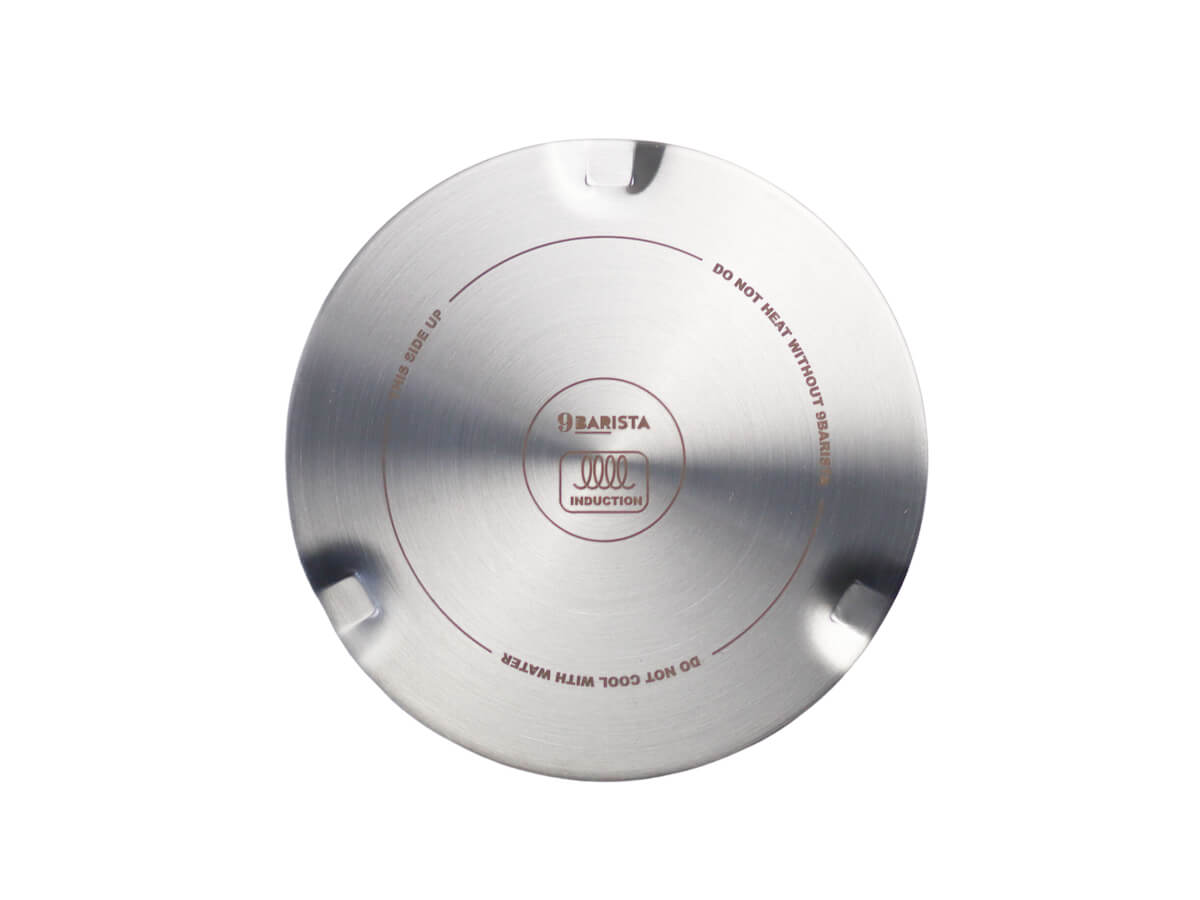 9Barista | Induction Adaptor Plate
Description
Details
Other Info
INDUCTION READY

Specially designed for induction cooktops, this Adaptor Plate allows for use of the 9Barista or other stovetop coffee pots on your induction hob.

NOTE: This plate will not work on gas cooktops; for use on gas stoves, please see the Heat Transfer Plate.

SPECIFICATIONS

Diameter: 110mm | 4.3".

Composition: Diffusion bonded aluminium and stainless steel.

Designed & manufactured in the United Kingdom

ABOUT 9BARISTA

William Playford, 9Barista's founder, has two great passions in life; jet engines and espresso coffee. He started building jet engines as a teenager and went on to study jet engineering at Cambridge, while his love for good coffee started in Italy and slowly turned from love to something of an obsession.

Realising that top quality espresso machines require the same three elements that jet engines do—high pressures, perfectly controlled temperatures and precision engineered components—William decided that if anyone could engineer a small but perfectly formed home espresso machine, it was him.

Five years later, 9Barista—the first ever jet-engineered stovetop espresso machine—was born.

USE & CARE

Please refer to the 9Barista User Guide.

For a quickstart brewing guide, please refer to this video or contact us.