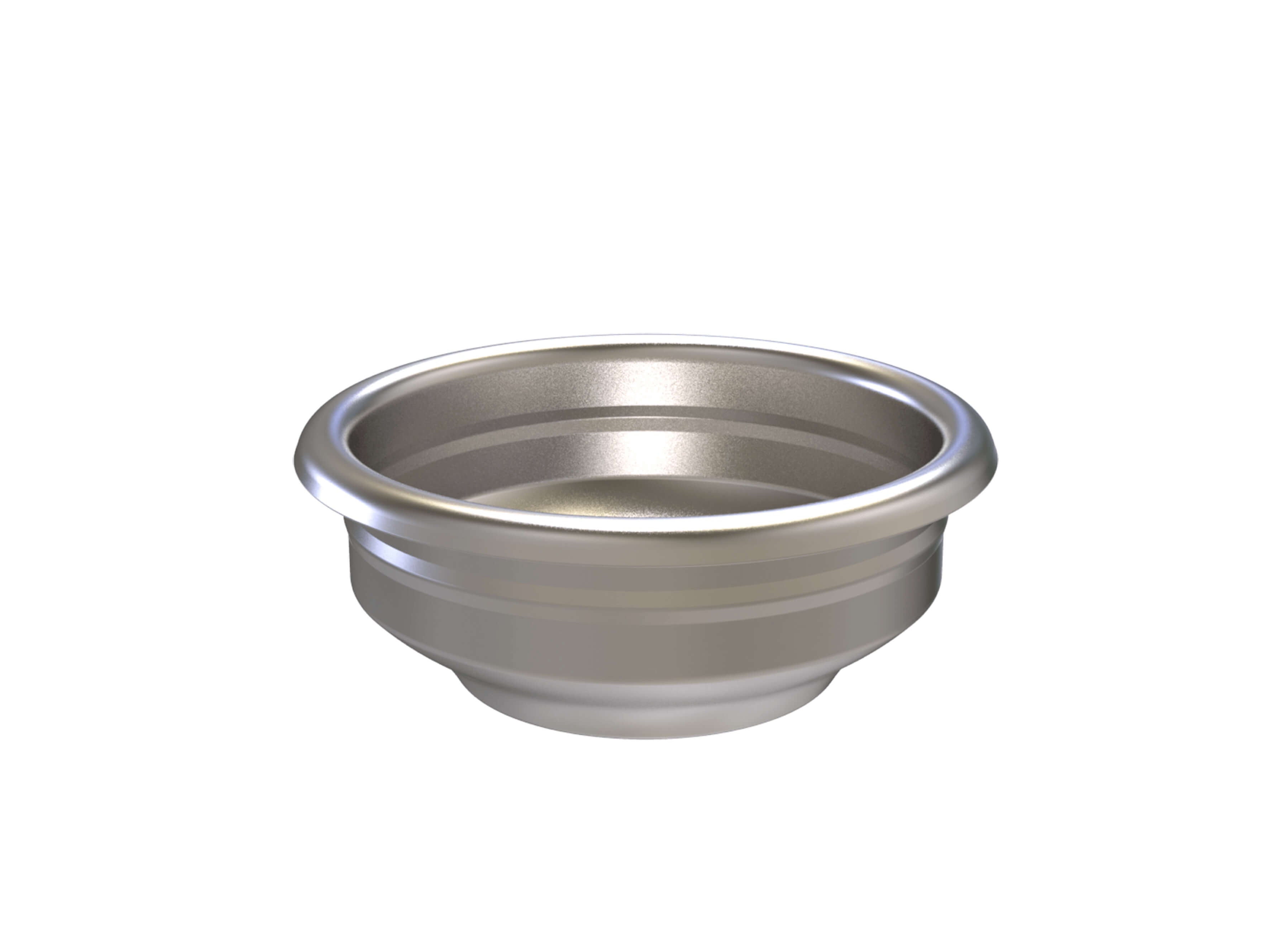 Aram | Single Shot Filter Basket
Description
Details
Other Info
EVEN MORE BEAUTIFULLY HANDCRAFTED ESPRESSO

Enhance the versatility of your Aram Espresso Maker and unlock the ability to brew with smaller doses with the addition of a single shot portafilter basket.

Made in Italy and used in cafés around the world, La Spaziale's 53mm single dose insert basket is compatible with all Aram Espresso Makers.

FEATURES

53mm stainless steel single dose insert basket (646).

Accepts doses of 7-17g.

DIMENSIONS

ø2.5" x H1.0" | ø65mm x H25mm

Made in Italy, by La Spaziale

ABOUT ARAM SOULCRAFT

Inspired by the tranquility of the mountains in Brazil's coffee rich Minas Gerais, Aram Soulcraft is the collaborative creation of Maycon Aram's vision of innovation combined with partner Juca Esmanhoto's wealth of knowledge and experience in the coffee industry.

In search of a fairer world, with respect for the environment and fair compensation for all suppliers and craftsmen as core values, the Aram Espresso Maker was successfully crowdfunded in 2016—bringing to life Aram's vision of creating exquisite coffee makers, made in Brazil for all the world to appreciate.

USE & CARE

Please refer to the Aram Espresso Maker Assembly Instructions and Brewing Guide

For more detailed brewing tips, please contact us.

WARRANTY

Thoughtfully engineered and made with high-quality materials, the Aram Espresso Maker carries a 1-Year limited warranty (6 months on gaskets), though all parts are expected to last well beyond the warranty.