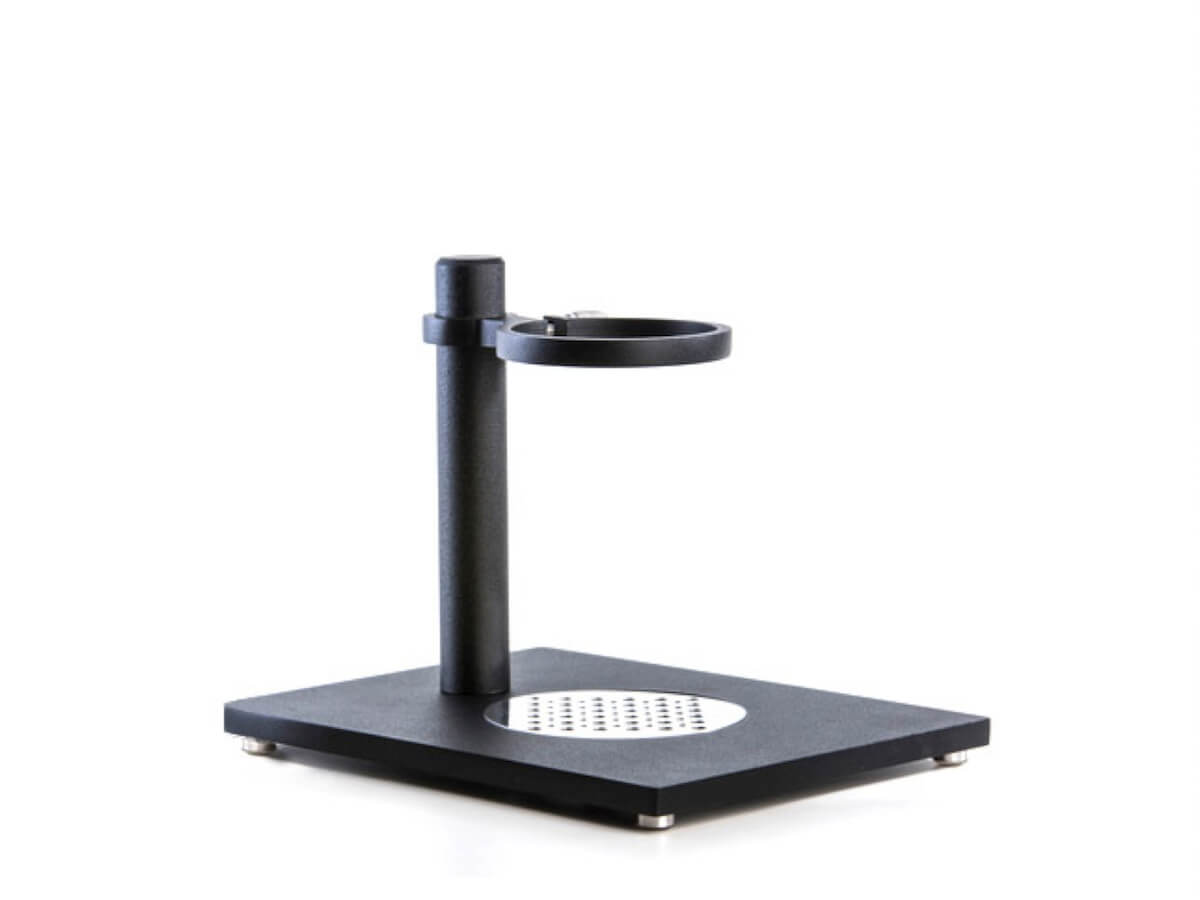 Aram | Steel Support
Description
Details
Other Info
BEAUTIFULLY HANDCRAFTED ESPRESSO

Stunningly elegant, the Aram Espresso Maker combines functionality, design and sustainable materials to empower beautifully handcrafted espresso that will delight even the most discerning of baristas.

Whether for home, office or café use, Aram's sleek and minimal Steel Support adds stability and a touch of sophistication to your manual espresso bar.

FEATURES

Powder-coated galvanized Steel Support includes stainless steel drip tray.

Holds Aram Espresso Maker securely so you can brew with confidence.

DIMENSIONS

L8.65" x W6.7" x H6.5" | L22cm x W17cm x H16.5cm

Designed and responsibly made in Brazil

ABOUT ARAM SOULCRAFT

Inspired by the tranquility of the mountains in Brazil's coffee rich Minas Gerais, Aram Soulcraft is the collaborative creation of Maycon Aram's vision of innovation combined with partner Juca Esmanhoto's wealth of knowledge and experience in the coffee industry.

In search of a fairer world, with respect for the environment and fair compensation for all suppliers and craftsmen as core values, the Aram Espresso Maker was successfully crowdfunded in 2016—bringing to life Aram's vision of creating exquisite coffee makers, made in Brazil for all the world to appreciate.

USE & CARE

Please refer to the Aram Espresso Maker Assembly Instructions and Brewing Guide

For more detailed brewing tips, please contact us.

WARRANTY

Thoughtfully engineered and made with high-quality materials, the Aram Espresso Maker carries a 1-Year limited warranty (6 months on gaskets), though all parts are expected to last well beyond the warranty.