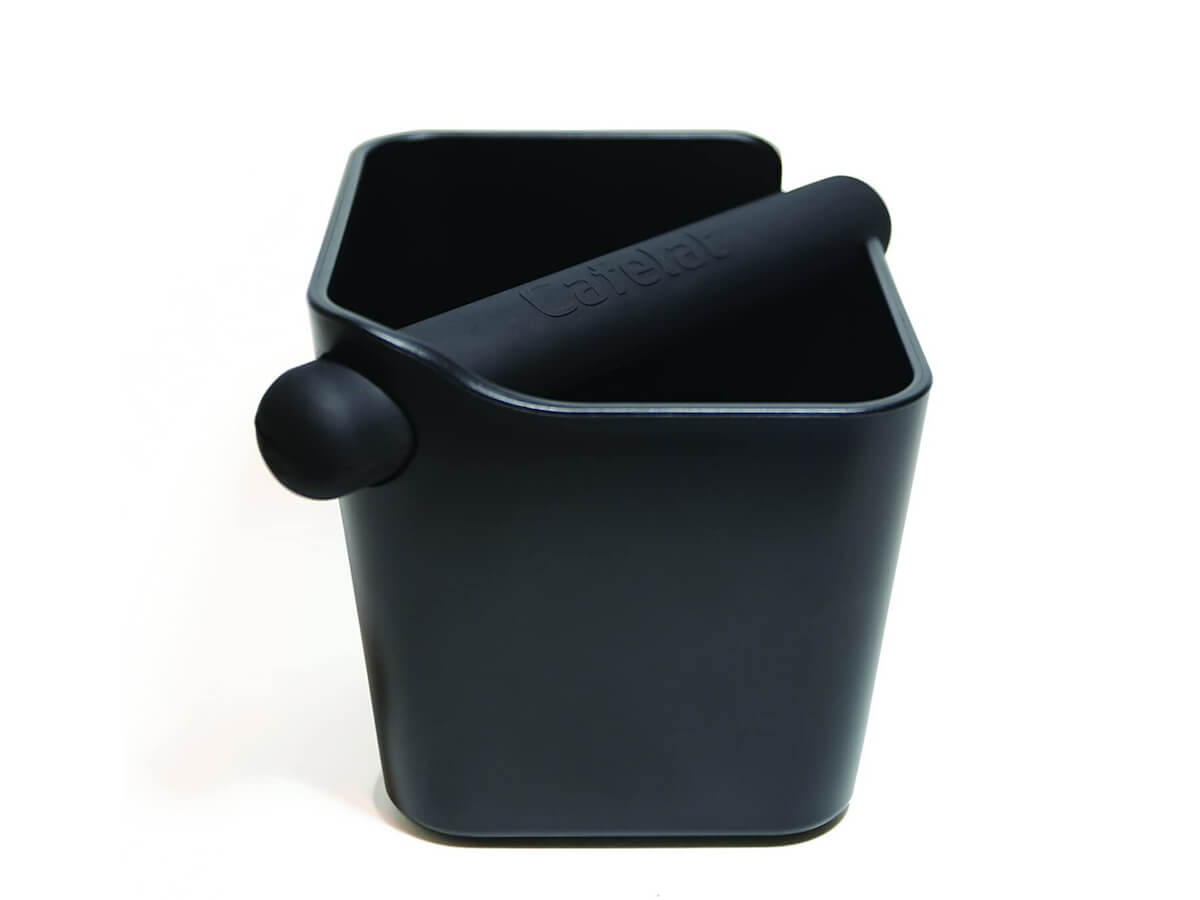 Cafelat | Home Knockbox
Description
Details
Other Info
TAMPING MATTERS

Thoughtfully conceived with the home barista in mind, the sleek and compact Cafelat Home Knockbox is a must-have accessory to complete your espresso workstation.

Equipped with a solid steel bar with rubber cover and secure loop on one side, the knockbox sits firmly in place thanks to a non-slip silicone base that also helps reduce noise.

Designed to fit wherever you like, the knockbox comfortably holds up to 10 double-shot pucks.

FEATURES

Compact, square design fits anywhere you like.

Solid steel bar with rubber cover sits firmly in place with secure loop on one end; simply remove the bar to empty and clean the bin.

Non-slip silicone base helps reduce noise.

DIMENSIONS

L7" (bar) x W4.7" x H4.8" | L17.8cm (bar) x W4.7cm x H12.2cm

Made in Hong Kong

ABOUT CAFELAT

With a vision of creating a range of coffee related products with both professional and household appeal that were the best they could be in terms of function and design, Paul Pratt founded Cafelat in 2008.

Combining a wealth of knowledge and experience with a drive to create new products and manufacturing techniques, Cafelat develops uncompromising products for today's specialty coffee market, with exquisite design and meticulous attention to detail.

USE & CARE

Dishwasher safe, though hand-washing is simple and effective; simply rinse with water and mild detergent.