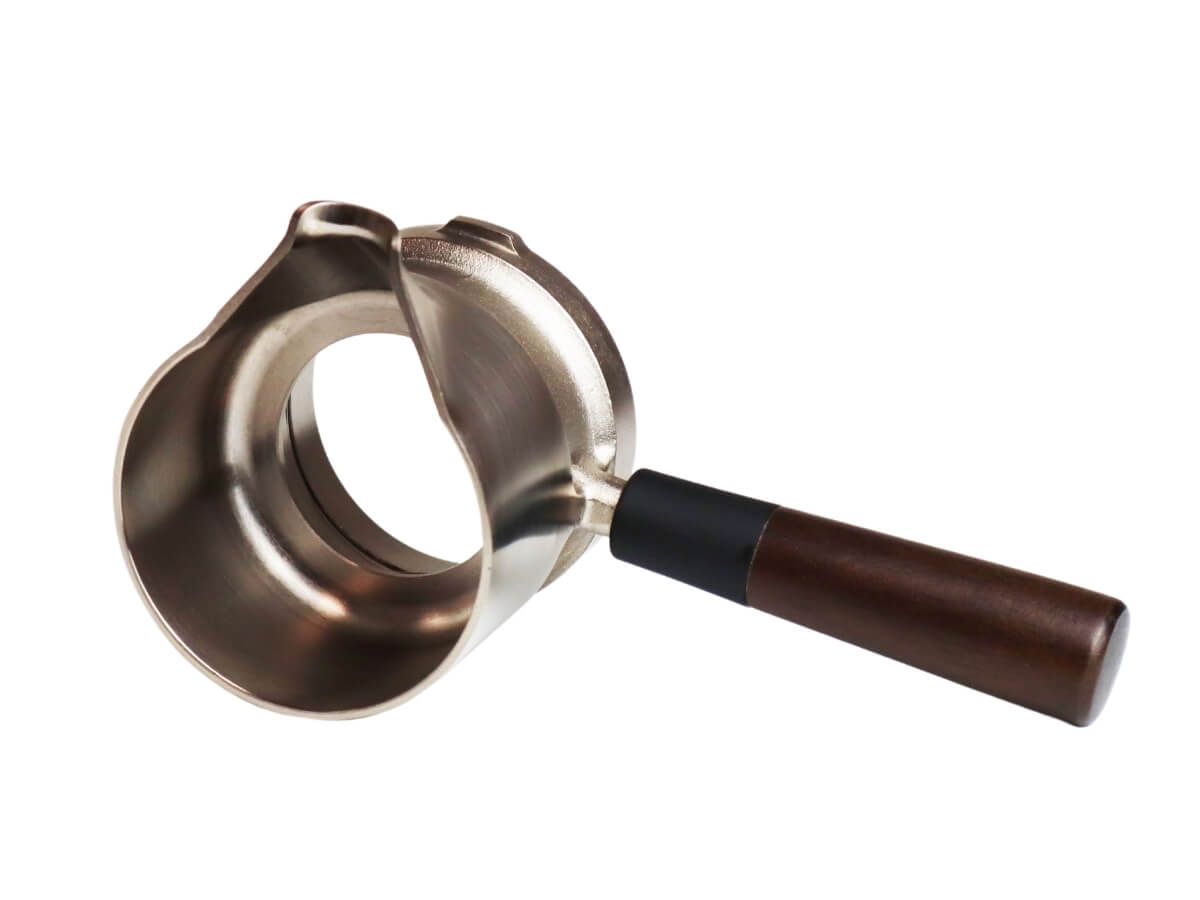 9Barista | Naked Portafilter
Description
Details
Other Info
Beauty to Behold

The naked portafilter has a larger aperture than the standard portafilter, giving a full view of the extraction. The benefits are partly aesthetic, but the full view of the basket can also help identify channelling, which is helpful when determining how to improve shots.

It's worth noting that using a naked portafilter does require more attentioned puck preparation. Without this you may experience 'spritzing', which is where very fine jets of coffee spit from the portafilter as a result of channelling. Careful distribution and tamping of the coffee prior to brewing resolve this.

Includes the wooden handle, bush and basket clip.

Features

Naked portafilter provides greater visibility and diagnostic ability with your espresso extractions.

Constructed from solid brass then nickel-plated, 9Barista is engineered to last a lifetime.

Designed & manufactured in the United Kingdom

About 9Barista

William Playford, 9Barista's founder, has two great passions in life; jet engines and espresso coffee. He started building jet engines as a teenager and went on to study jet engineering at Cambridge, while his love for good coffee started in Italy and slowly turned from love to something of an obsession.

Realising that top quality espresso machines require the same three elements that jet engines do—high pressures, perfectly controlled temperatures and precision engineered components—William decided that if anyone could engineer a small but perfectly formed home espresso machine, it was him.

Five years later, 9Barista—the first ever jet-engineered stovetop espresso machine—was born.