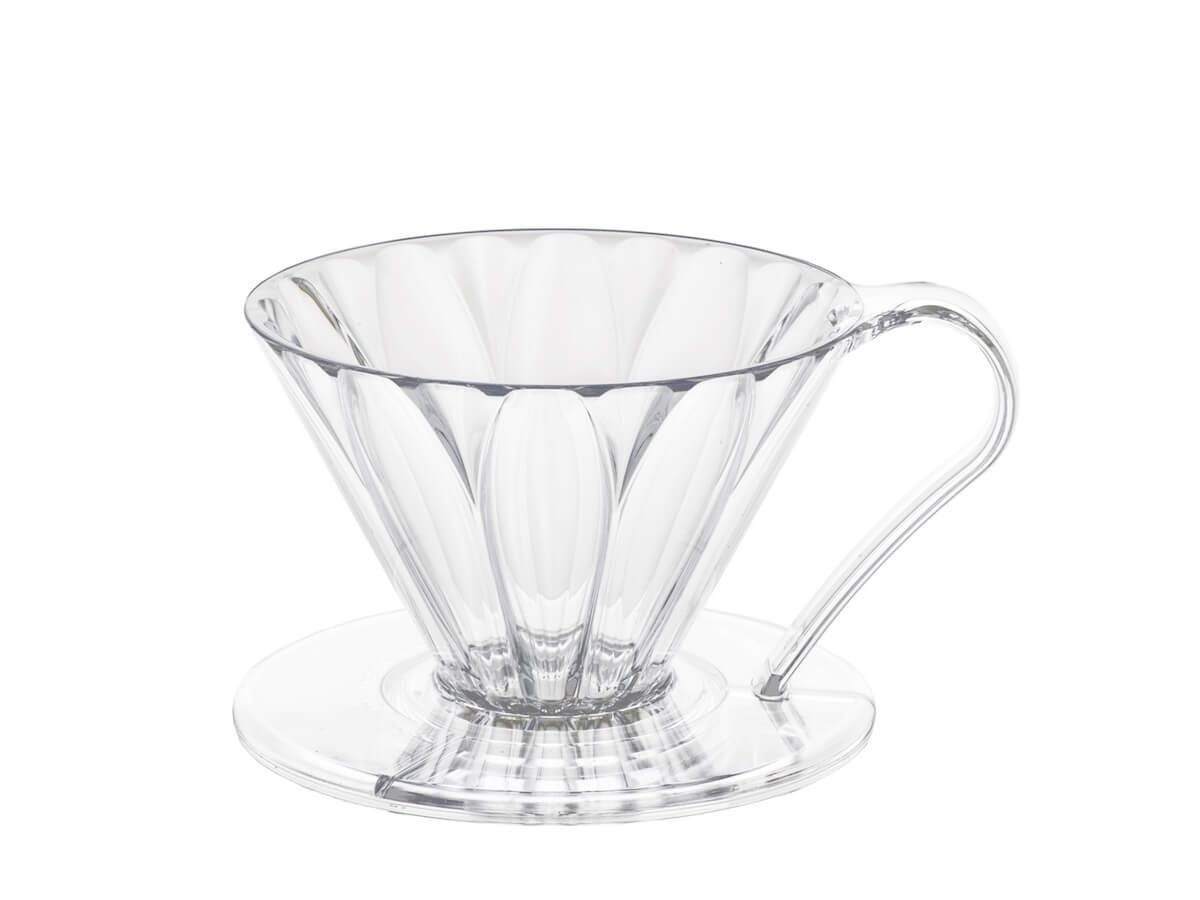 CAFEC | Plastic Flower Dripper
Description
Details
Other Info
In Bloom

Form and function converge harmoniously in the beautiful Flower Dripper from CAFEC.

Featuring deep grooves in the shape of flower petals that extend from the top of the dripper cone to its bottom, the Flower Dripper maintains a layer of air between the filter and dripper to facilitate optimal control of flow rate and brew time.

Available in your choice of 1 Cup or 2-4 Cup format.

Features

10 large flower petal shaped vertical grooves provide ideal airflow between cone-shaped filter and dripper, ensuring optimal control of flow rate and brewing time.

Limited surface contact between the filter and ribs of each groove provides improved thermal efficiency and performance.

Fits 60° conical paper filters (CAFEC, Hario, etc.).

Easy-grip handle for simplified handling.

Includes measuring spoon.

Materials

AS Resin; polypropylene spoon.

Dimensions

1 Cup — ø4" x W4.7" x H2.95" x ø0.85" outlet | ø100mm x W119mm x H75mm x ø22mm outlet

2-4 Cup — ø4.5" x W5.7" x H3.85" x ø0.8" outlet | ø115mm x W145mm x H98mm x ø20mm outlet

Designed and Made in Japan

About CAFEC

Pioneers of paper coffee filter manufacturing since 1973, Sanyo Sangyo created the CAFEC brand in 2016 to tell their story and to share their passion for hand-drip coffee through the products they provide.

Empowering home and professional baristas with high-quality brewing tools, CAFEC's designs are meticulously studied and crafted to make delicious coffee easier and more accessible to those who enjoy it, and to fill you—and your cup—with happiness in the process.