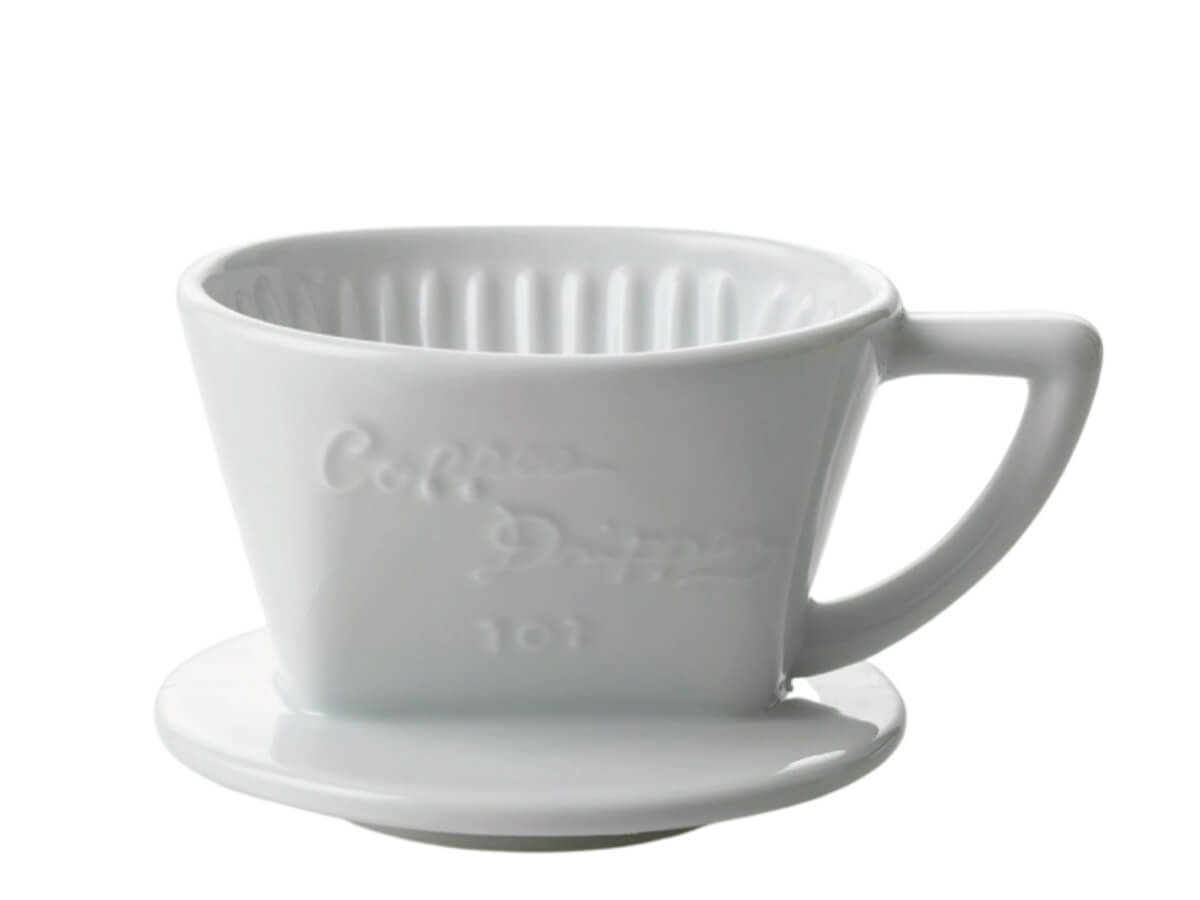 CAFEC | Porcelain Trapezoid Dripper - 101 (1-2 Cup)
Description
Details
Other Info
Classic Style

Leaning into the tradition of hand drip coffee, the Trapezoid Dripper from CAFEC combines time-honoured aesthetics and performance.

With steep side walls funnelling from the oval top opening to a narrowed rectangular base, and high ribs to maintain a layer of air between the filter and dripper for optimal control of flow rate and brew time, the trapezoid shaped dripper promotes a complex flow of water to yield a correspondingly dynamic profile with good body and balance.

Made with high quality Arita ware porcelain—renowned for its fine texture, refined appearance, and utmost durability—and hand finished in retro-inspired colours to complement a classic coffee ritual.

Available in your choice of colour, as well as in a 102 (3-5 cup) format for larger brews.

Features

Large oval opening facilitates pouring of water.

Numerous vertical ribs maintain ideal airflow between cone-shaped filter and dripper, ensuring optimal control of flow rate and brewing time.

101 model features a single outlet hole on its base, with a projecting bottom rib to ensure a steady flow out of the dripper.

Fits 101 (No. 1) size Trapezoid paper filters (CAFEC, etc.).

Easy-grip handle for simplified handling.

Includes 5 CAFEC Abaca Trapezoid Paper Filters.

Materials

Arita ware porcelain.

Dimensions

101 (1-2 Cup) — ø3.9" x W4.65" x H2.7" | ø100mm x W118mm x H68mm

Designed and Made in Japan

About CAFEC

Pioneers of paper coffee filter manufacturing since 1973, Sanyo Sangyo created the CAFEC brand in 2016 to tell their story and to share their passion for hand-drip coffee through the products they provide.

Empowering home and professional baristas with high-quality brewing tools, CAFEC's designs are meticulously studied and crafted to make delicious coffee easier and more accessible to those who enjoy it, and to fill you—and your cup—with happiness in the process.