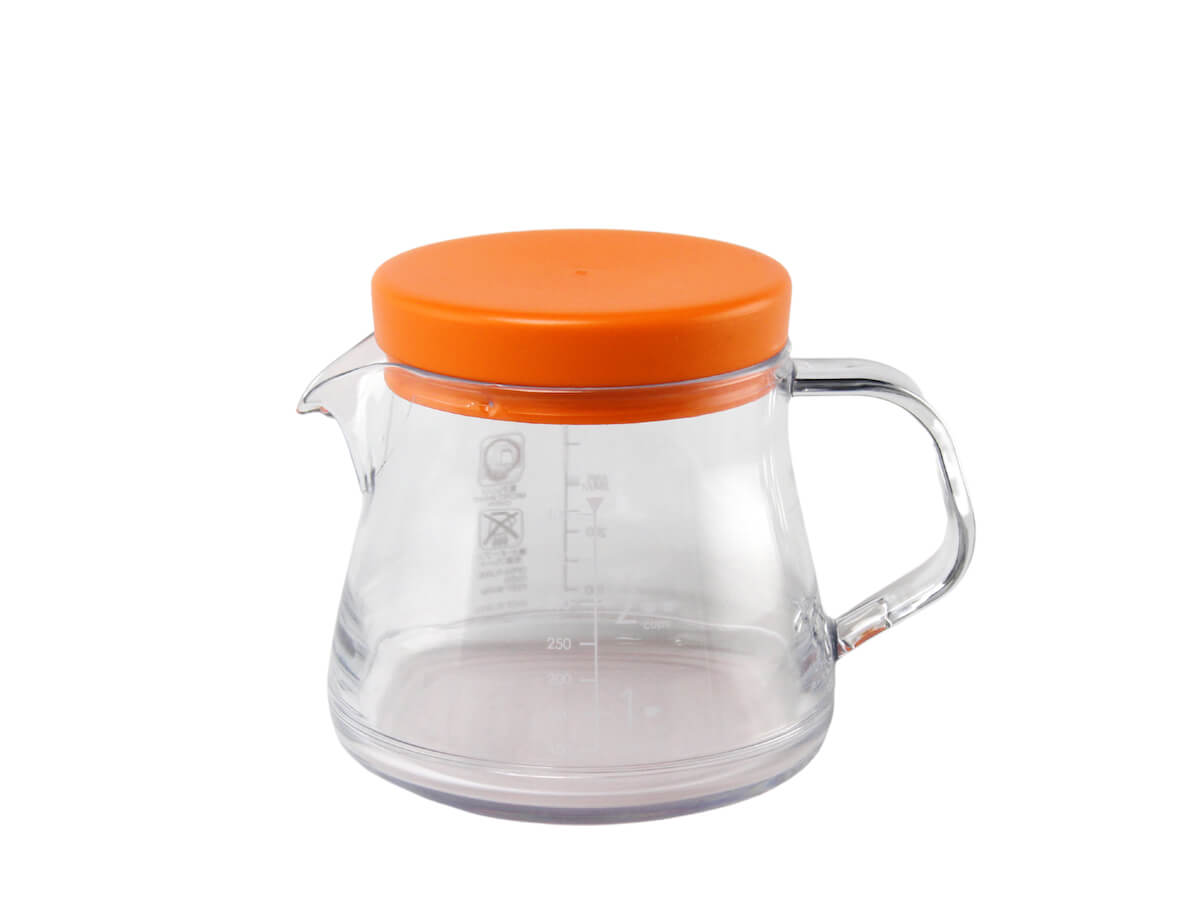 CAFEC | Tritan Coffee Server
Description
Details
Other Info
Serve with purpose

Lightweight and exceptionally durable, the Tritan Coffee Server from CAFEC is designed to complement your daily coffee ritual—whether in the comfort of your home or taken with you anywhere you go.

Featuring volume markings to facilitate brew size and ratio control, with a comfortable handle, easy-pour spout, and lid to help retain heat, the Tritan Coffee Server is set to provide years of enjoyment in any environment.

Available in your choice of 400ml or 750ml size.

Features

Tritan composition provides a lightweight and exceptionally durable server; suitable for use in any environment.

Volume markings help maintain accurate brew size and ratio control.

Included lid helps to retain heat; flipped upside-down, the lid doubles as a coaster for your used dripper.

Materials

Eastman Tritan copolyester; polypropylene lid.

Dimensions

400ml (1-2 Cup) — ø3.2" x W5.5" x H3.6" | ø82mm x W140mm x H92mm

750ml (2-5 Cup) — ø3.2" x W5.9" x H4.9" | ø82mm x W150mm x H125mm

Designed and Made in Japan

About CAFEC

Pioneers of paper coffee filter manufacturing since 1973, Sanyo Sangyo created the CAFEC brand in 2016 to tell their story and to share their passion for hand-drip coffee through the products they provide.

Empowering home and professional baristas with high-quality brewing tools, CAFEC's designs are meticulously studied and crafted to make delicious coffee easier and more accessible to those who enjoy it, and to fill you—and your cup—with happiness in the process.