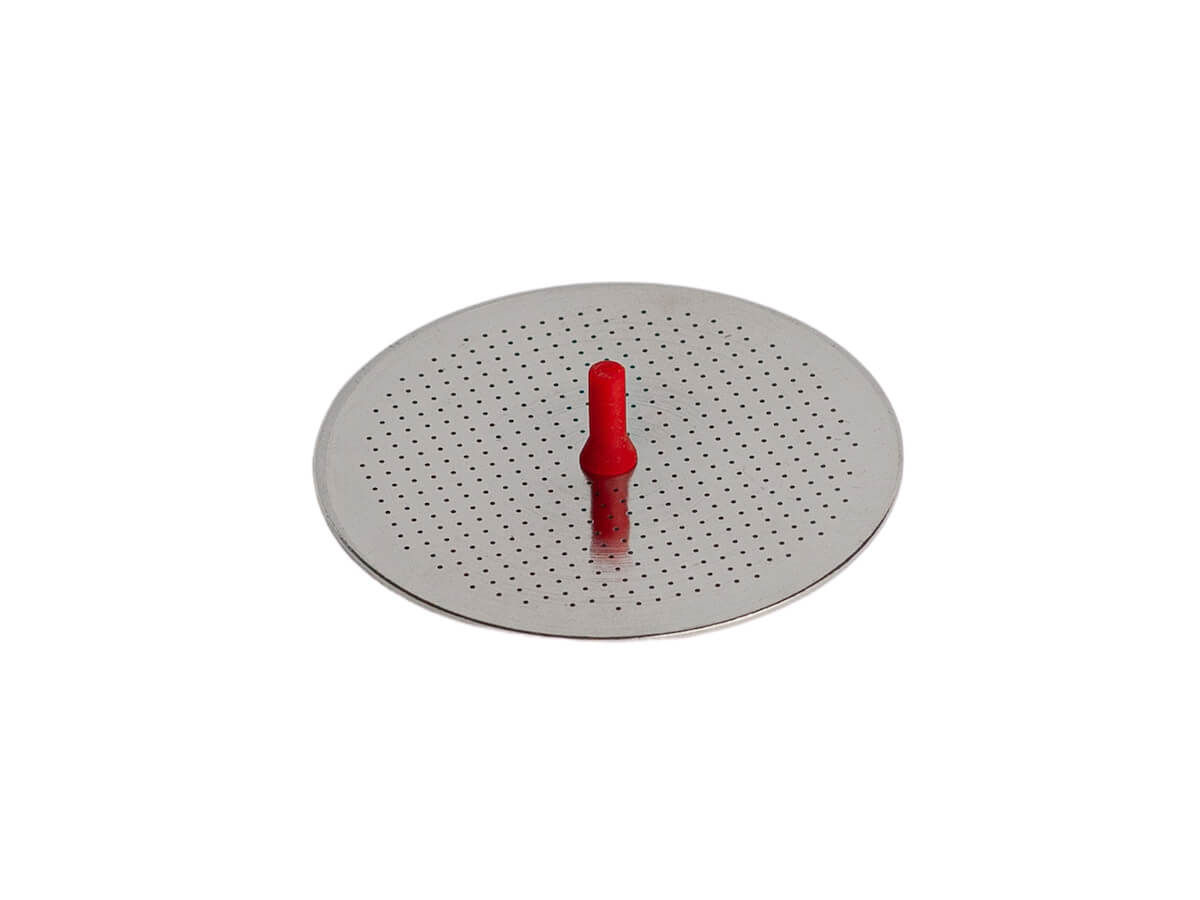 Cafelat | Robot Filter Screen
Description
Details
Other Info
ROUTINE SCREENING

For use with the Cafelat Robot, the stainless steel filter screen is integral to the success of your infusions. Thicker and more durable than its predecessor, and equipped with a silicone pin for ease of insertion and removal, this part allows you to fill the brew basket with water without disturbing your prepared coffee bed, and is responsible for the even dispersion of water through your puck as you pull the lever arms.

FEATURES

Stainless steel dispersion filter screen with silicone pin.

Made in Hong Kong

ABOUT CAFELAT

With a vision of creating a range of coffee related products with both professional and household appeal that were the best they could be in terms of function and design, Paul Pratt founded Cafelat in 2008.

Combining a wealth of knowledge and experience with a drive to create new products and manufacturing techniques, Cafelat develops uncompromising products for today's specialty coffee market, with exquisite design and meticulous attention to detail.

USE & CARE

For best results, we recommend pushing the screen firmly with two fingers onto the coffee grounds after tamping.