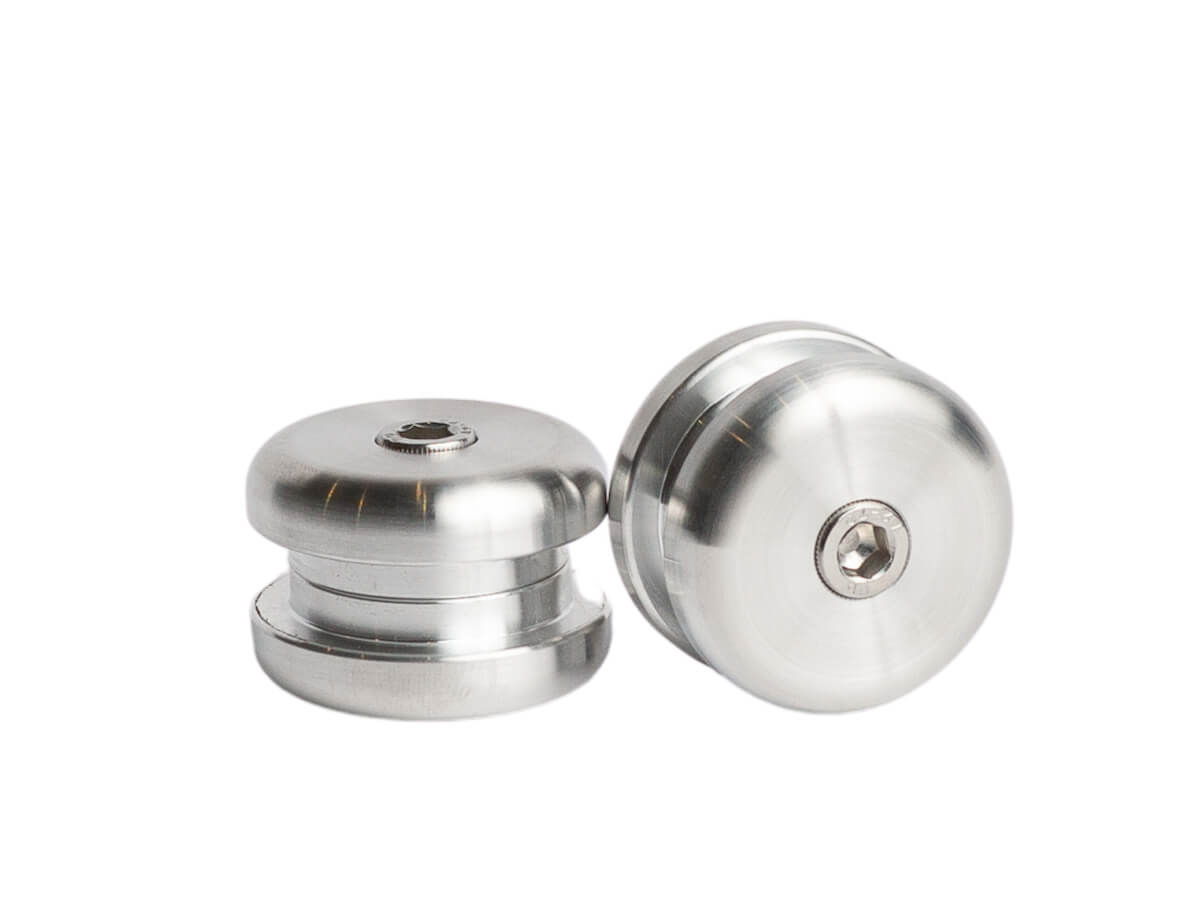 Cafelat | Robot Hands
Description
Details
Other Info
HAND IN HAND

Designed to hold its included stainless steel tamper, the Cafelat Robot's 'open-hand' lever ends are made more practical for regular use with the addition of the Robot Hands—or 'Mittens' as they were first introduced.

Easily installed in seconds, the Robot Hands blend seamlessly into Cafelat's overall design aesthetic and allow you to grip the lever ends more comfortably so you can enjoy pulling even more beautiful shots.

FEATURES

Two-part aluminum handles with stainless steel socket head screw; machined to fit precisely and easily into the handle openings of the Cafelat Robot.

Made in Hong Kong

ABOUT CAFELAT

With a vision of creating a range of coffee related products with both professional and household appeal that were the best they could be in terms of function and design, Paul Pratt founded Cafelat in 2008.

Combining a wealth of knowledge and experience with a drive to create new products and manufacturing techniques, Cafelat develops uncompromising products for today's specialty coffee market, with exquisite design and meticulous attention to detail.

USE & CARE

Simply unscrew the two-part machined aluminum hands, place inside each of the open-hand lever ends and tighten the screw again.