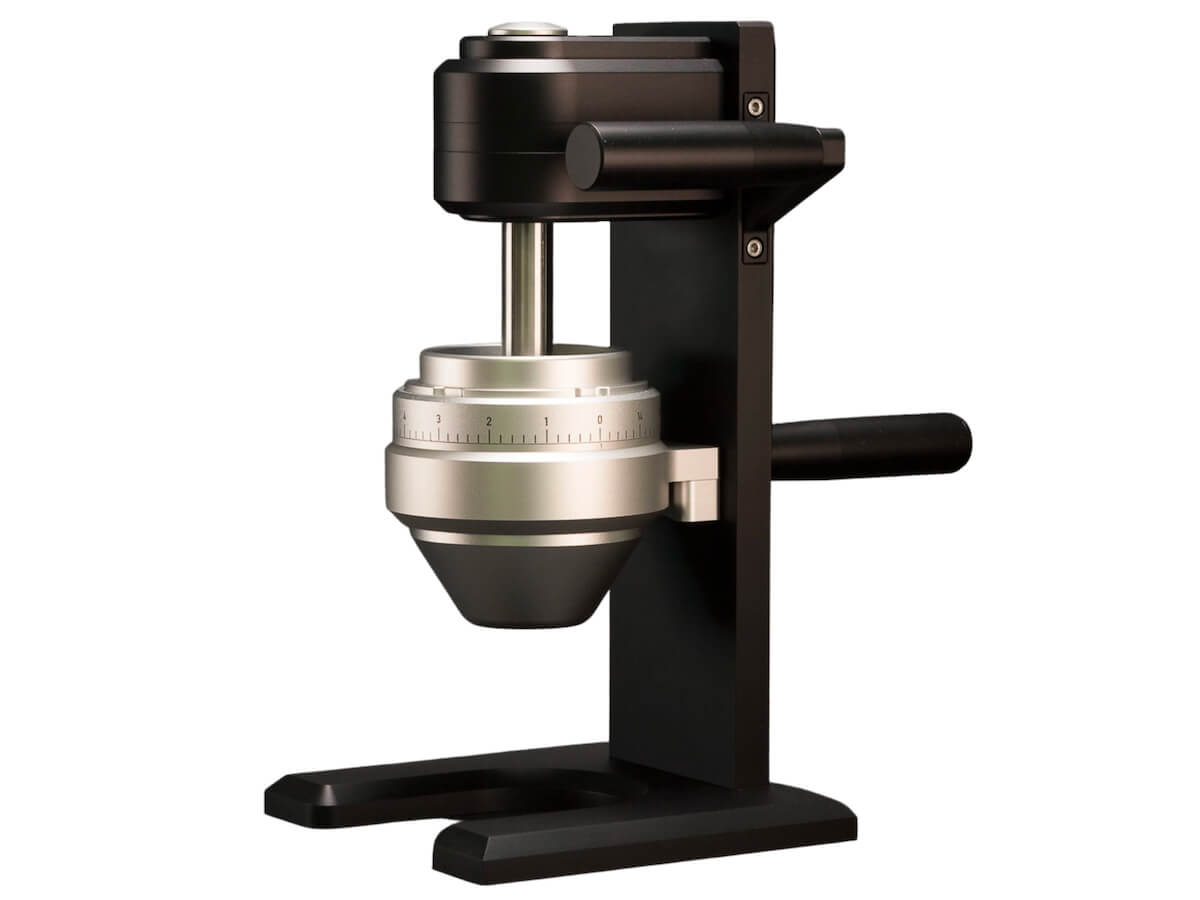 Craig Lyn Design Studio | HG-1 PRIME
Description
Details
Other Info
PRIMED FOR PERFORMANCE

Building on the legacy of the original HG-1, PRIME is the next step in the evolution of a tried and true design.

Introducing a host of mindful design improvements, with outstanding performance and a build quality that is second to none, the HG-1 PRIME offers the home barista the perfect platform for achieving a great cup of coffee—with all of the features you need and none of the ones you don't.

Available with optional bamboo Skid Plate; redistribution tools sold separately.

FEATURES

Fitted with three phase 83mm Mazzer hardened steel conical burrs.

2.5:1 gear ratio, with extended lever arm for improved mechanical advantage.

Better, shorter shaft design with improved tolerances and runout.

Reduced form factor (H12.5"; 5kg) fits beneath most cabinets and can be lifted/moved with one hand.

Revised base design centres tumbler/shaker directly beneath grinder chute.

Heirloom quality construction, with all stainless steel hardware.

Surface mountable.

Optional bamboo Skid Plate protects counter surface and catches remaining grinds.

SPECIFICATIONS

Dimensions: L6.6" x W11" x H12.3" | L16.7cm x W27.8cm x H31.3cm

Weight: 5kg

Designed & Engineered in the USA

Made in China

ABOUT CRAIG LYN DESIGN STUDIO

The original HG-1 was designed and manufactured by Craig Lyn and Paul Nahhas in 2012. Since then, the company's taken several forms and partners have come and gone, but their guiding principles have always remained: good design and quality products, without marketing hype or exaggeration.

From this honest approach, and through iterative design with a focus on enriching your coffee brewing experience, Craig Lyn Design Studio produces incredibly well crafted tools with all the features you need and none that you don't.

USE & CARE

Like any hand tool, the HG-1 PRIME requires some effort, patience, and skill to operate. Be it a saw, paintbrush, chef's knife, or grinder, the craftsman has to learn to use them in order to get the most out of the tool. See here for more detail regarding setup & use.

Designed to be easy to maintain, the HG-1 PRIME requires some basic care to be kept in top condition. See here for more detail regarding cleaning & maintenance.

WARRANTY

Per their Heirloom Quality Construction guarantee, Craig Lyn Design Studio products are made to last and to be handed down to the next generation. The HG-1 PRIME is deliberately easy to service with no special tools required. Should you encounter any issues or concerns with your grinder, please contact us for assistance.