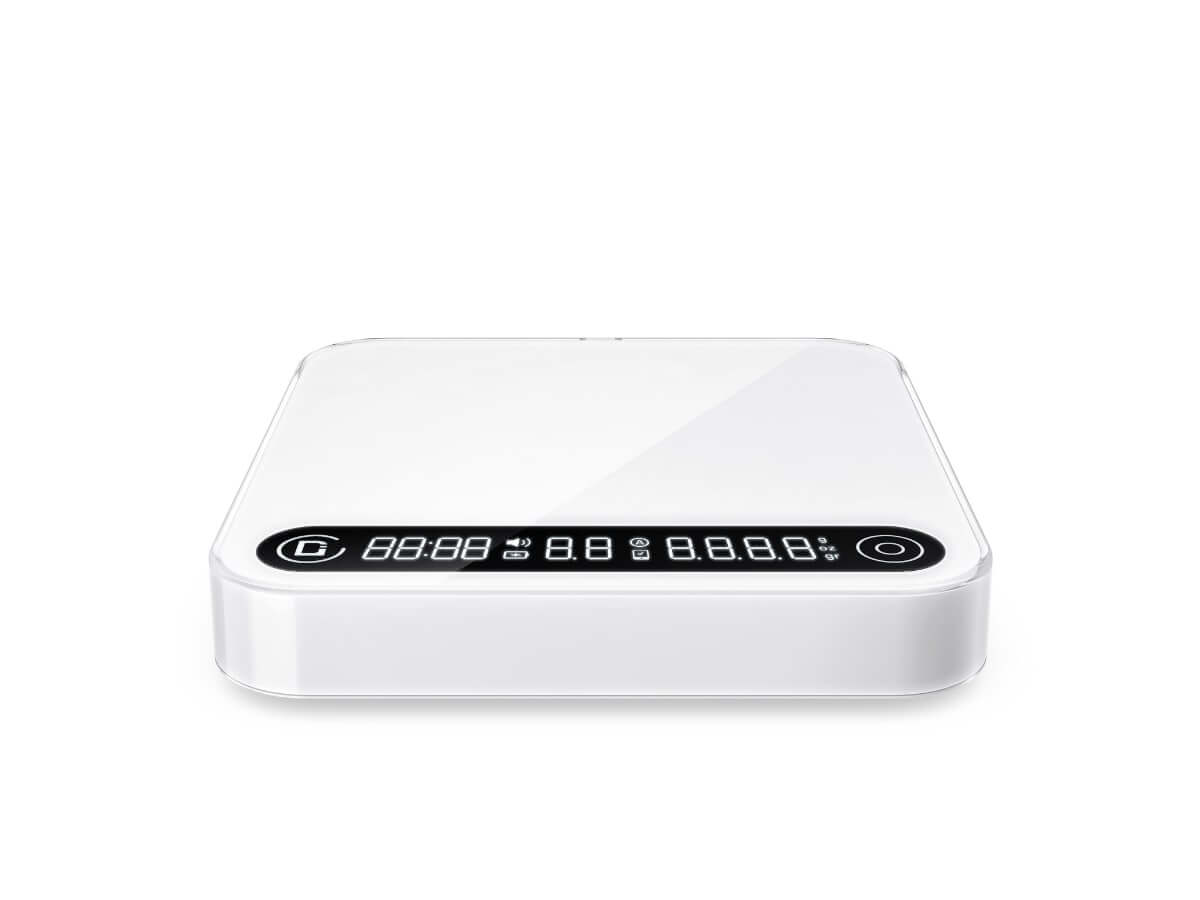 DiFluid | Microbalance
Description
Details
Other Info
Precision Tracking

Providing a suite of smart features without compromising its standalone usefulness, the Microbalance scale from DiFluid tracks time, weight and flow-rate on the digital display while also seamlessly transmitting this data to the companion DiFluid Café app.

Displaying this data in a clean and easy to read chart, the DiFluid Café app allows users to visualise and analyse their results—with the added potential of incorporating data modules from DiFluid's R2 refractometer and Omni roast degree & particle distribution analysis tool—to track their process and make informed decisions on how to perfect their brews.

Features

Stable precision to 0.1g, because every bean counts.

In a triple display, time, weight and flow-rate are shown on the scale; when paired with the companion DiFluid Café app, data is graphed in real-time in a clean and easy to read chart.

Real-time flow-rate indicator (measured in grams per second) provides live feedback to help you control your pouring and optimise extractions.

Resolution of 0.1g up to 1000g, and 1.0g from 1000g to max capacity of 2000g.

Auto-detect timer function starts timer with detected slow change to flow rate.

DiFluid Café app allows users to track, record and analyse interconnected data modules, providing valuable feedback and insights to help guide you to better coffee.

Content

Includes scale, USB Type-C charging cable & heat-resistant silicone mat.

Dimensions

L5.3" x W5.3" x H1" | L13.5cm x W13.5cm x H2.65cm

Max. 2000g | Min. 0.2g

Engineered & Made in China.

About DiFluid

A technology-based enterprise specialising in research and development, Digitize Fluid came to be as founder, Linus Peng, sought to combine modern light sensing technologies with the power of a smartphone to revolutionise the outdated technology of digital refraction.

Producing a faster, more accurate, less fragile, and more consumer accessible refractometer, DiFluid has extended their drive to unlock the analytical power of the data gathered from digital devices—with a companion app to track, record, visualise and share data—to develop a comprehensive eco-system of relevant technology centred around enhancing the precision and potential of your brewed coffee.

Use & Care

For use & maintenance instructions, please refer to the DiFluid Microbalance User Manual.

Warranty

The DiFluid Microbalance scale carries a 1-Year Limited Manufacturer's Warranty.