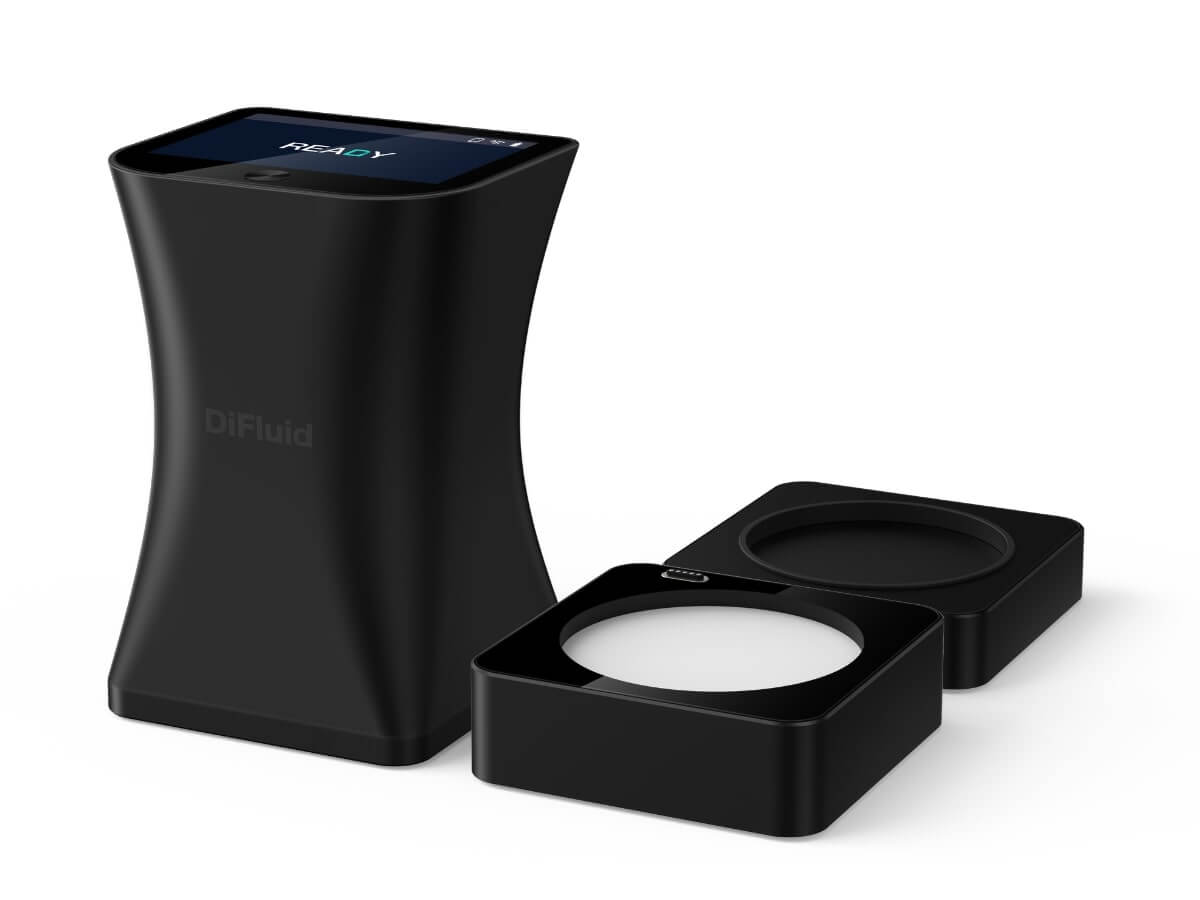 DiFluid | Omni
Description
Details
Other Info
Advanced Analysis

Extending their vision for the quantification of coffee to include a complete view of the path from roast to cup, DiFluid's Omni is a high-performance device that integrates advanced roast degree and particle size analysis.

Loaded with high-end functionality—including high-resolution 2D near-infrared imaging, a smart vibration device, fast detection with intelligent consistency judgement, automatic temperature compensation, multiple sampling, and various display modes—Omni provides highly detailed and highly accurate visualised data analysis of roast degree and grind distribution at your fingertips.

Deeply integrated with the DiFluid Café app and Brew Control System, Omni empowers multi-dimensional data analysis and deeper insights to help improve coffee quality from roast to cup.

Features

Advanced 2D near-infrared imaging provides accurate and detailed visual analysis of roast degree and particle size distribution.

Revolutionises roast degree analysis, breaking results down into distribution in percentages rather than a single averaged result.

Roast degree analysis range of 0-150 Agtron, with resolution and precision of ±0.1 Agtron.

Smart vibration device automatically diffuses grind particles for more accurate readings.

Particle size analysis range of 100-2500µm, with resolution of 1µm.

Multi-band data fusion and multi-sample statistics, with fast detection and intelligent consistency judgement.

High-powered dual chip architecture with distributed framework for efficient data processing.

Automatic temperature sensing and compensation allows instant use without preheating.

2.8" high-definition touchscreen supports multiple data display modes.

Fast charging with high-capacity long battery life.

DiFluid Café app allows users to track, record and analyse interconnected data modules, providing valuable feedback and insights to help guide you to better coffee.

Contents

Omni, Particle Analysis Tray, Roast Analysis Tray, Roast Tray Holder, Velvet Bag, Coffee Bean Spoon, Coffee Ground Spoon, Brush, Scraper, Toolbox, USB-C Charging Cable, Calibration Plate, Factory Test Report.

Dimensions

Main unit: L3.1" x W2.8" x H4.3" | L7.9cm x W7.2cm x H10.0cm

Engineered & Made in China.

About DiFluid

A technology-based enterprise specialising in research and development, Digitize Fluid came to be as founder, Linus Peng, sought to combine modern light sensing technologies with the power of a smartphone to revolutionise the outdated technology of digital refraction.

Producing a faster, more accurate, less fragile, and more consumer accessible refractometer, DiFluid has extended their drive to unlock the analytical power of the data gathered from digital devices—with a companion app to track, record, visualise and share data—to develop a comprehensive eco-system of relevant technology centred around enhancing the precision and potential of your brewed coffee.

Use & Care

For use & maintenance instructions, please refer to the DiFluid Omni User Manual.

Warranty

The DiFluid Omni carries a 1-Year Limited Manufacturer's Warranty.