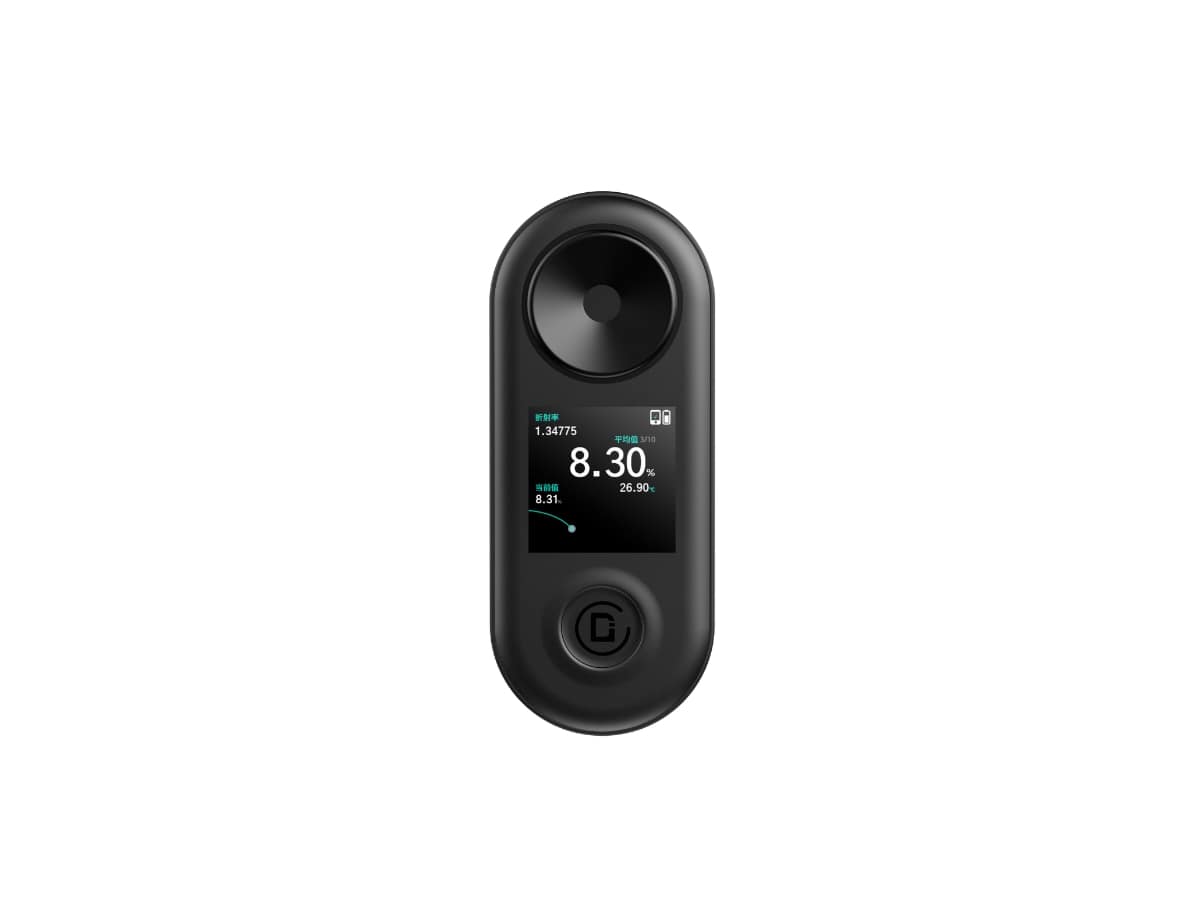 DiFluid | R2 Extract
Description
Details
Other Info
Measure Success

Faster, easier, and more accurate, the R2 Extract from DiFluid is a modern upgrade in digital refraction technology—refined to live up to the exacting standards of today's coffee community.

Featuring a carefully calibrated 2D CMOS imaging sensor, microcalibration layer and dual temperature sensors for improved accuracy and precision, the R2 Extract's bigger, higher resolution, colour display allows for greater density of information for more testing modes and greater versatility.

Loaded with functionality and thoughtfully designed for utmost ease of use, the R2 provides valuable data to help guide you to better coffee—with or without the companion DiFluid Café app, which can also incporporate data modules from the Microbalance scale and Omni roast degree & particle distirbution analysis tool for even richer insights.

Features

Incredible precision: 0.01% resolution, with precision of ±0.02% and accuracy of ±0.03%; total range of 0-30% TDS.

Carefully calibrated 2D CMOS imaging sensor reduces risk of misalignment and fragility, while increasing data collection and eliminating the need for a cap.

Sleek, modern, pocketable design with a large sample dish and rubber feet for a stable grip.

Bigger, more detailed colour display allows for greater density of information and more testing options.

Aluminum sample dish provides 675% greater temperature conductivity for an incredibly stable measurement.

Microcalibration layer compensates for external disturbances and physical deformations such as temperature changes or undissolved particles, greatly improving accuracy and stability.

Dual temperature sensors allow for incredible precision by reducing interference from the outside environment; this is achieved by compensation between two separately placed temperature sensors within.

Hydrophobic nano-scale layer prevents liquid from sticking to the glass, minimising the need to touch it and providing an extra layer of security against scratches, assuring longer life.

IP67 water resistant, allowing you to simply rinse the sample dish under water and wipe dry.

DiFluid Café app allows users to track, record and analyse interconnected data modules, providing valuable feedback and insights to help guide you to better coffee.

Contents

Includes refractometer, USB Type-C charging cable & sampling spoon, microfiber cloth, and protective pouch.

Engineered & Made in China.

About DiFluid

A technology-based enterprise specialising in research and development, Digitize Fluid came to be as founder, Linus Peng, sought to combine modern light sensing technologies with the power of a smartphone to revolutionise the outdated technology of digital refraction.

Producing a faster, more accurate, less fragile, and more consumer accessible refractometer, DiFluid has extended their drive to unlock the analytical power of the data gathered from digital devices—with a companion app to track, record, visualise and share data—to develop a comprehensive eco-system of relevant technology centred around enhancing the precision and potential of your brewed coffee.

Use & Care

For use & maintenance instructions, please refer to the R2 Extract User Manual.

Warranty

The DiFluid R2 Extract carries a 1-Year Limited Manufacturer's Warranty.