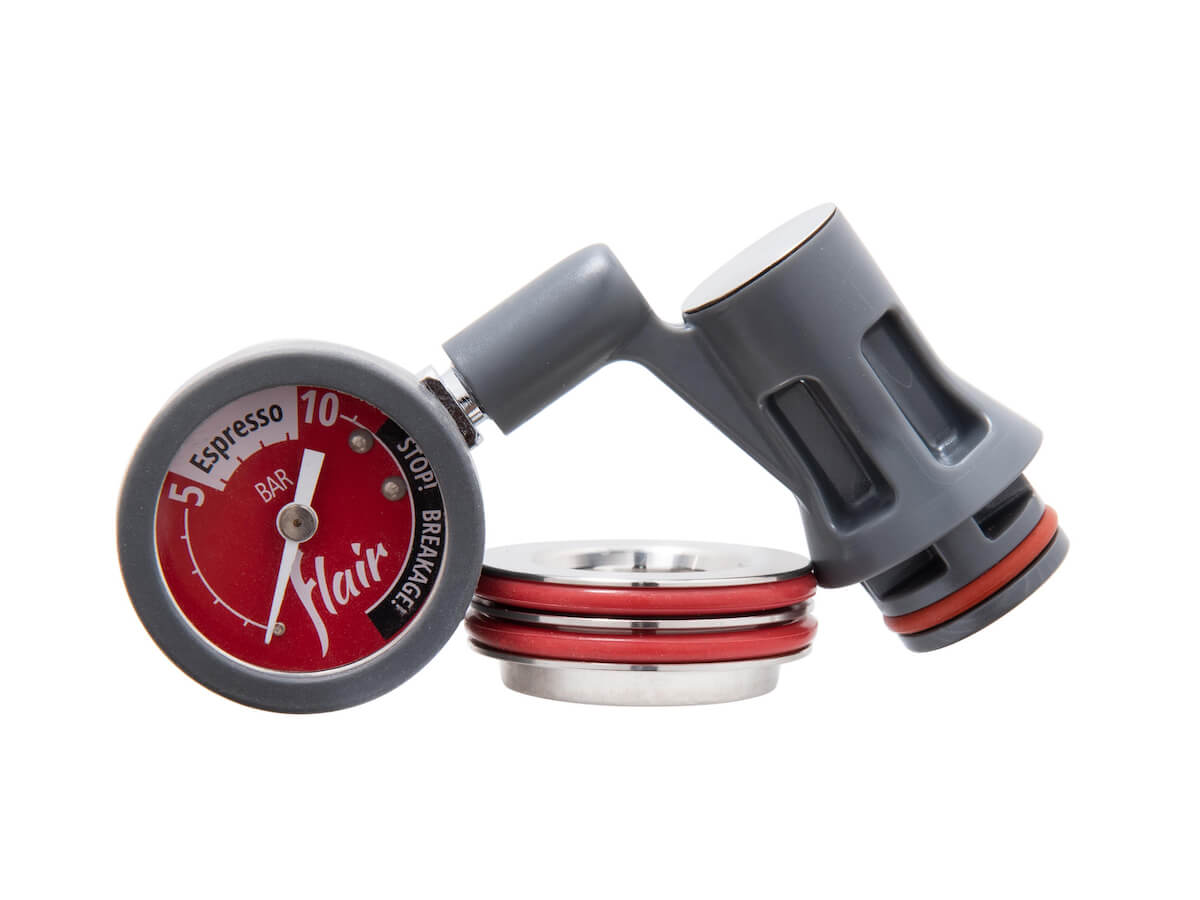 Flair | Pressure Gauge Kit
Description
Details
Other Info
PRECISION PRESSURE PROFILING

Power up your Flair Classic or Signature Espresso Maker with their customised Pressure Gauge Kit. Empowering precise control of brew pressure throughout the entire extraction, Flair's easy-to-read gauge face provides live feedback on your pull and lets you know when you're brewing in the recommended range for true espresso.

Hone your craft, and dial in your shots with confidence—from pre-infusion to slow ramps, it's all in your hands.

FEATURES

Includes pressure gauge, adapted piston, pour-through stainless steel plunger & pressure gauge guard.

Monitor brew pressure throughout your extraction, allowing precise control and profiling.

Easy to read gauge face shows when you're in the needed range for true pressurized espresso extraction.

Compatible with all Flair Classic & Signature Espresso Makers (PRO models include their own unique PGK).

Designed in California, U.S.A.

Made in China

ABOUT FLAIR

Born from a desire to make espresso without any unnecessary gadgetry or the complexity of high-end machines, Flair set out with one mission: to make espresso in the comfort of one's home or anywhere you go.

Combining thirty years of engineering experience and a love for pure, delicious espresso, Flair created a simple, elegant, and affordable solution that speaks to their mantra of enjoying the process as much as the destination and slowing down to savour the best things in life—like espresso made right.

USE & CARE

Please refer to the Flair Pressure Gauge Kit User Guide.

For more detailed brewing tips, please visit Flair's Brewing Guide page or contact us.

WARRANTY

Made of high-grade aluminum and stainless steel, the Flair Espresso Maker comes with a 5-Year limited warranty on Press Stand & Brewing Cylinder. Parts that are more subject to normal wear and tear, such as O-rings, Silicone Sleeve, Piston, and Portafilter are warranted against defects in material, design or workmanship for 6-months, although these items are expected to last beyond the warranty.