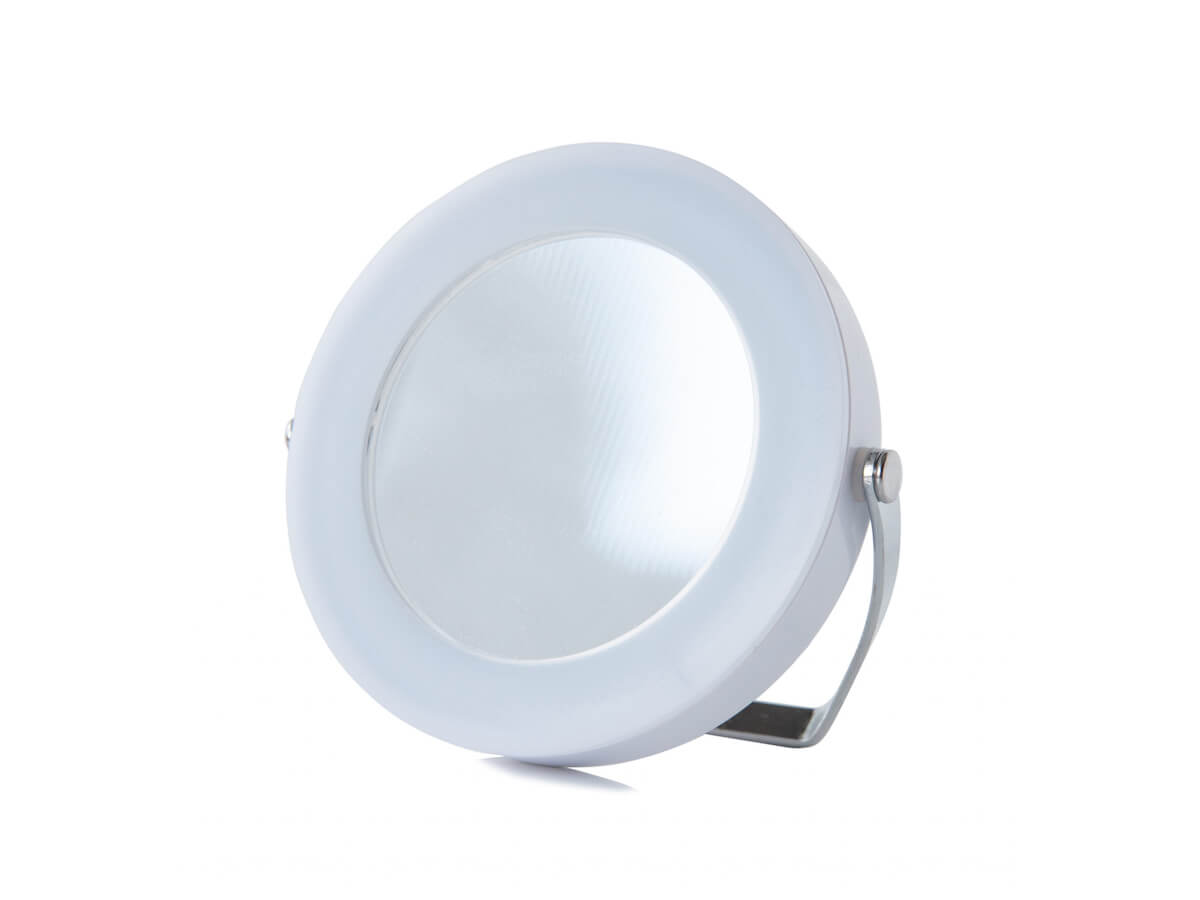 Flair | Shot Mirror
Description
Details
Other Info
REFLECTING ON EXTRACTION

Featuring LED illumination, 3x magnification, and a 360-degree swivel, the Flair Shot Mirror is the perfect tool to use to ensure you've got front row seats to your espresso extraction.

Lower the lever and watch the magic happen, with immediate feedback on your pull to help identify channeling or tiger-striping so you can better dial-in your shot. Once you've got your extraction exactly where you want it, there's no greater satisfaction than to watch the stream of a perfectly pulled shot—it's pure meditation.

FEATURES

3X magnification mirror allows you to comfortably watch the flow of espresso from your bottomless portafilter.

Fits inside the oval base of all Flair espresso makers, or can be positioned off to the side.

360-degree swivel ensures the right angle no matter the placement.

LED illumination for better lighting; requires 2 x AAA batteries (sold separately).

DIMENSIONS

ø4" x D2" | ø10.1cm x D5.1cm

ABOUT FLAIR

Born from a desire to make espresso without any unnecessary gadgetry or the complexity of high-end machines, Flair set out with one mission: to make espresso in the comfort of one's home or anywhere you go.

Combining thirty years of engineering experience and a love for pure, delicious espresso, Flair created a simple, elegant, and affordable solution that speaks to their mantra of enjoying the process as much as the destination and slowing down to savour the best things in life—like espresso made right.