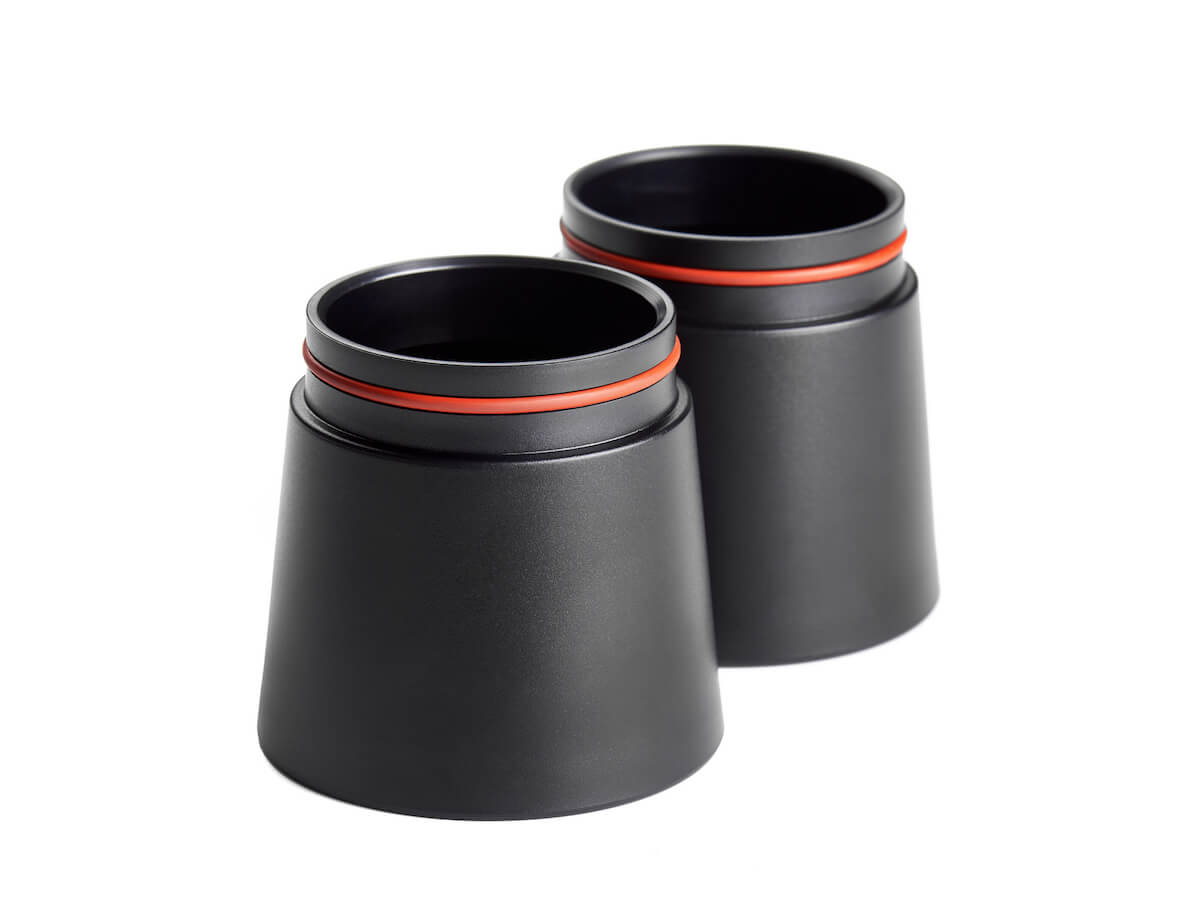 Kinu | ABS Catch Cup - 2pcs
Description
Details
Other Info
SO CATCHY

Whether replacing the grinds receiver for your M47 Simplicity / Phoenix, or looking for a lighter weight option for your M47 Classic, the standard Kinu ABS Catch Cup is a perfect fit.

Made of food-safe ABS plastic with a single silicone o-ring for a snug fit on your Kinu M47 grinder.

Set of 2 cups.

* NOTE: Pre August 2020, the M47 Phoenix accepted a slightly narrower cup. Current production of all M47 models accepts the same size cup.

FEATURES

Food-safe ABS plastic construction with non-slip silicone ring on base.

Silicone o-ring for a snug fit on the base of your grinder.

Options available for Kinu M47 Classic/Simplicity/Phoenix or M47 Phoenix (pre August 2020); please choose the one that is correct for your grinder.

Made in Romania

ABOUT KINU

With over 25 years of experience in the development and production of grinders for renowned consumer brands under their belts, Kinu ('Grinder' in Swahili) was launched in 2014, combining their extensive technical know-how and engineering efficiency to develop a line of mechanically and aesthetically refined high-quality precision coffee grinders that would delight even the most discerning of home baristas.