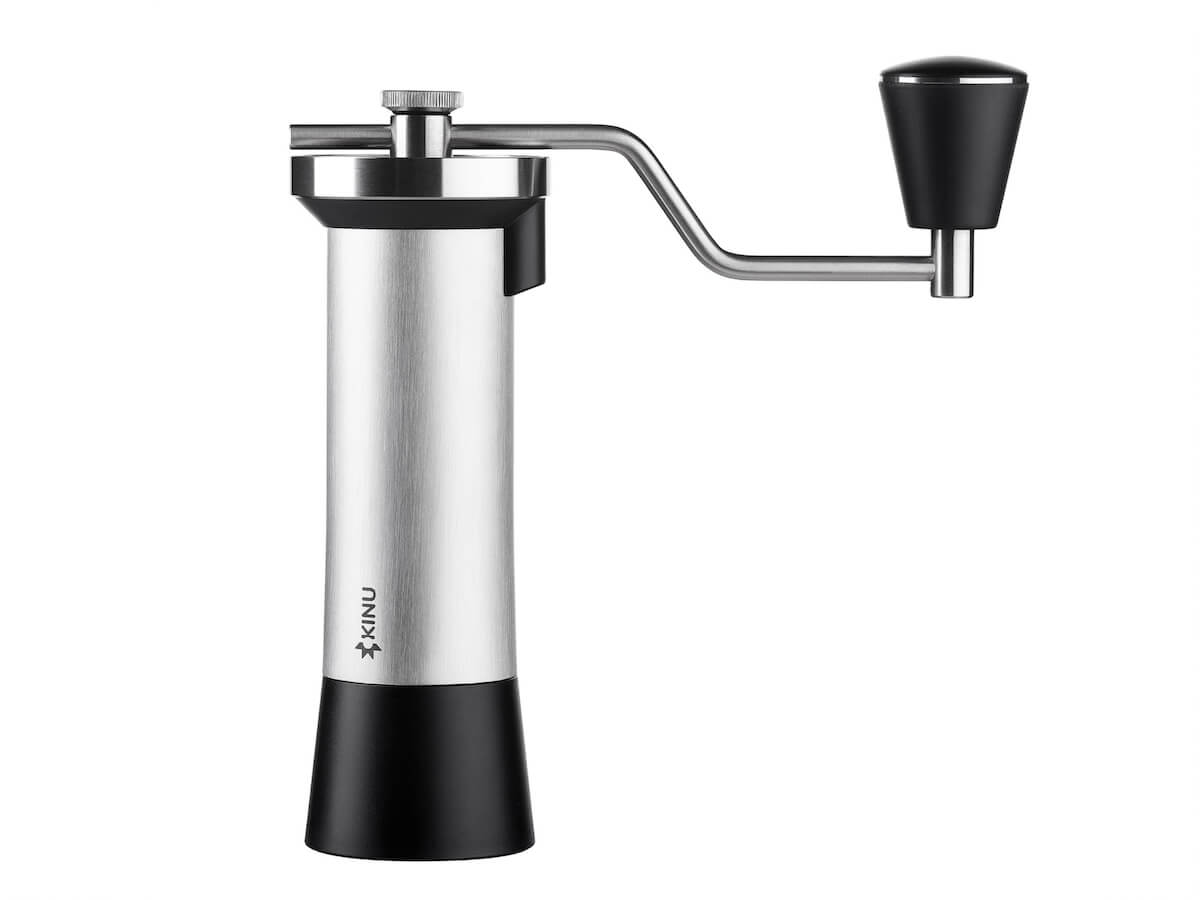 Kinu | M47 - Classic
Description
Details
Other Info
SUPERIOR PRECISION, CLASSIC DESIGN

With unparalleled attention to detail in design and craftsmanship, Kinu sets the standard for performance and reliability with their high-quality line of hand grinders.

Featuring an auto-centring full-metal mechanical construction, black-fusion treated 47mm conical steel burrs, and step-less micrometrical adjustment system, the Kinu M47 Classic is meticulously engineered to provide utmost precision and consistency of grind for superb flavour extraction with any brew method.

Robust, refined, smooth to operate, and ergonomically designed for easy handling, Kinu is made to delight coffee connoisseurs the world over.

FEATURES

Micrometrical step-less adjustment system provides ultimate precision in grind size selection, with up to 50 divisions (each representing a 0.01mm adjustment) per revolution of the dial for nearly unlimited and reliably reproducible settings; easily accessible and adjustable from the top.

The M47 Classic includes a 'click' feeling system at each of the 50 divisions of the dial.

Full-metal mechanical construction features auto-centring morse cone drive shaft alignment for superior grind consistency.

Professional grade 47mm hardened steel (63HRC) conical burrs with proprietary black-fusion treatment for improved performance and longevity.

Dual steel ball-bearing mounts provide for ultra-smooth grinding operation.

Unique and ergonomic anti-rotational thumb-stop allows for a softer grip and more comfortable use.

Easy to fill from above (funnel opening) without removing crank handle; easy to disassemble and clean, with no tools required.

Includes protective carrying case for travel and/or storage.

MATERIALS

High-end stainless steel body and full-metal mechanical construction; food-safe ABS plastic thumb-stop, catch-cup protective casing and handle pommel; neodymium magnets in stainless steel catch-cup.

SPECIFICATIONS

Dimensions (w. handle): ø2.75" x H8.25" x W7.8" | ø7cm x H21cm x W19.8cm

Capacity: 30-40g

Weight: 1170g

Made in Romania

ABOUT KINU

With over 25 years of experience in the development and production of grinders for renowned consumer brands under their belts, Kinu ('Grinder' in Swahili) was launched in 2014, combining their extensive technical know-how and engineering efficiency to develop a line of mechanically and aesthetically refined high-quality precision coffee grinders that would delight even the most discerning of home baristas.

USE & CARE

Regular cleaning will keep your grinder running smoothly and tasting fresh. Burrs and inner mechanism should not be wet, and can be cleaned with a dry brush and/or commercially available grinder cleaning pellets.

For further info, please refer to the Kinu M47 Classic User Guide.

WARRANTY

Built to last, all Kinu grinders include a 5-Year manufacturer's warranty.