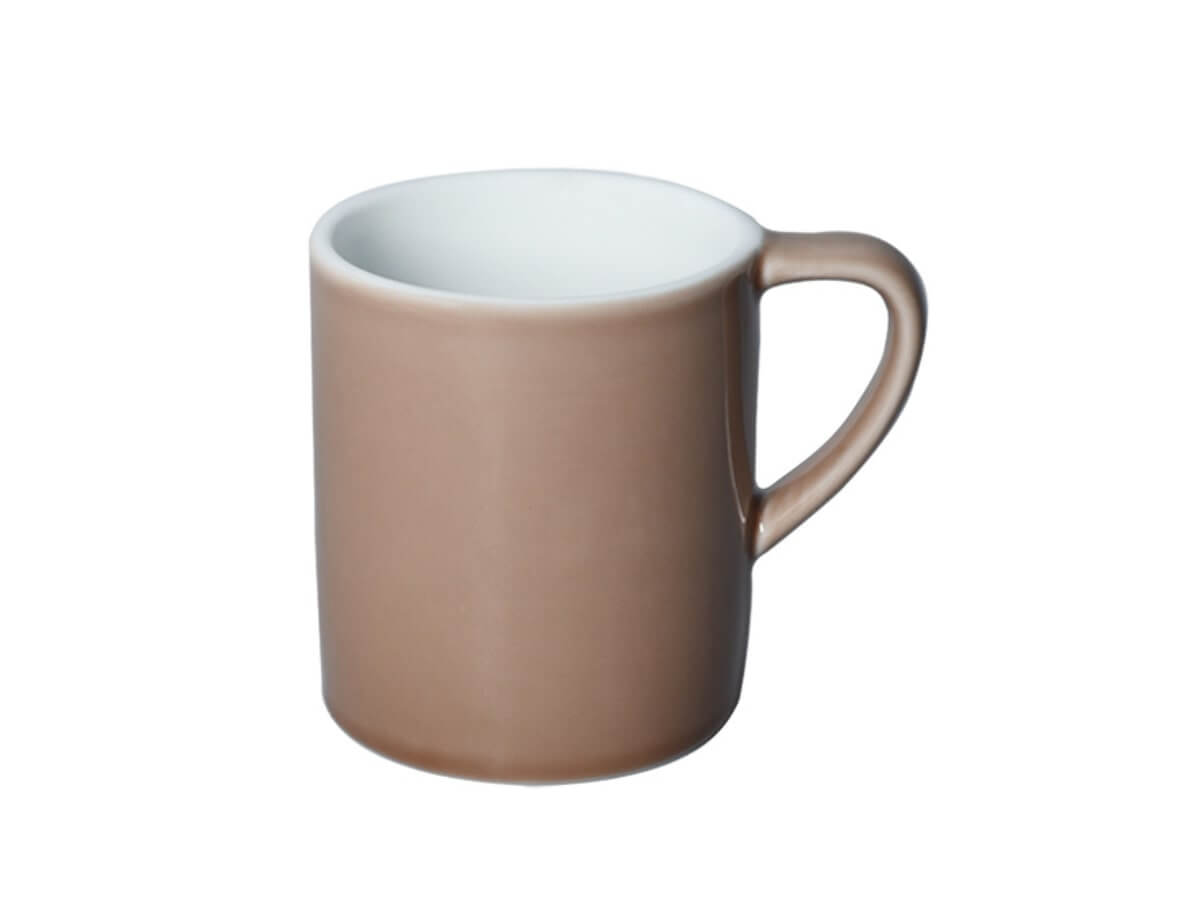 Loveramics | Bond 300ml Mug (2023) - 6pk
Description
Details
Other Info
Ooh La La

Inspired by the colours found in the streets of Paris surrounding their shop location in Le Marais, the special edition Loveramics Bond Mug brings a touch of French style and elegance to its postmodern design.

Defined by a sleek straight-sided profile with a practical and ergonomic handle, the Bond Mug holds up to 300ml of your favourite drink. Constructed with ultra thick walls for enhanced durability and heat insulation, with a rounded inside profile for full flavour development and more fluid milk incorporation for latte art pouring, the Bond Mug is a gorgeous complement to any coffee or tea ritual.

Available in your choice of semi-opaque 'watercolour' glaze finish.

Carton of 6pcs.

Features

Made of high quality and durable vitrified porcelain for many years of enjoyment.

Ultra thick walled construction with heat-trap design helps retain and insulate from heat for easy handling and prolonged enjoyment.

Rounded inside profile allows for full flavour development and more fluid milk incorporation for latte art.

Defined by clean lines, with a practical and ergonomic handle.

Fits AeroPress or most pour over drippers for direct brewing.

Hand dipped and finished in one of four special edition semi-opaque 'watercolour' glazes as an homage to the beauty and style of Paris.

Materials

Porcelain.

Dimensions

10oz | 300ml — ø3.35" x W4.5" x H3.9" | ø8.5cm x W11.5cm x H10cm

Designed in the United Kingdom

Made in China


About Loveramics

Loveramics is an internationally recognised ceramics brand, synonymous with quality and craftsmanship. Breaking the proverbial mould on pottery, they endeavour to inspire fresh interest in simple wares with stylish contemporary designs where their passion is evident in every piece.

Blending form and function with clean and practical designs that complement and enrich your daily ritual, the artisans at Loveramics skilfully craft humble products that they would want to use themselves; and really, it's just a happy accident that they've become the preferred choice of baristas everywhere.

Use & Care

Loveramics porcelain is rather strong, thanks to its high density and high-temperature kiln firing process. As such, they are quite resistant to chipping but should still be handled with care.

Dishwasher and microwave safe.

Warranty

Loveramics products carry a limited manufacturer's warranty.