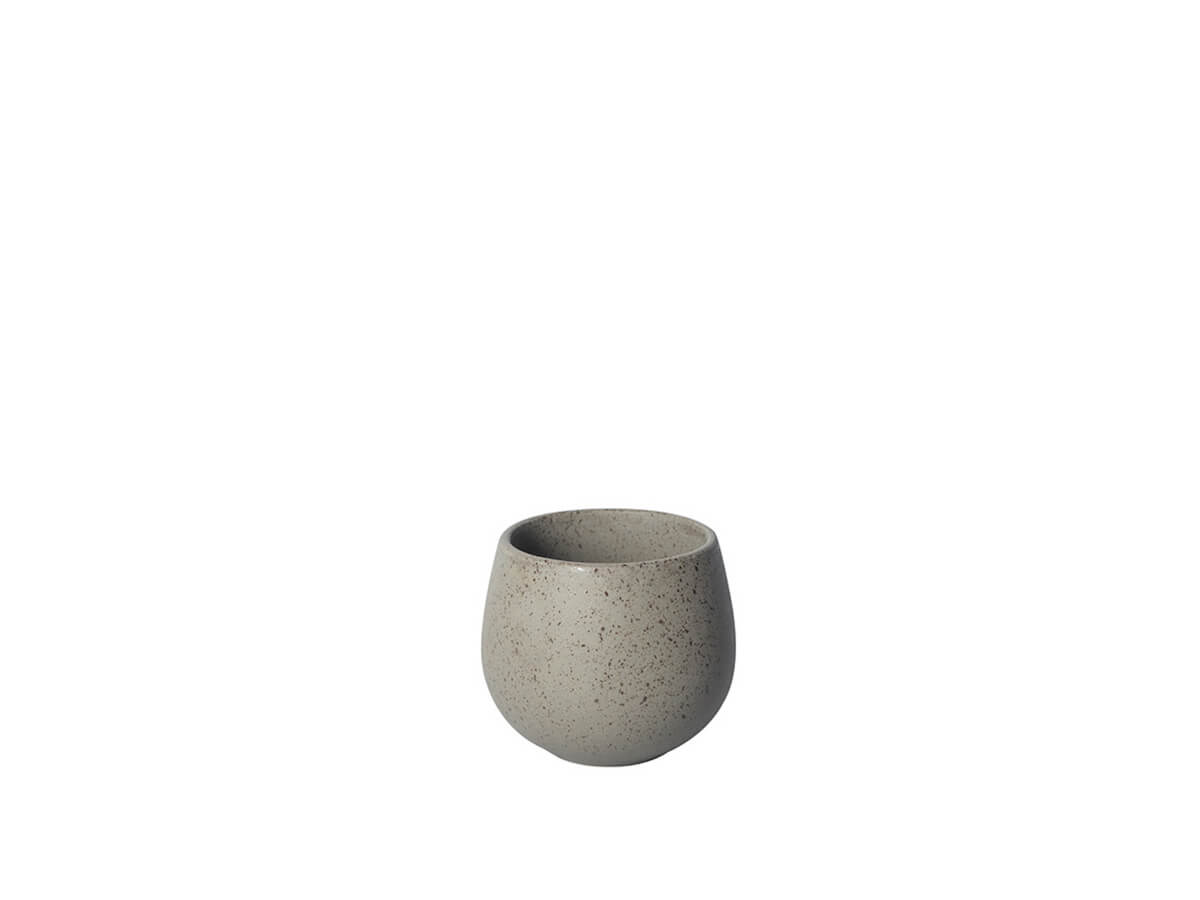 Loveramics | Nutty Tasting Cup - Granite - 6pk
Description
Details
Other Info
Accent piece

Distinguished by clean lines and a naturally textured finish, the Nutty Tasting Cup is designed for a more involved sensory experience. Bulbous, with a narrowed drinking lip, the Nutty Tasting Cup collects and concentrates aroma to highlight chocolate, nut and earthy undertones.

With two new sizes to complete the collection, the Granite Nutty Tasting Cups are ready to accentuate the natural characteristics of your espresso, cappuccino or filter coffee.

Available in your choice of size: 80ml, 150ml, and 200ml.

Carton of 6pcs.

Features

Made of high quality and durable vitrified porcelain for many years of enjoyment.

Hand dipped and fired with reactive glazes, each finish contains a unique speckling and layering pattern that adds textural interest and a prized artisanal look to each piece.

Materials

Porcelain.

Dimensions

2.7oz | 80ml: ø2.35" x H2.1" | ø6cm x H6cm

5oz | 150ml: ø2.75" x H2.35" | ø7cm x H6cm

6.7oz | 200ml: ø3.15" x H2.75" | ø8cm x H7cm

Designed by Simon Stevens in the United Kingdom

Made in China

About Loveramics

Loveramics is an internationally recognised ceramics brand, synonymous with quality and craftsmanship. Breaking the proverbial mould on pottery, they endeavour to inspire fresh interest in simple wares with stylish contemporary designs where their passion is evident in every piece.

Blending form and function with clean and practical designs that complement and enrich your daily ritual, the artisans at Loveramics skilfully craft humble products that they would want to use themselves; and really, it's just a happy accident that they've become the preferred choice of baristas everywhere.

Use & Care

Loveramics porcelain is rather strong, thanks to its high density and high-temperature kiln firing process. As such, it is quite resistant to chipping but should still be handled with care.

Dishwasher and microwave safe.

Warranty

Loveramics products carry a limited manufacturer's warranty.