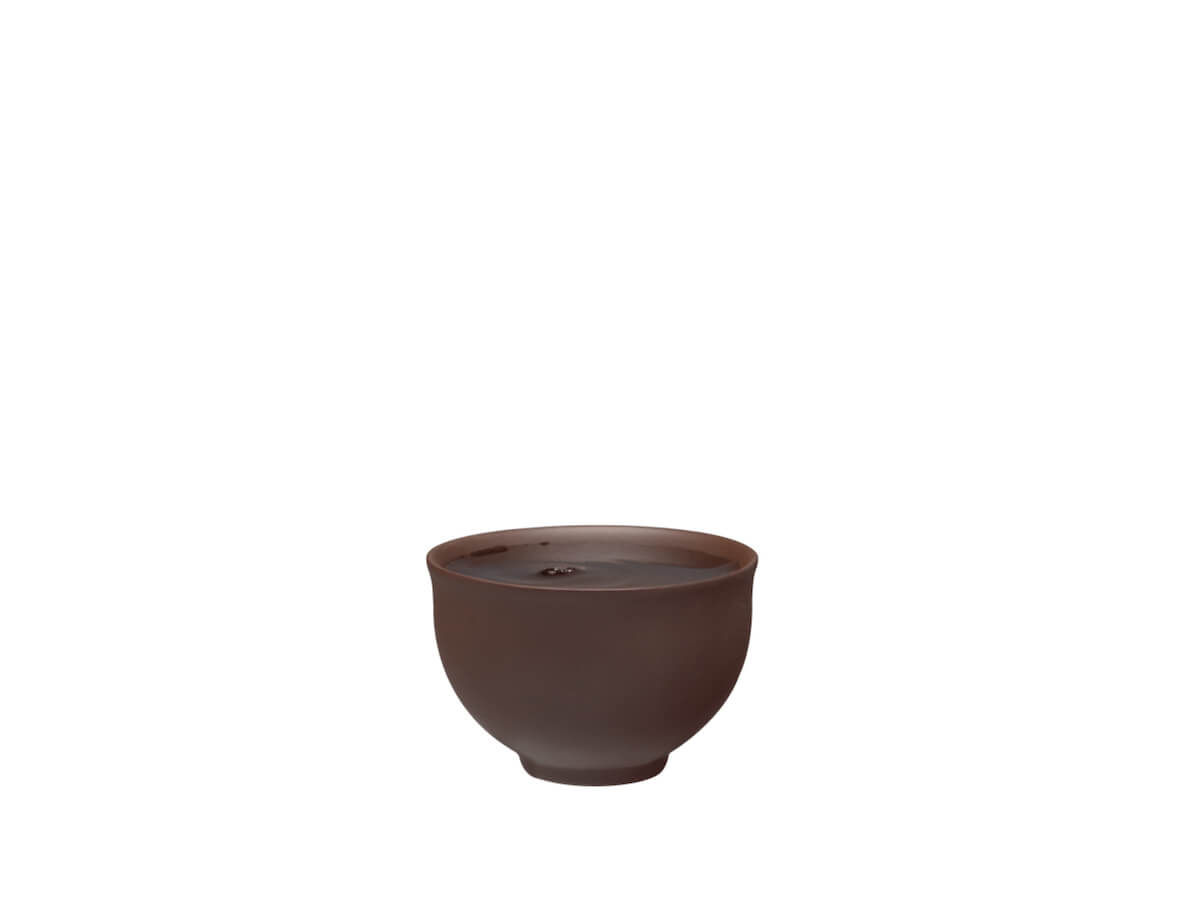 Loveramics | Pro Tea 30ml Chinese Tea Cup - 24pk
Description
Details
Other Info
Gongfu Tea Ceremony

The traditional Chinese gongfu tea ceremony—literally translated to 'making tea with skill'—is characterised by smaller brewing vessels and a higher leaf-to-water ratio than found in Western-style brewing.

Popular among those looking to maximise their appreciation of finer tea selections, the ritual and presentation of the gongfu tea ceremony involves shorter steeping durations with smaller brews, allowing the tea to be enjoyed before it cools.

Holding 30ml of tea, the Pro Tea Chinese Tea Cup allows for quick and repeated enjoyment individually, or for sharing your brew with multiple guests.

Carton of 24pcs.

Features

Yixing-style zisha clay tea cup.

Characteristic ability to absorb trace amounts of flavours with each service, and can influence the flavours and colours of future brews; as such, cleaning with soap is not recommended, and some connoisseurs will dedicate zisha clay service wares to only one type of tea so that each subsequent brew will be optimally enhanced.

Materials

Stoneware.

Dimensions

1oz | 30ml — ø1.77" x H1.18" | ø4.5cm x H3cm

Designed by Simon Stevens in the United Kingdom

Made in China

About Loveramics

Loveramics is an internationally recognised ceramics brand, synonymous with quality and craftsmanship. Breaking the proverbial mould on pottery, they endeavour to inspire fresh interest in simple wares with stylish contemporary designs where their passion is evident in every piece.

Blending form and function with clean and practical designs that complement and enrich your daily ritual, the artisans at Loveramics skillfully craft humble products that they would want to use themselves; and really, it's just a happy accident that they've become the preferred choice of baristas everywhere.

Use & Care

Loveramics porcelain is rather strong, thanks to its high density and high-temperature kiln firing process. As such, it is quite resistant to chipping but should still be handled with care.

Dishwasher and microwave safe; though hand washing with fresh water and air drying is recommended.

Warranty

Loveramics products carry a limited manufacturer's warranty.