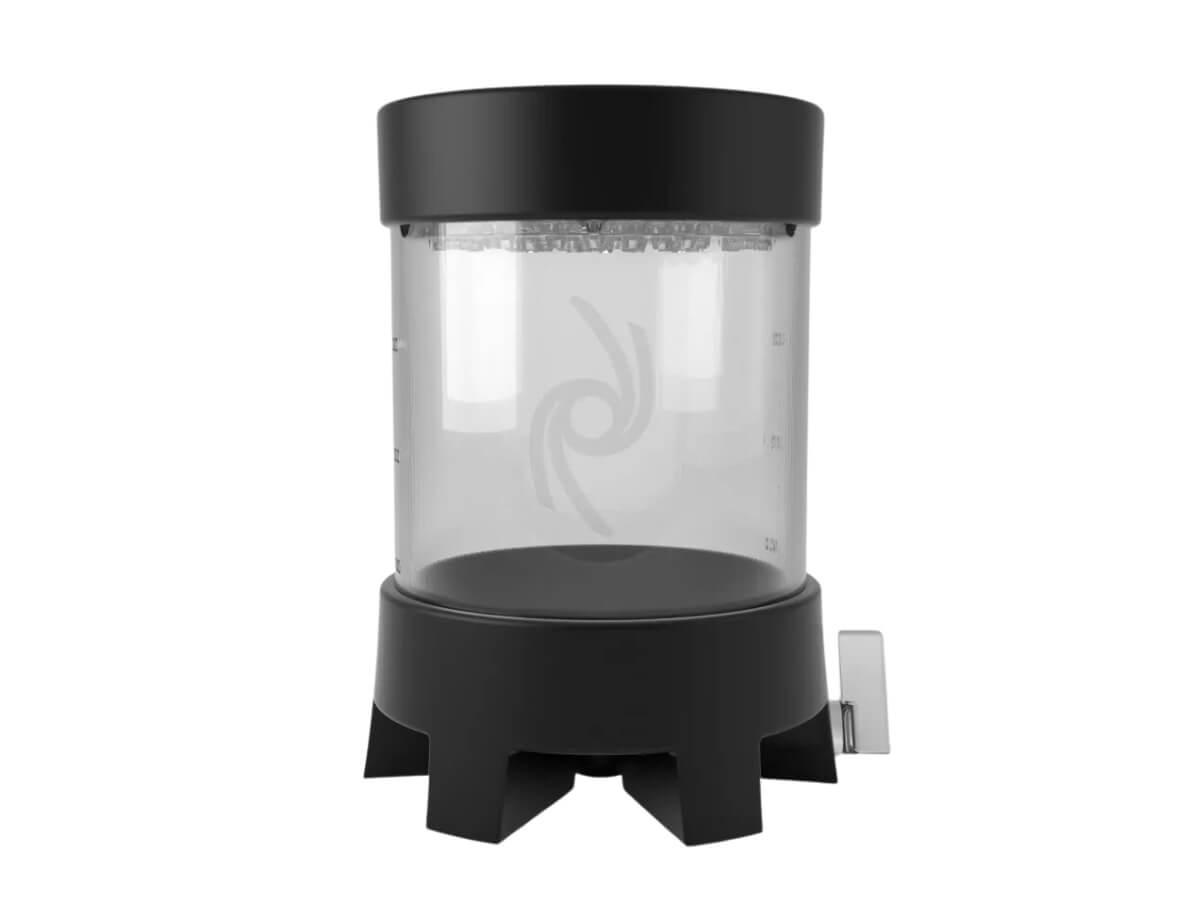 NextLevel | Pulsar Brewer
Description
Details
Other Info
Take Your Coffee To The Next Level

Following the success of their LVL-10 Brewer, NextLevel collaborated with the inspiration behind their original product design—astrophysicist and coffee geek/author, Jonathan Gagné—to bring even greater utility and control to zero bypass brewing with the Pulsar Brewer.

Featuring a carefully designed dispersion cap for even saturation and controlled water flow & agitation, with a wide and flat no-bypass brew bed promoting more uniform water to coffee contact, NextLevel's brewers yield consistently great coffee with even and high extractions, balance, sweetness & clarity.

Reducing the diameter of the brewer to further improve consistency and better enable smaller brews, with the introduction of a valve for variable control of flow rate and the ability to fully close the outlet for an extended bloom phase or full immersion 'steep-and-release' brew, Jonathan Gagné's design inputs empower even greater precision and virtually unlimited versatility with the amazingly user-friendly Pulsar Brewer.

Features

Engineered shower head is designed to diffuse water evenly over the surface of the coffee, from a consistent height and at a consistent drip rate.

77mm wide flat bottom brew bed with vertical walls ensuring coffee remains fully saturated throughout the entirety of the brew; helps promote more even water to coffee contact while virtually eliminating channelling.

Control valve provides even further command over flow rate, with the ability to fully close the outlet for an extended bloom phase and/or to empower a steep-and-release full immersion brew.

Together, the no-bypass brewing with variable flow control valve empower unlimited combinations of immersion and percolation/diffusion brewing and recipes.

Detailed volume markings on barrel enable repeatable results with greater precision.

Tritan copolyester is highly thermally efficient; together with the dripper cap, improved heat retention adds another layer of consistency to your brew.

Easy to use, and easy to clean.

Fits most cups, carafes and travel mugs.

Includes pack of 100 high-quality paper filters.

Materials

Made with high quality and highly durable Tritan® copolyester (BPA & BPS free), and Soft-Touch, Food Safe TPE

Designed & Made in the USA

About NextLevel

Inspired by researcher and astrophysicist Jonathan Gagné's 2020 blog article discussing the problem of bypass in common cone drippers and pour over brewing, coffee roasters & tinkerers Darren Schmidt and Richard Unruh began brainstorming and experimenting with a zero bypass brew method that proved immediately compelling in various regards.

Together with engineer, Brandon Schmidt, NextLevel developed and launched the thoughtfully designed and highly efficient LVL-10 Brewer. Since then, they've gone back to the drawing board with input from Jonathan Gagné himself to further innovate with the ultra-versatile Pulsar Dripper.

NextLevel believes this is the future of coffee brewing, and simply want to share their amazing brewers—and the unparalleled control they provide—with coffee lovers everywhere.

Use & Care

Detailed brewing and recipe suggestions may be found at nextlevelbrewer.com.

Wash and rinse thoroughly before first use. We encourage washing by hand to extend the lifespan of the product.