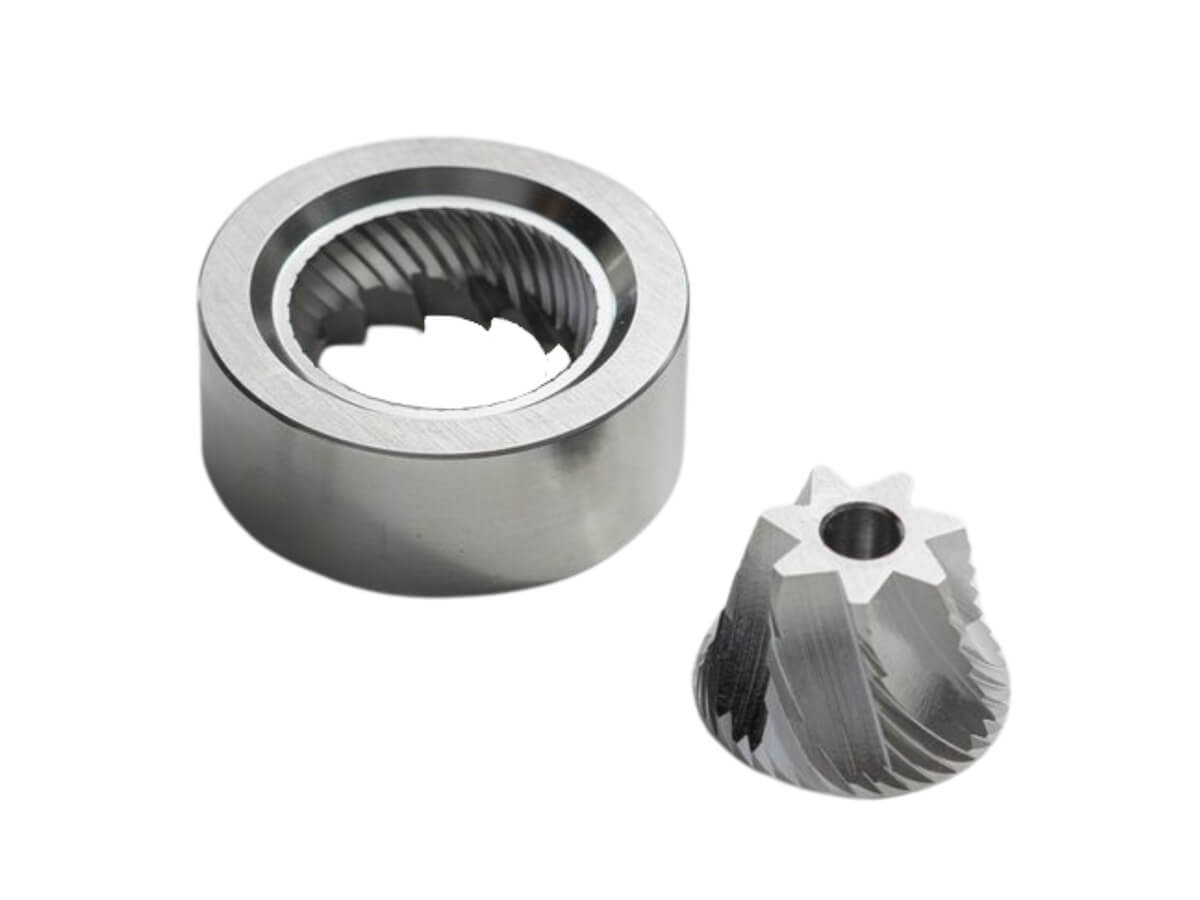 Option-O | 48mm Moonshine Burrs
Description
Details
Other Info
Reach For The Moon

Developed by Option-O based on their experience with the Lagom Mini's Obsydian burrs, the Moonshine finishing process produces a high-polish, reflective surface—like shimmering moonlight—with a corresponding reduction in fines.

Pairing wonderfully with lighter roast coffees and shining brightest at filter brew settings, the Moonshine Burrs and their narrower particle size distribution highlight greater clarity of flavour and tend to yield juicy cups with complex and elegant acidity.

Both the Moonshine and Obsydian burrs are capable of producing excellent results for filter or espresso use, with the Obsydian burrs yielding a slightly more blended profile with higher body.

Features

Moonshine processed stainless steel 48mm burr set; compatible with Option-O Lagom Mini grinder (48mm model only).

Engineered in Australia

Made in China

About Option-O

Comprised of a team of engineers-turned-coffee-enthusiasts, Option-O has a simple mission: to create beautiful grinders that last and make delicious coffee.

Based in Australia's coffee capital, Melbourne, with their own independently operated workshop in China, Option-O's end-to-end control over the design and manufacturing process allows them to ensure that each and every grinder they produce meets their lofty standards and will satisfy even the most demanding of baristas.

Use & Care

Regular cleaning will keep your grinder running smoothly and tasting fresh. Burrs are easily accessed without tools, and can be cleaned with a dry brush and/or commercially available grinder cleaning pellets.

For further info, please refer to the Lagom Mini User Guide, or contact us.

Warranty

Per their singular guiding pillar, Option-O grinders are made to last and should provide high-quality grinding for many years to come. Should you encounter any issues or concerns with your grinder, please contact us and we'll be happy to get you back up and running.