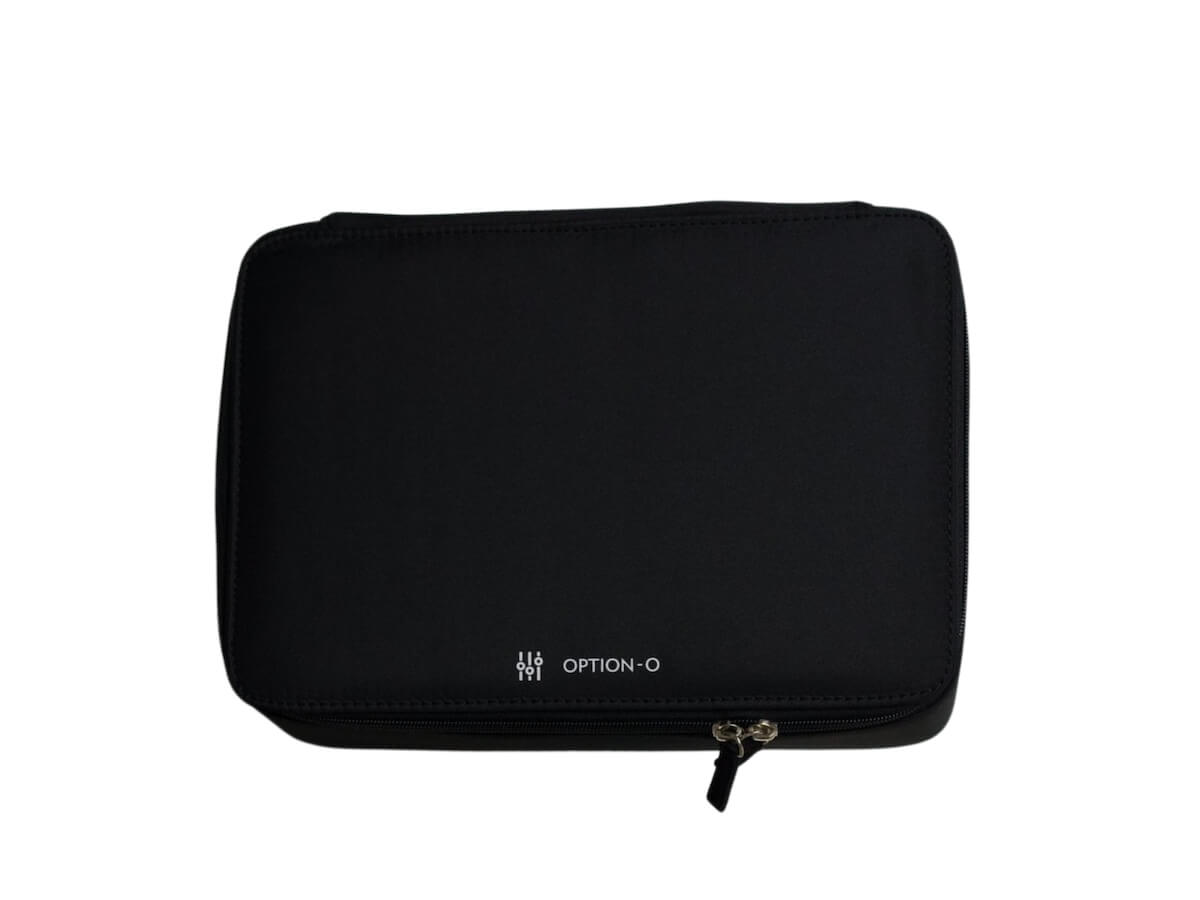 Option-O | Carrying Case for Lagom Mini
Description
Details
Other Info
Have Lagom, will travel

Ready your Lagom Mini for travel and pack premium performance to carry along with you the world over. Designed to house and protect your splendidly minimal grinder—with travel-friendly 100-240V power adaptor—along with a couple other critical components of your brew ritual, the padded Carrying Case is as sleek and streamlined for daily use as its precious cargo.

Features

Sized specifically for the Lagom Mini grinder, with structured frame and slots for each component in the firm foam padding.

Pouch on top flap allows for storage of coffee filters, notebook, etc.

Comfortable handle for ease of carrying.

Specifications

Dimensions: W12.5" x D8.5" x H4.7" | W32cm x D21.5cm x H11cm

Weight: 480g

Engineered in Australia

Made in China

About Option-O

Comprised of a team of engineers-turned-coffee-enthusiasts, Option-O has a simple mission: to create beautiful grinders that last and make delicious coffee.

Based in Australia's coffee capital, Melbourne, with their own independently operated workshop in China, Option-O's end-to-end control over the design and manufacturing process allows them to ensure that each and every grinder they produce meets their lofty standards and will satisfy even the most demanding of baristas.