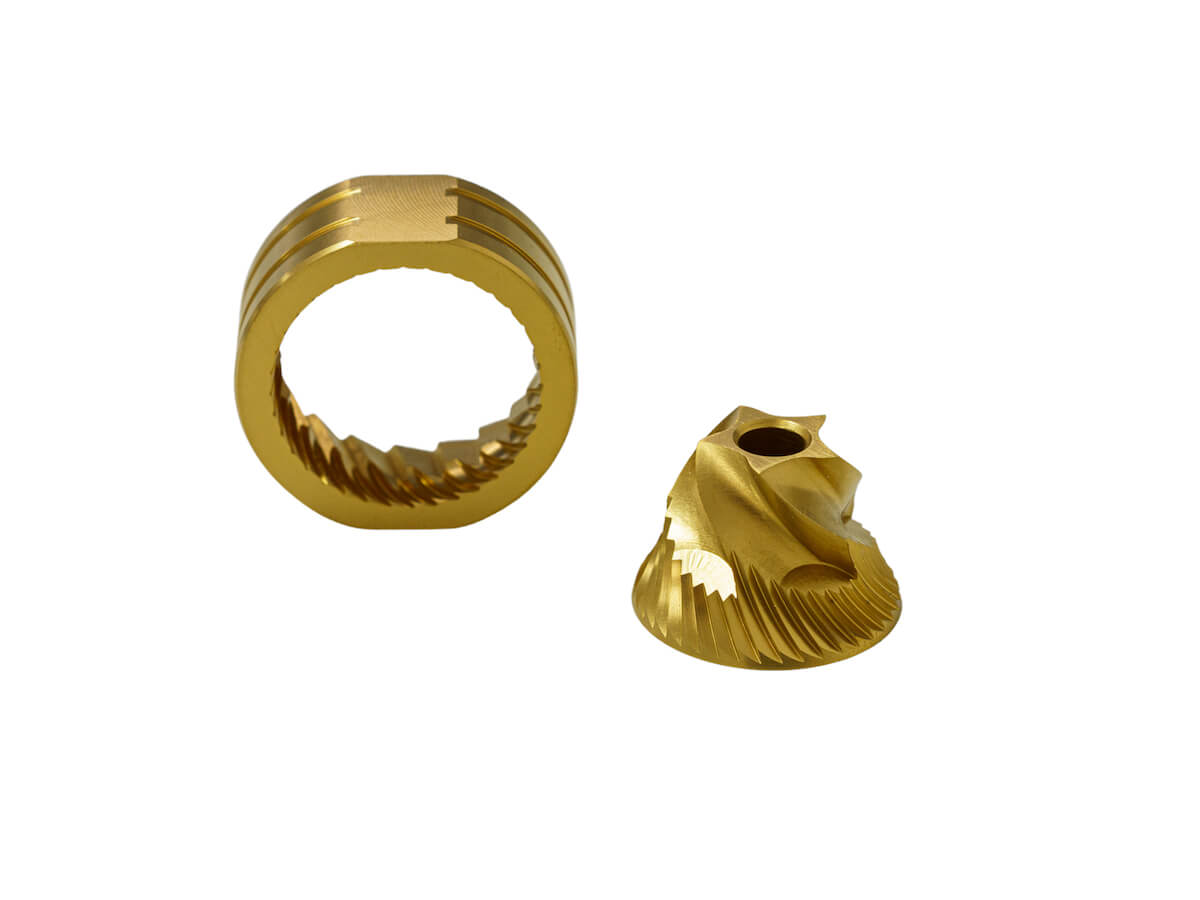 Option-O | REMI Conventional Burr Set
Description
Details
Other Info
Conventional Wisdom

An ideal choice for filter and immersion brewing methods, Option-O's titanium nitride (TiN) coated Conventional Burr Set for the REMI Precision Hand Grinder yields excellent grind consistency with low fines output in the medium-to-coarse range for exceptional clarity in your cup.

In a pinch, the Conventional Burrs can work for espresso grinding—albeit with a longer grind time—and we recommend the Contemporary Burr Set for finer-range grinding.

* NOTE: Updated 2021 version; now TiN coated with no keyhole milled into inner burr (not compatible with earlier REMI hand grinders).

Features

Titanium nitride coated stainless steel 38mm burr set; compatible with Option-O REMI precision hand grinder (2021 model only).

Made in China

About Option-O

Comprised of a team of engineers-turned-coffee-enthusiasts, Option-O has a simple mission: to create beautiful grinders that last and make delicious coffee.

Based in Australia's coffee capital, Melbourne, with their own independently operated workshop in China, Option-O's end-to-end control over the design and manufacturing process allows them to ensure that each and every grinder they produce meets their lofty standards and will satisfy even the most demanding of baristas.

Use & Care

Regular cleaning will keep your grinder running smoothly and tasting fresh. Burrs and inner mechanism should not be wet, and can be cleaned with a dry brush and/or commercially available grinder cleaning pellets.

Warranty

Per their singular guiding pillar, Option-O grinders are made to last and should provide high-quality grinding for many years to come. Should you encounter any issues or concerns with your grinder, please contact us and we'll be happy to get you back up and running.