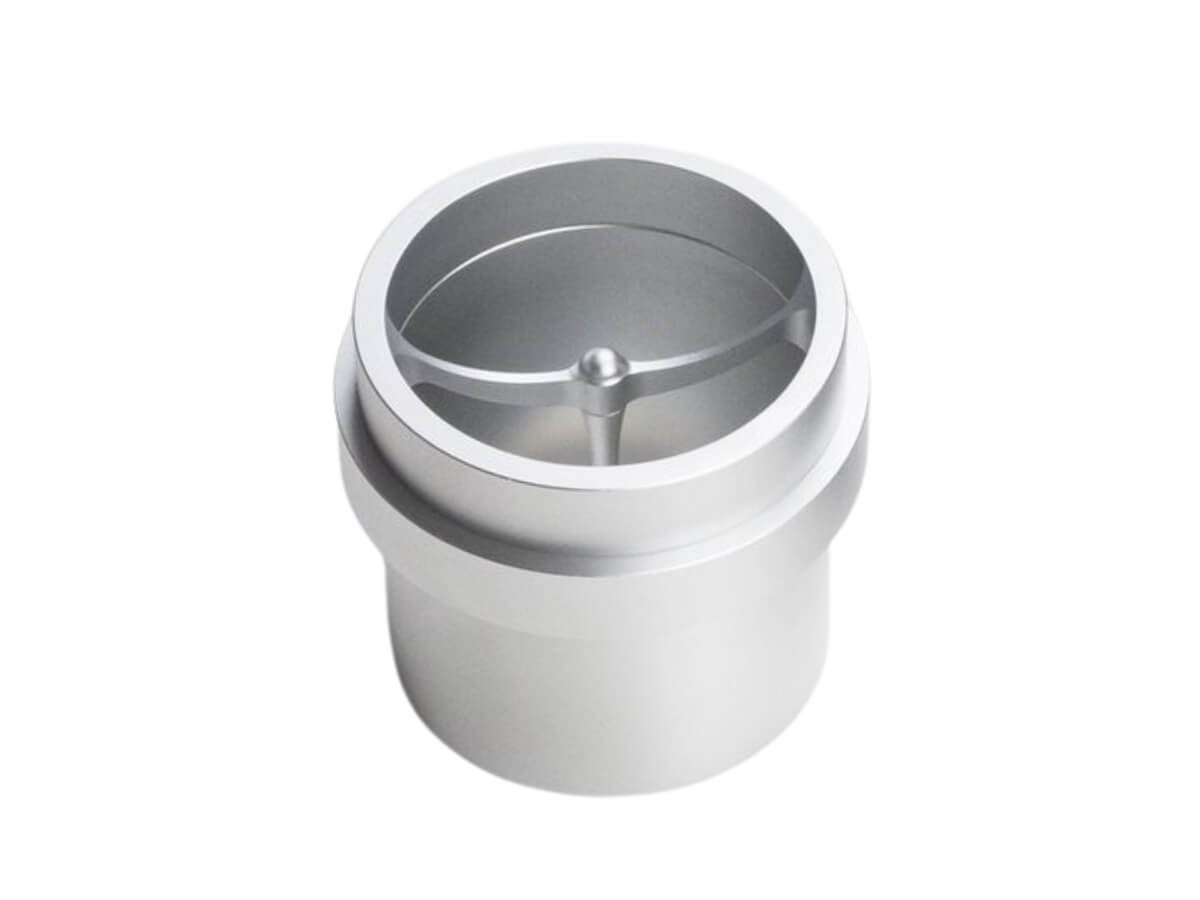 Option-O | VERSA Magnetic Transfer Cup
Description
Details
Other Info
Enhanced Versa-tility

Always looking to enhance the coffee making workflow and experience, Option-O developed the VERSA Cup to better satisfy the dosing, distribution and transfer of coffee from grind to brew.

Designed to fit the integrated portafilter fork system of the Lagom P64 and P100 for hands-free operation, the multi-functional VERSA Cup features a magnetically secured two-piece construction that separates with a light twist to dispense your grind evenly from its base.

Equally practical as a grinds receptacle and dosing cup with top-pouring or bottom-dispensing capability for any brewing device, the VERSA Cup includes a magnetic base to affix firmly as a dosing funnel for 58mm portafilters.

*Note: The VERSA Cup may not fit Lagom P64 grinders produced prior to August 2020. If you have one of these earlier models, please contact us to confirm prior to ordering.

**Lagom P64 and P100 grinders produced as of November 2022 include the VERSA Cup.

Features

Base with plug is designed to facilitate direct and even dosing of your grind into a waiting portafilter basket or other brewer.

Facilitates the redistribution of grinds with a light shaking or stirring action prior to dosing.

Magnetic outer diameter of base provides a firm connection as dosing funnel for 58mm portafilters; a bevelled inner ridge on the base allows for non-magnetic positioning on smaller portafilter baskets (e.g. 49-54mm).

Precision CNC machined and anodised aluminium.

Includes spacer accessories for installation on earlier production models of the Lagom P64 and P100.

Specifications

Dimensions: ø2.9" x H3" | ø7.3cm x H7.5cm

Capacity: 45g

Weight: 330g

Designed & Engineered in Australia

Made in China

About Option-O

Comprised of a team of engineers-turned-coffee-enthusiasts, Option-O has a simple mission: to create beautiful grinders that last and make delicious coffee.

Based in Australia's coffee capital, Melbourne, with their own independently operated workshop in China, Option-O's end-to-end control over the design and manufacturing process allows them to ensure that each and every grinder they produce meets their lofty standards and will satisfy even the most demanding of baristas.

Use & Care

Wipe clean with a dry or damp cloth as needed; not dishwasher safe.