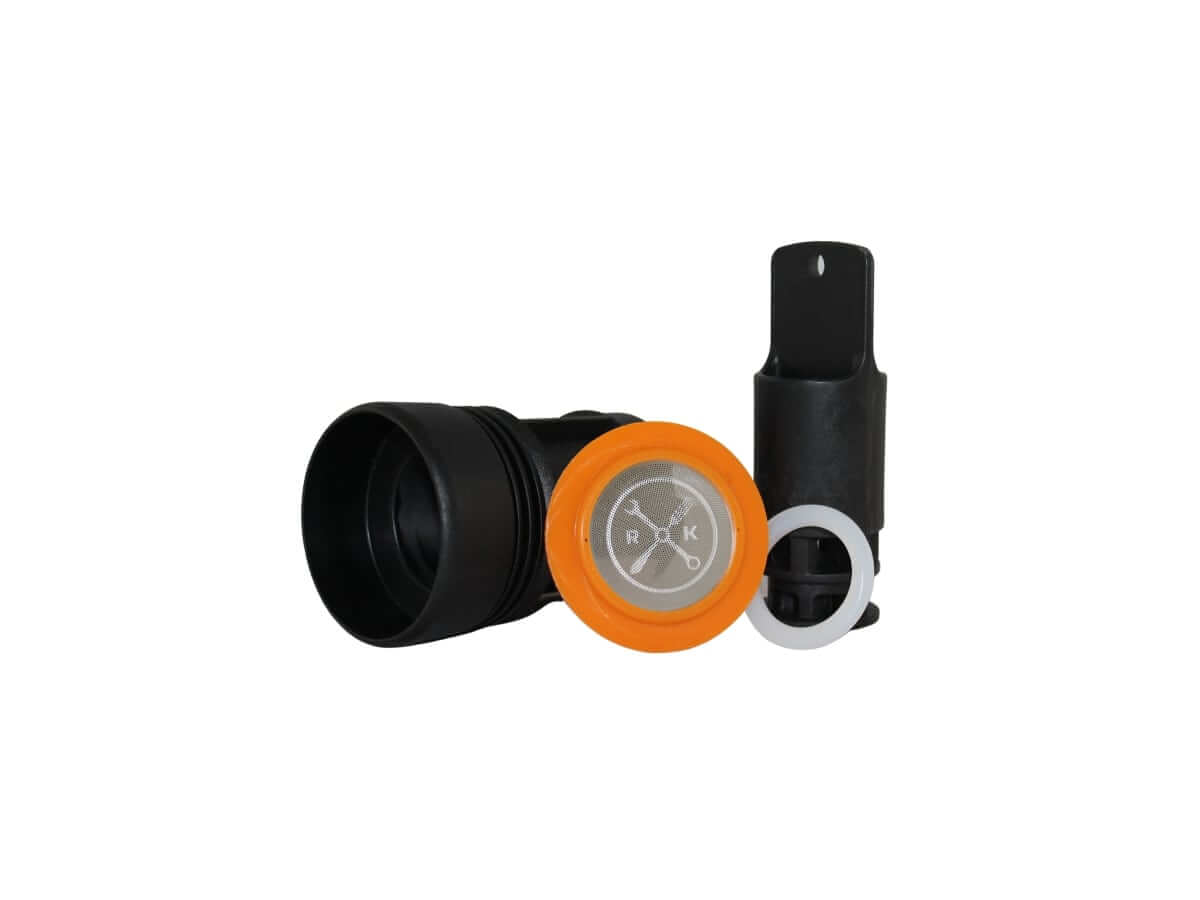 ROK | GC Conversion Kit
Description
Details
Other Info
Great Coffee Just Got Easier

Requiring half the force to produce the same pressure as its predecessor, ROK's all-new and totally re-engineered Glass Composite (GC) brew chamber & piston make it easier than ever to handcraft rich, crema-topped espresso.

Easily retrofitted to your existing ROK/Presso Espresso Maker—since we know you still love it—the GC Conversion kit provides enhanced insulation, pressure, accuracy, and uncompromising performance.

Now includes the new Competition Screen for a more even and less forceful distribution of water across the coffee bed, resulting in less channelling and more consistent extractions.

Features

New glass composite brew chamber design provides superior insulation and produces same pressure as original with significantly less force, delivering twice the performance.

Smaller holes and locked-in placement of the overhauled silicone shower screen provide greater precision for a cleaner and more consistent extraction.

Compatible with all previous ROK/Presso Espresso Makers.

Contents

4-piece kit includes glass composite brew cylinder & piston/plunger, silicone o-ring and Competition Screen.

Designed and Engineered in London

Made in China

About ROK

ROK is committed to supporting your personal coffee journey—exploring fresh grind, craft roasts and heading for the so-called 'God-shot' with a hands-on process that yields a more rewarding experience.

With sustainability of materials and methods as a guiding principle, ROK engineers products to last decades while minimising energy use: no unnecessary electric pumps or motors to wear out—instead harnessing simple mechanical advantage; no throwaway upgrade cycle, no wasteful coffee pods, and no wasteful packaging.

Use & Care

Please watch ROK's GC Conversion Kit Installation video.