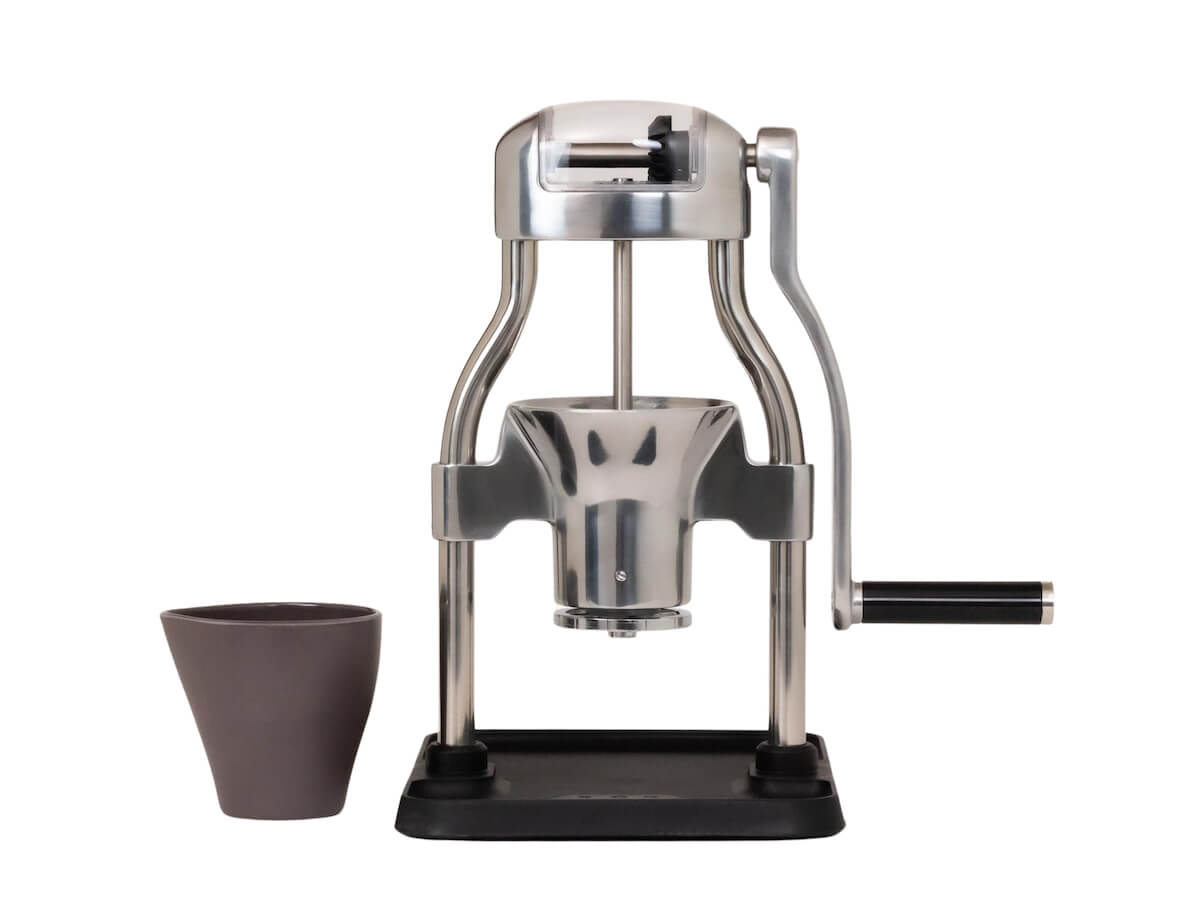 ROK | Grinder GC
Description
Details
Other Info
Enjoy the Grind

Engineered for precision and performance, the ROK Grinder GC features hardened steel conical burrs, a long & stable axle, and a fine-pitch stepped adjustment to provide a consistent grind with great control—from ultra-fine to coarse.

Enjoy gently milling your beans with ROK's more ergonomic vertical action and extra long crank arm, designed for utmost comfort and feel. With a simple hand-turn adjustment wheel, glass composite base, and bamboo composite grounds cup for reduced static charge and easier dosing, the ROK Grinder GC puts you in control of a truly hands-on experience and is the perfect complement to your rise and grind ritual.

Features

Double bearing drive shaft and 48mm hardened steel conical burrs provide excellent stability and grind particle size consistency.

Stepped & calibrated hand-turn adjustment wheel allows for complete range of precision grind size settings—from Turkish to Cold Brew; each click of the wheel represents a 58-micron adjustment.

Manual control of grind speed allows prevention of heat build-up in the burrs (which can degrade the flavour of your coffee).

Bamboo composite grounds cup allows for easier filling and dosing with reduced static charge; base of grounds cup doubles as a tamp for the ROK Espresso GC portafilter basket.

Ergonomically designed with long handle, wide non-slip base and long-lasting acetal bevel gears for maximum comfort and efficiency.

Precision die-cast aluminium body and glass composite (GC) base.

Dimensions

L10.25" x W8.25" x H11" | L26cm x W21cm x H28cm

Designed and Engineered in London

Made in China

About ROK

ROK is committed to supporting your personal coffee journey—exploring fresh grind, craft roasts and heading for the so-called 'God-shot' with a hands-on process that yields a more rewarding experience.

With sustainability of materials and methods as a guiding principle, ROK engineers products to last decades while minimising energy use: no unnecessary electric pumps or motors to wear out—instead harnessing simple mechanical advantage; no throwaway upgrade cycle, no wasteful coffee pods, and no wasteful packaging.

Use & Care

Please refer to ROK's YouTube channel for detailed use & care guides, or contact us.

Warranty

Made with engine grade metal, ROK is practically indestructible, which is why it comes with a 10-Year Guarantee on all metal parts.