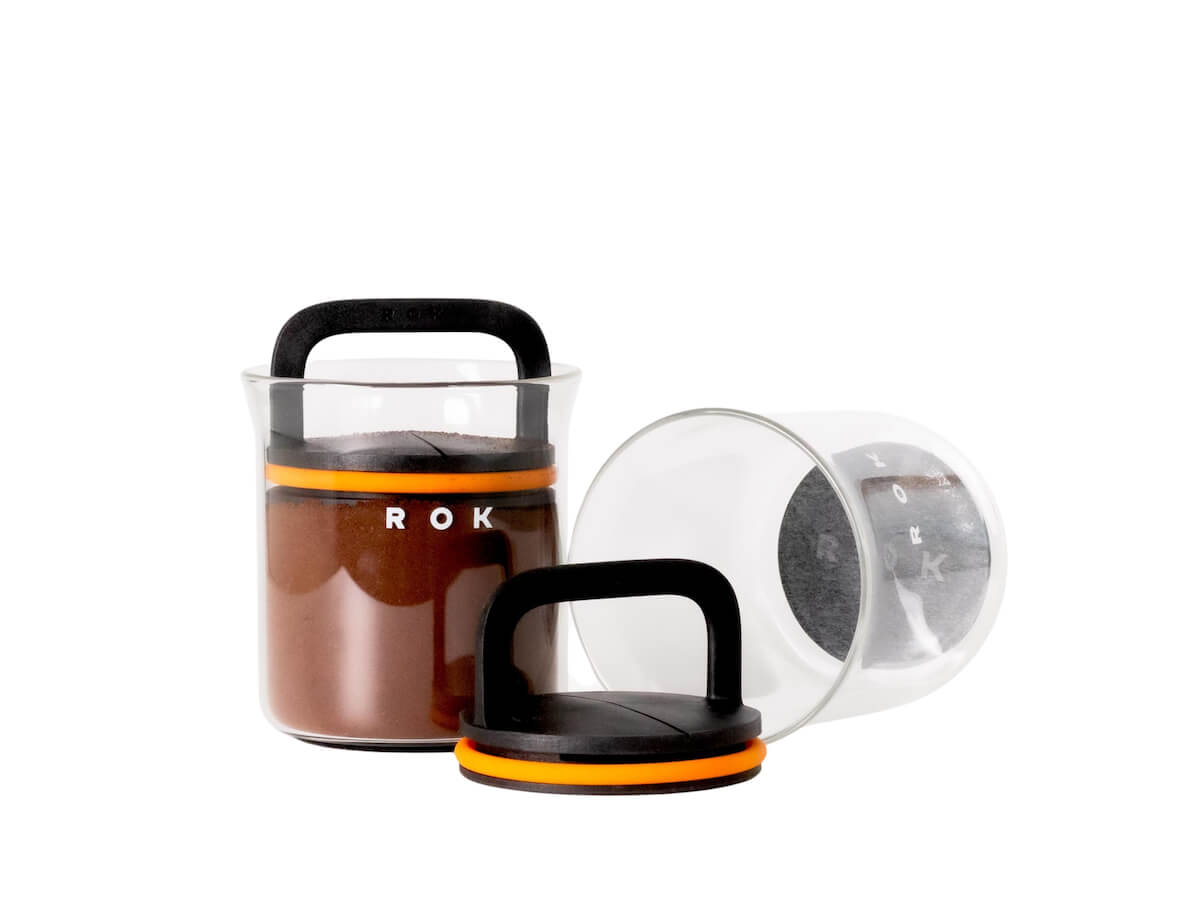 ROK | Zero Jar - 2pcs
Description
Details
Other Info
Keep fresh, waste less

O2 is the nemesis of flavour and crema: the Zero Jar from ROK allows you to keep your coffee fresh with no muss or fuss.

Simply decant up to 250g of fresh beans of freshly ground coffee and do away with any fussy clips, folds or valves—gently pressing the plunger expels excess air, seals the jar with a satisfying hiss, and keeps the contents of your jar fresher for longer; and as you pull the handle upwards, the ingenious rolling o-ring design releases the air-tight seal and allows the plunger to lift effortlessly.

Great for coffee or other dry goods storage.

Set of 2 jars.

FEATURES

Crafted from real thick-walled glass with a soft silicone base and glass composite plunger/lid.

Patented lid design expels air and creates an air-tight seal when pressed downward, with a rolling o-ring that releases the seal for effortless removal when lifted.

SPECIFICATIONS

Dimensions: ø3.9" x H4.3" | ø10cm x H11cm

Capacity: 250g | 600ml

Designed and Engineered in London

Made in China

ABOUT ROK

ROK is committed to supporting your personal coffee journey—exploring fresh grind, craft roasts and heading for the so-called 'God-shot' with a hands-on process that yields a more rewarding experience.

With sustainability of materials and methods as a guiding principle, ROK engineers products to last decades while minimising energy use: no unnecessary electric pumps or motors to wear out—instead harnessing simple mechanical advantage; no throwaway upgrade cycle, no wasteful coffee pods, and no wasteful packaging.

USE & CARE

Simply wipe coffee particles from the O-ring to maintain a good seal. Clean the jar and plunger/lid with warm soapy water and rinse. Not dishwasher or microwave safe.