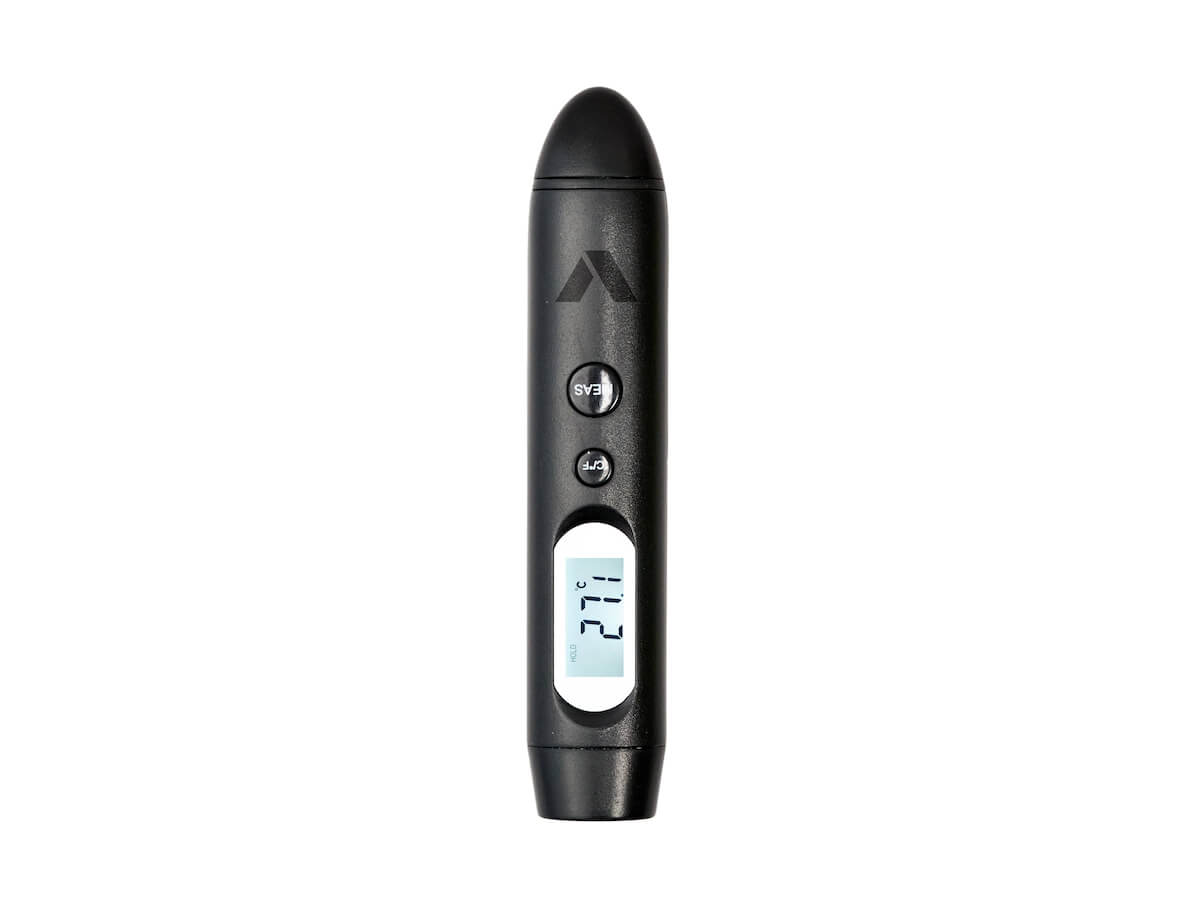 Subminimal | Contactless Thermometer
Description
Details
Other Info
Tiny & Touchless

Instantly know when your milk is ready, with the Subminimal Contactless Thermometer. Simply point and press for an instant infrared temperature reading so you can be sure your milk is heated precisely to the optimal temperature, with no need to wipe down or clean the thermometer afterward.

Features

Super compact, measuring just 11.4cm x 2.2cm (4.5" x 0.85"), and totally contactless.

Quickly switch between Celsius and Fahrenheit readings, with a range of -50°C to 250°C (-58°F to 480°F).

Provides instant read, with 20 second display hold

Powered by two LR44 button batteries.

Made in China

About Subminimal

Subminimal was started by Dominic Symons with the mission to create simple, easy to use coffee products that don't compromise on quality or experience. They believe good design is powerful, and great coffee is essential in exploring new ways to create.