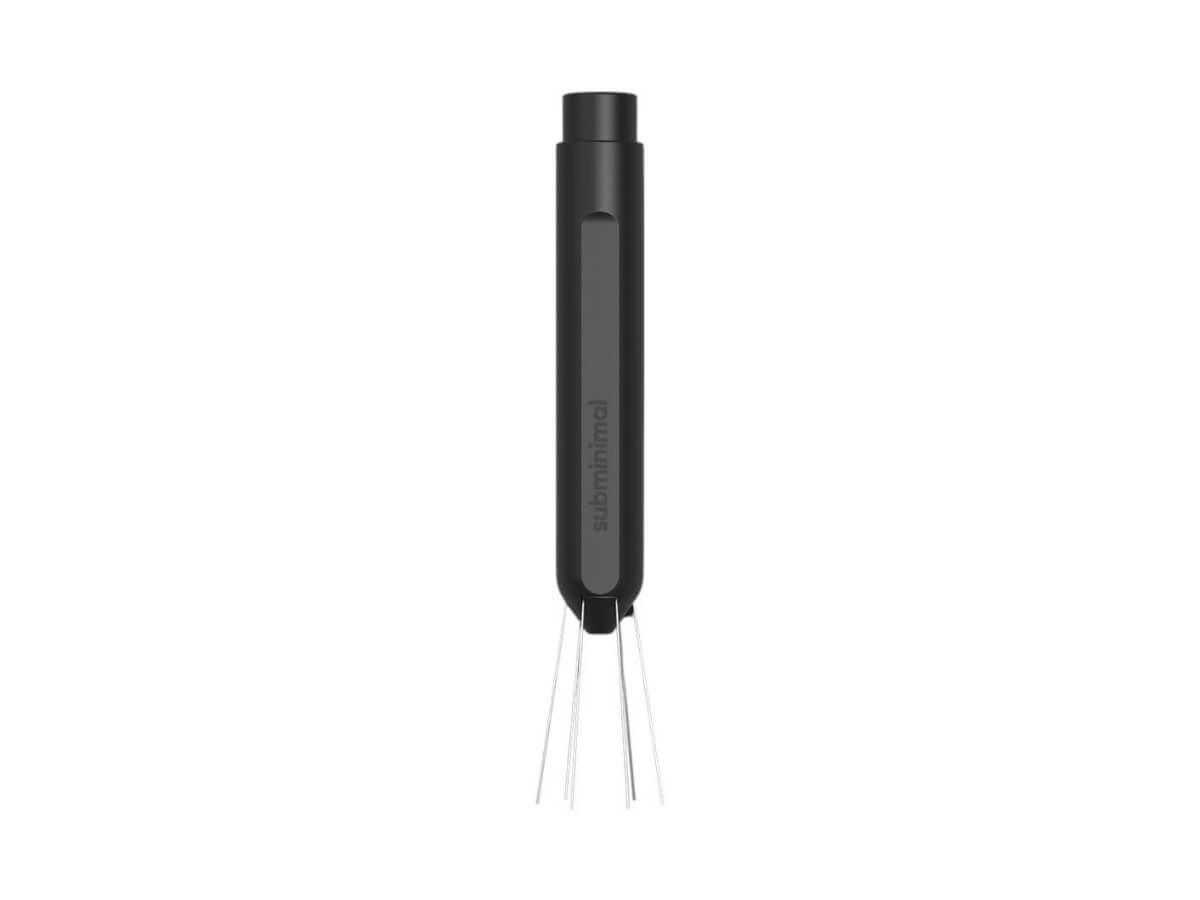 Subminimal | Flick WDT Tool
Description
Details
Other Info
Click & Flick

Compact and intuitive to use, the Flick WDT Tool from Subminimal features retractable needles for enhanced ease of storage when not in use.

Simply click the top to pop out the needles when you need them, then a flick of the wrist sends them back into the chamber for safekeeping—and to avoid any unwanted finger pricks—while not in use.

Great for travel and home brew bars alike, the Flick WDT Tool is a helpful addition to any espresso ritual, and includes a stand and adhesive magnetic wall-mount for convenient storage.

Features

WDT (Weiss Distribution Technique) helps redistribute and settle grounds in your portafilter basket to enhance the evenness of your extractions.

Retractable needles are deployed with a click of the button atop the pen-style tool, with a flick of the wrist returning them into the chamber for safekeeping.

Includes storage stand, adhesive magnetic wall-mount, six replacement needles, and allen key.

Made in China

About Subminimal

Subminimal was started by Dominic Symons with the mission to create simple, easy to use coffee products that don't compromise on quality or experience. They believe good design is powerful, and great coffee is essential in exploring new ways to create.