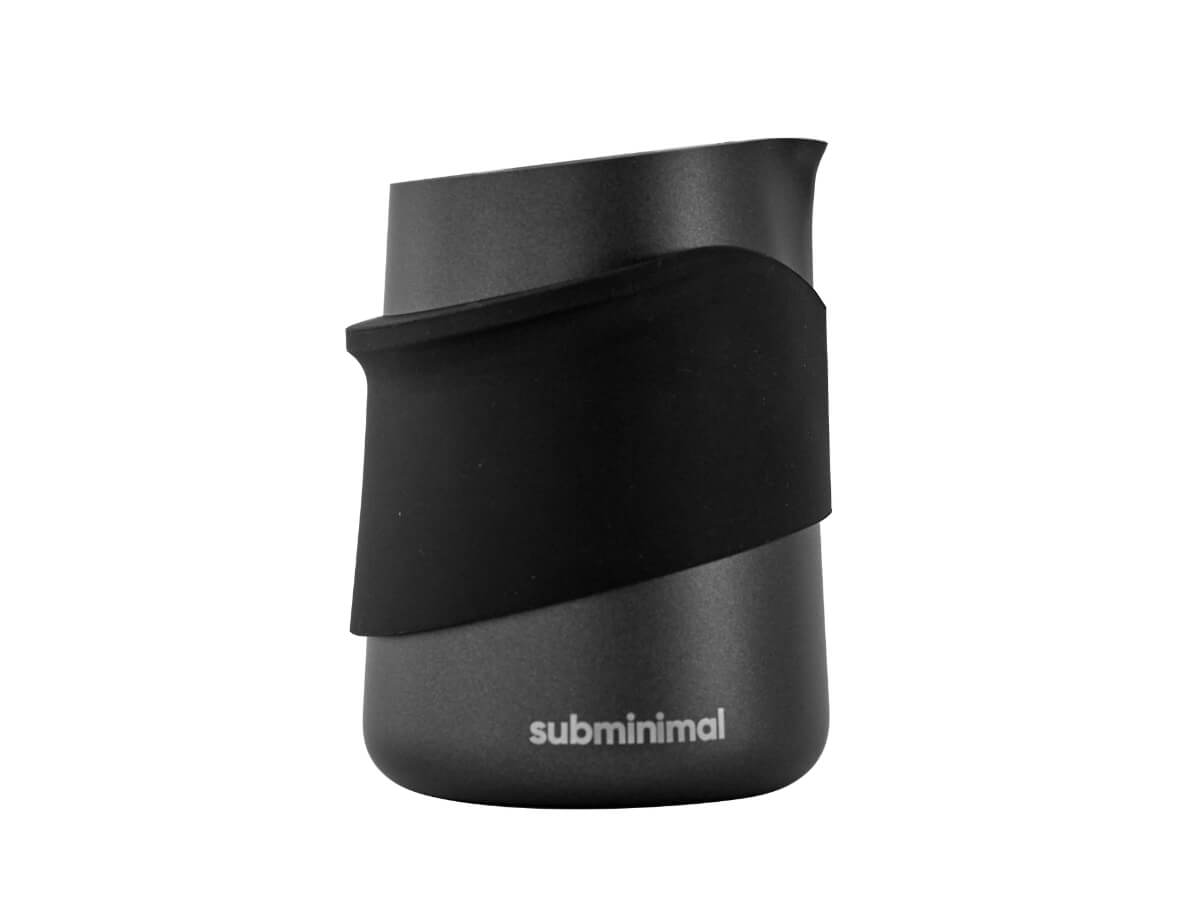 Subminimal | FlowTip Milk Jug - Handleless
Description
Details
Other Info
Stovetop Compatible Latte Art Jug

The perfect companion to the NanoFoamer or for all-day comfort at the café, Subminimal's FlowTip Milk Jug is stovetop ready so you can warm your milk with or without a steam wand.

Featuring an ergonomic heat-resistant silicone band, the Handleless pitcher provides a comfortable hold, with a smooth neck and custom spout shape designed to make pouring latte art easier for beginners while allowing pros the control they desire for more detailed designs.

Features

Ergonomic, heat-resistant silicone band provides comfortable handling and excellent control.

Compatible with all stovetop types; an induction adapater/diffuser plate may be required for stability on some gas stoves, or if your induction cooktop cannot detect a very small pot.

The smooth neck creates an even flow of milk when pouring. This is helps get the latte art flowing nicely and makes learning latte art easier.

The spout edges are tangent to the walls of the jug. This allows for wide elegant ripples when the jug is wiggled side to side.

Sharp pouring tip allows for fine details to finish a pattern.

450ml | 15oz capacity

Materials

Durable, easy to clean, 304 stainless steel with resin handle; black version is teflon coated on the outside.

Made in China

About Subminimal

Subminimal was started by Dominic Symons with the mission to create simple, easy to use coffee products that don't compromise on quality or experience. They believe good design is powerful, and great coffee is essential in exploring new ways to create.

Use & Care

Dishwasher safe, or handwash clean with soapy water after each use.