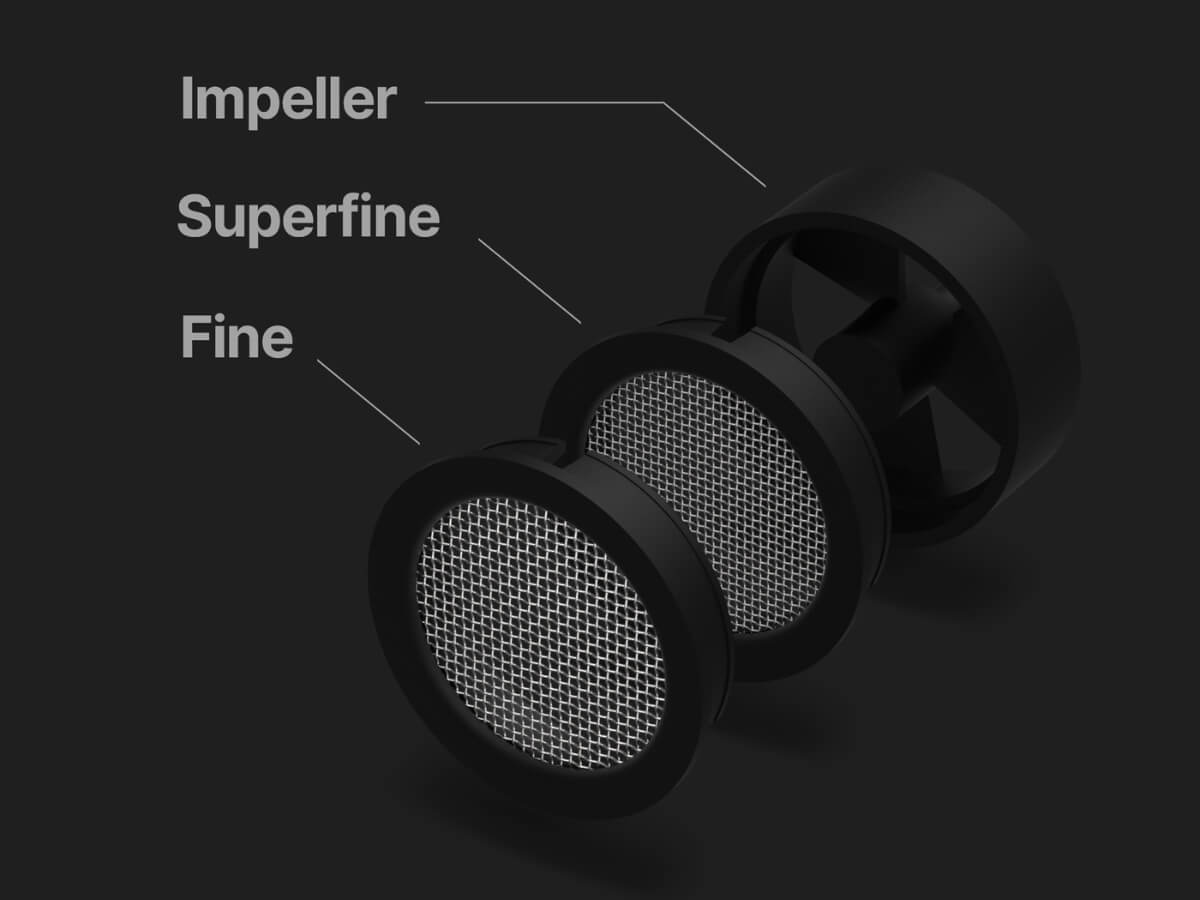 Subminimal | NanoScreen Kit
Description
Details
Other Info
Superfine microfoam in seconds

In case of an unfortunate tumble or in the event of misplaced NanoScreens, this spare parts kit from Subminimal contains two replacement NanoScreens (Fine & Superfine) and a replacement Impeller (V2 / Lithium model only).

Available in your Choice of V1 (Legacy) or V2 / Lithium models.

Features

Includes two different nano-screens (Fine & Superfine) and one replacement Impeller (V2 / Lithium model only).

Legacy model (V1) NanoScreens fit only the V1 NanoFoamer.

New clip-on NanoScreens (V2 / Lithium) ditch the pressure fit system for a satisfying snap-fit, ensuring a stronger hold on the impeller while simultaneously preventing buckling over time.

Upgraded polycarbonate impeller (V2 / Lithium) is more resistant to the stresses of the fast rotations in hot liquids, and is easily replaceable in the event your NanoFoamer takes an unfortunate tumble.

Materials

NanoFoamer is made with FDA & CE Compliant food-grade materials.

Made in China

About Subminimal

Subminimal was started by Dominic Symons with the mission to create simple, easy to use coffee products that don't compromise on quality or experience. They believe good design is powerful, and great coffee is essential in exploring new ways to create.

Use & Care

Simply spin the impeller and nano-screen under warm water to rinse clean after use; spin in a glass of soapy water for more thorough cleaning.

Please refer to Subminimal'sQuickstart Guide for usage details.