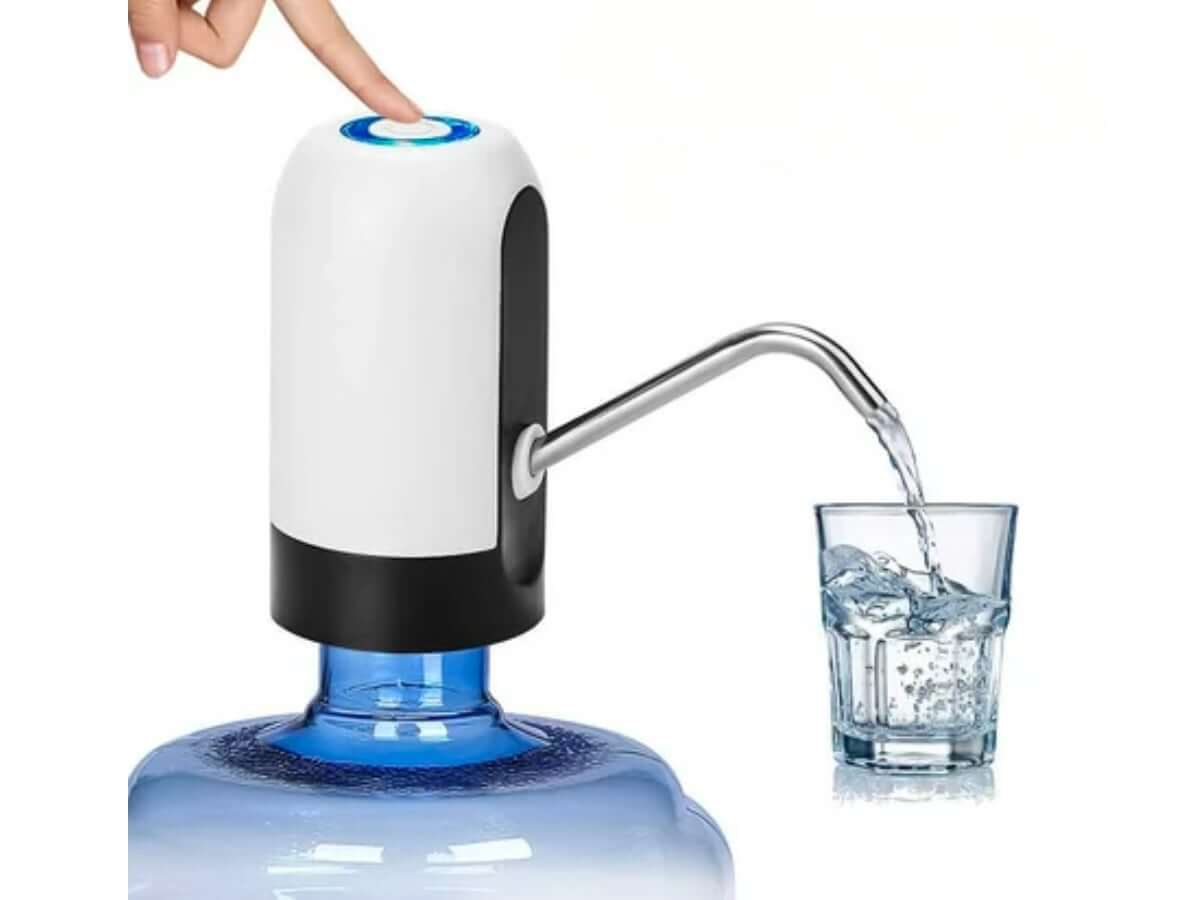 Third Wave Water | 5 Gallon Portable Water Pump
Description
Details
Other Info
Pump it up

The 5 Gallon Water Pump quickly pumps water from your 5 gallon water jug (typical size) to your kettle, coffee maker, carafe or other vessel.

Lightweight and portable, the USB-rechargeable pump is convenient for mobile coffee carts, events, camping/picnics, and home & office use.

Features

Simple one-touch operation.

Food grade silicone hose, ABS housing and 304 stainless steel tap.

USB-rechargeable high-capacity battery can used for 30-60 days once fully charged; pumps ~5-6 x 5 gallon jugs of water on a single charge.

About Third Wave Water

Like most good things, Third Wave Water started over a good meal and a beer. Two friends and coffee shop owners, Taylor and Charles, were having lunch when Charles mentioned wishing he could make a concentrate of Taylor's perfected water blend to use for his coffee customers. That's when the idea of 'dehydrated water' was born—and the rest is history.