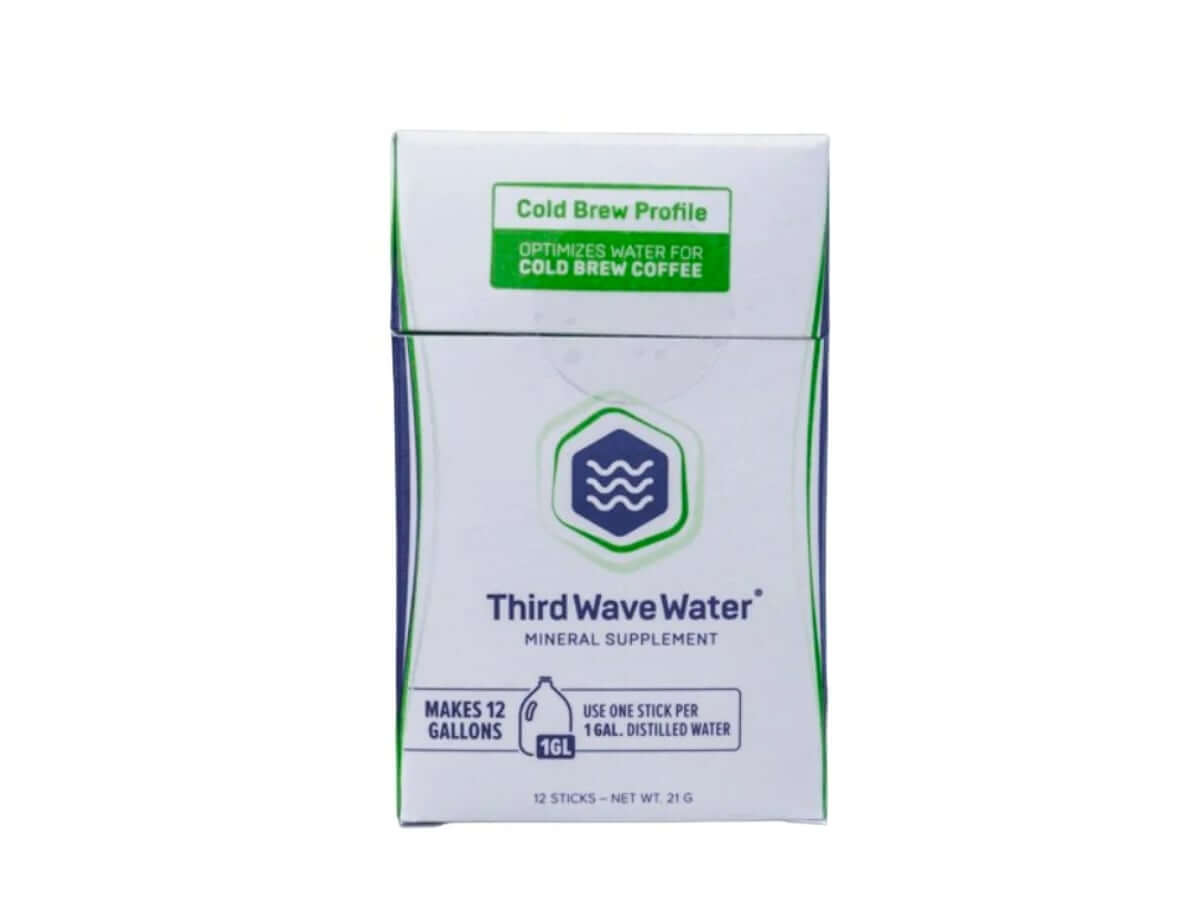 Third Wave Water | Cold Brew Profile
Description
Details
Other Info
For your coffee's full flavour

Brew (and dilute) consistently and achieve optimal flavour with water chemistry formulated to highlight the very best in your cold brew coffee.

The Third Wave Water Cold Brew Profile is rich in magnesium to help reduce acidity and bitterness in favour of letting richer tasting notes come through more clearly, with smoother/rounder body.

Simply add a stick of mineral supplement to your distilled or reverse-osmosis water, shake, and use to brew your favourite coffee—we'll bet it has never tasted so good.

Available in 1 Gallon (12 sticks each) format, or as a single 5-Gallon stick.

Features

Patent pending formula of magnesium sulfate, sodium bicarbonate and potassium bicarbonate; optimizes water for cold brew coffee & tea.

All natural; no chemicals.

Magnesium rich mix reduces acidity by up to 3x (300% reduction) to help reduce bitterness and emphasize richer (chocolate/molasses) tasting notes and smoother/rounder body.

Made in the USA

About Third Wave Water

Like most good things, Third Wave Water started over a good meal and a beer. Two friends and coffee shop owners, Taylor and Charles, were having lunch when Charles mentioned wishing he could make a concentrate of Taylor's perfected water blend to use for his coffee customers. That's when the idea of 'dehydrated water' was born—and the rest is history.