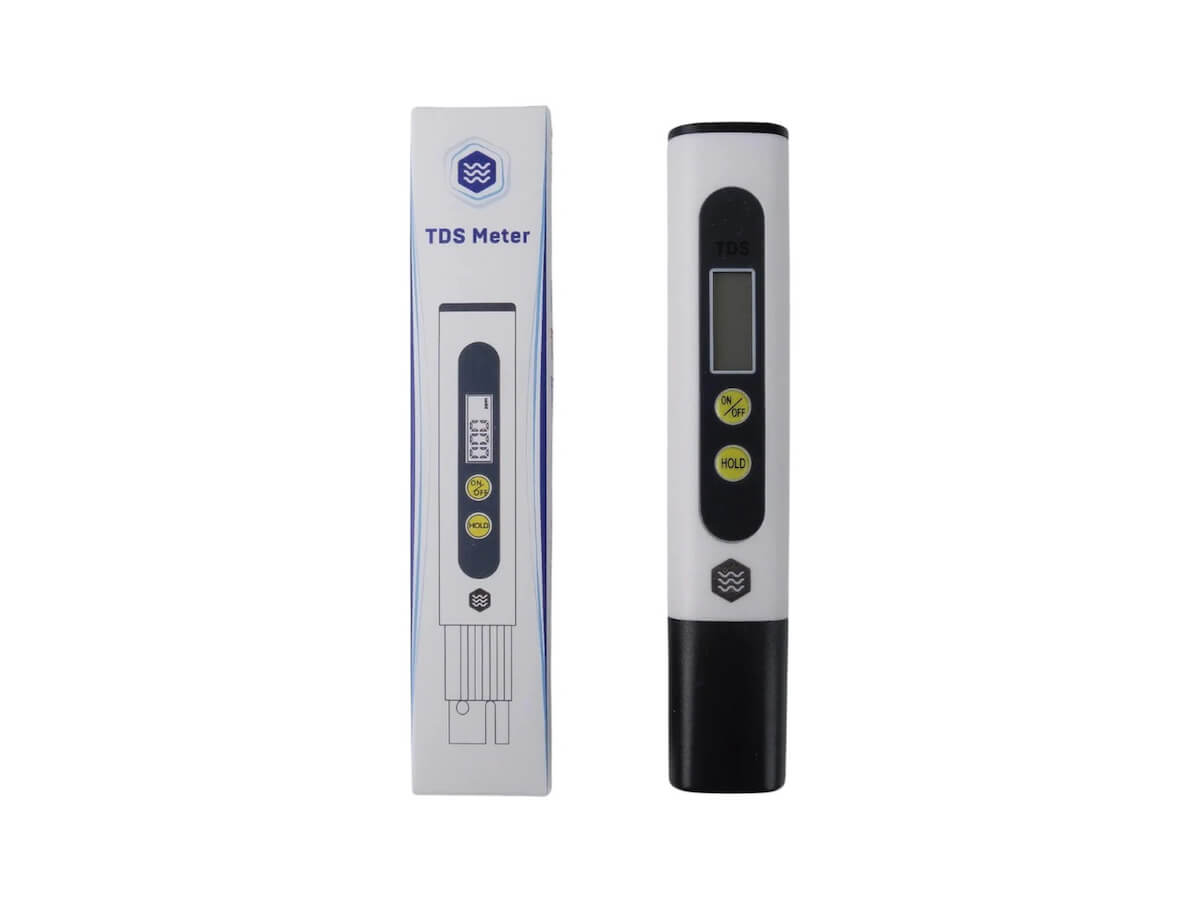 Third Wave Water | TDS Meter
Description
Details
Other Info
Tested waters

Your coffee is up to 98% water, and understanding what you're working with is fundamental to brewing consistently good cups.

Use the Third Wave Water TDS Meter to measure the amount of total dissolvable solids (minerals or aggregates) in your water—either to test the mineral content* of your current water, or to verify that your distilled or reverse osmosis water really is 'empty' prior to adding your Third Wave Water minerals for optimal brewing water.

*Note: Readings will not define which minerals are present in your water; only that something is there.

Features

Simple and fast operation.

Measures TDS (total dissolvable solids); equivalent to PPM (parts per million) or mg/L (milligrams per Litre) in water.

Factory calibrated with an accuracy of ±2%: measurements from 0-1000 display in 1 TDS increments; from 1000 to 9999, it is indicated by x 10 symbol.

Battery included.

About Third Wave Water

Like most good things, Third Wave Water started over a good meal and a beer. Two friends and coffee shop owners, Taylor and Charles, were having lunch when Charles mentioned wishing he could make a concentrate of Taylor's perfected water blend to use for his coffee customers. That's when the idea of 'dehydrated water' was born—and the rest is history.