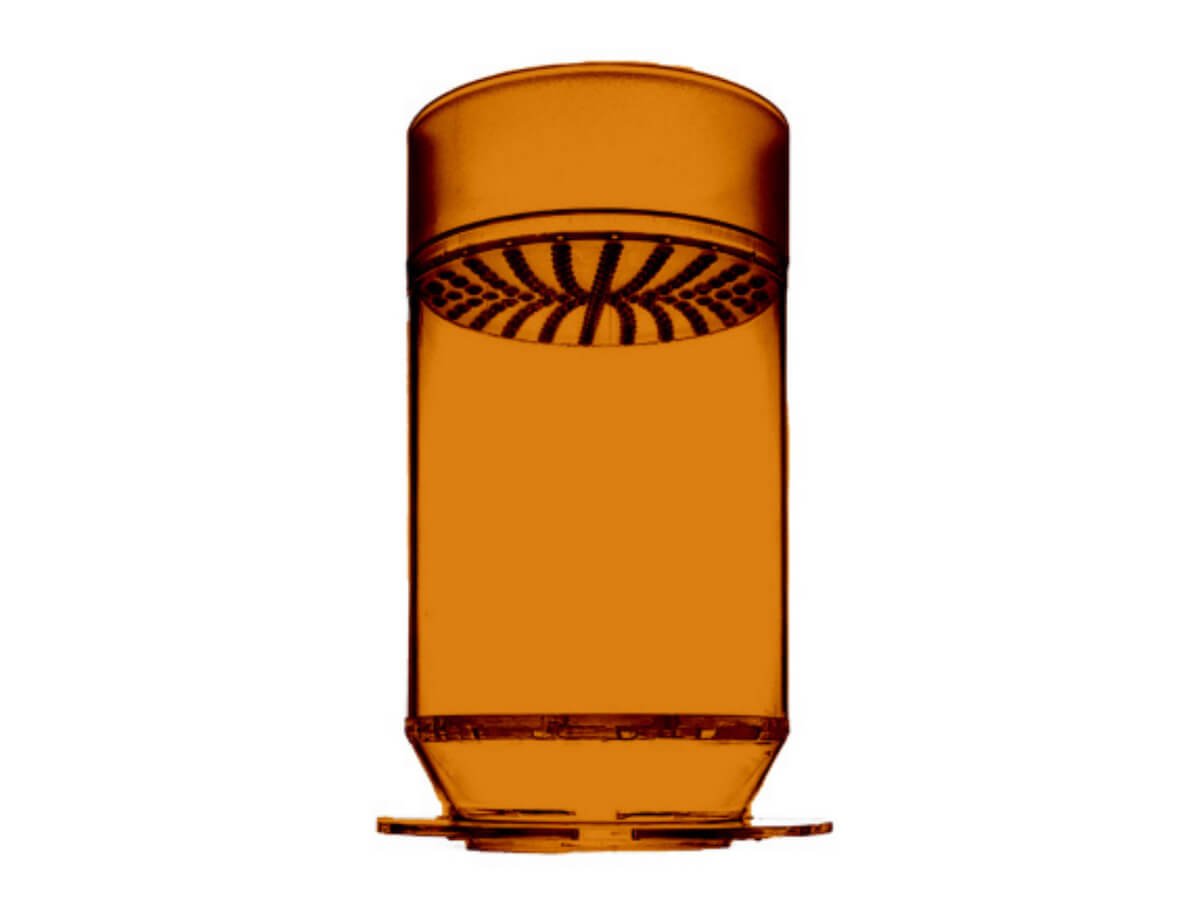 Tricolate
Description
Details
Other Info
EVEN. SIMPLER. FILTER COFFEE

Simplify your daily ritual—and consistently get the most out of your coffee—with the Tricolate brewer. Featuring a shower head designed to disperse water evenly across your coffee, with a wide and flat brew bed with vertical walls that promotes more uniform water to coffee contact, Tricolate yields incredible balance, sweetness and clarity in your brews.

Amazingly user-friendly, Tricolate will satisfy beginners and pros alike, with easily repeatable results that push the boundaries of extraction.

*Note: Now includes revised design upper & lower filter screens for enhanced performance, and polypropylene carrying case.

FEATURES

Engineered shower head is designed to disperse water evenly over the surface of the coffee, from a consistent height and at a consistent flow rate.

80mm wide flat bottom brew bed increases surface area and helps promote more even water to coffee contact while reducing channelling.

Vertical walls ensure coffee remains fully saturated throughout the entirety of the brew.

Brews 1-2 cups, up to 500ml | 16oz.

Easy to use, and easy to clean.

Fits most cups, carafes and travel mugs.

Polypropylene carrying case doubles as a carafe.

ncludes pack of 100 high-quality paper filters.

MATERIALS

Made with high quality Tritan® copolyester (BPA & BPS free).

Designed & Made in Australia

ABOUT TRICOLATE

Brought to you by Floe Coffee, the Tricolate brewer was developed to provide an easier and more consistent way to brew coffee. Designed and made in Australia, Tricolate has quickly made waves with its innovative and deceptively simple device that helps achieve unparalleled levels and evenness of extraction.

USE & CARE

Detailed brewing instructions may be found here.

Wash clean with hot, soapy water before first use. After use, simply remove shower head, compost the spent grounds and filter, and rinse clean under warm water.

For more thorough cleaning, wash with hot water and mild detergent (dishwasher safe; top rack only).