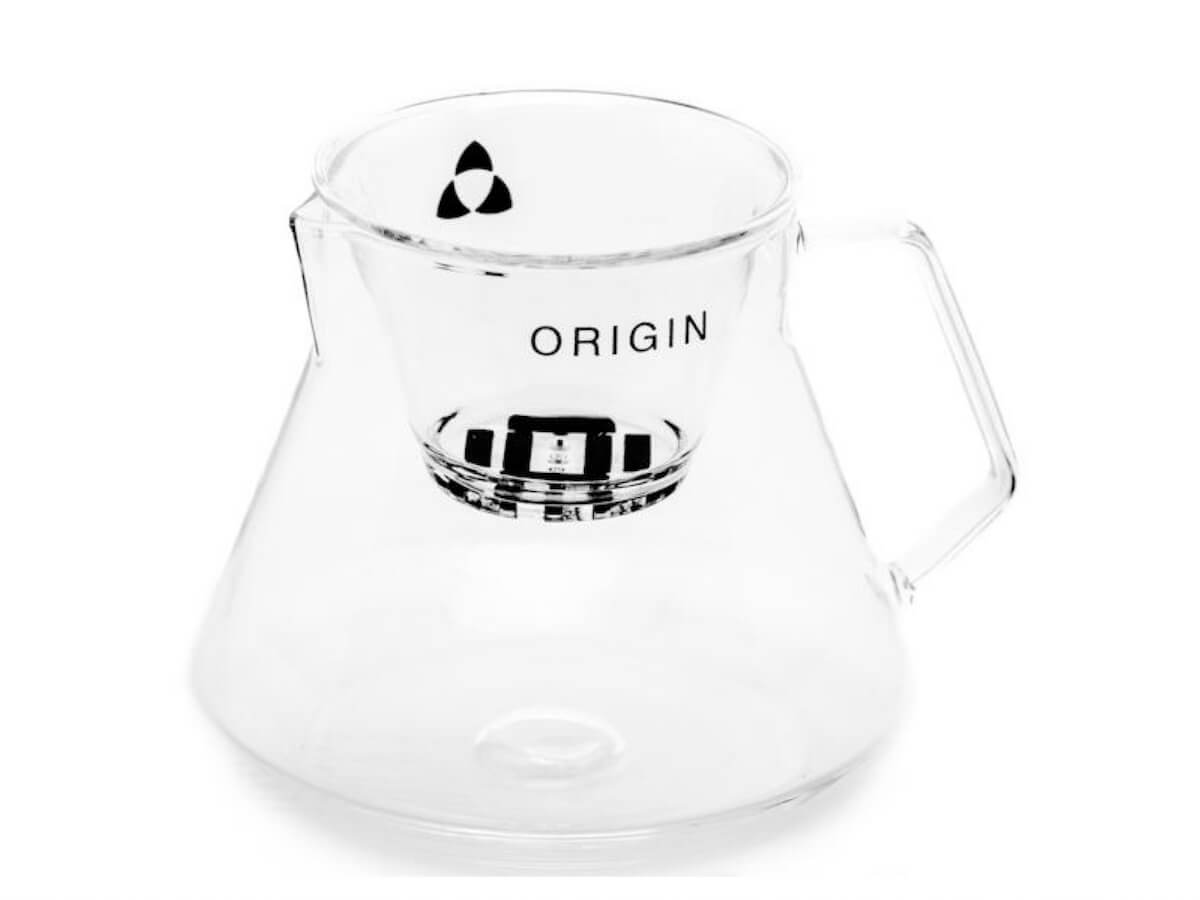 Trinity | Origin Decanter
Description
Details
Other Info
EXPRESS EACH COFFEE'S ORIGIN

Featuring the simple and versatile 'sequence grid seal system', the Origin Decanter is a minimalist coffee brewer designed to allow you to customise your brew profile and unlock the natural expression of nuanced aromas and flavours in each and every coffee.

With an integrated design that is as practical as it is pleasing to the eye, the Origin Decanter houses the filter module and server in one piece and avoids unnecessary heat loss while brewing by keeping the brewing chamber and coffee closely contained.

Paired with the Trinity ONE, Origin unlocks even greater functionality and the ability to brew hands-free mini-batch & cold-drip coffees as part of a truly all-in-ONE Brew Kit.

FEATURES

Minimal design integrates filter module and server in one practical and aesthetically pleasing device.

21-hole filter module with sequence grid seal system allows multiple drainage configurations to customise flow rate & channelling and profile your extraction to each coffee.

Compatible with Kalita Wave 155 Filters.

Designed to be the perfect partner for the Trinity ONE Brewer.

MATERIALS

High quality borosilicate glass with an added 0.5mm wall thickness compared to standard brewing products for extra durability; food-grade silicone seals (6 seals included).

DIMENSIONS

Volume below filter module: 500ml | 16.9oz

Volume below spout: 750ml | 25.4oz

L6" x W5.3" x H4.5" | L15.2cm x W13.5cm x H11.5cm

Designed & Engineered in Brisbane, Australia

Made in China

ABOUT TRINITY

Trinity Coffee Co. was founded by Mark Folker, in Brisbane, Australia. A passion for brewing better coffee—expressing its terroir and true flavour potential, and enhancing the brewing experience for professional baristas and average users alike—led Mark to design and develop the Trinity ONE brewer.

Successfully funded on Kickstarter in June 2015, it is the first and only high-quality all-in-one specialty coffee brewing appliance.

USE & CARE

Trinity has some tremendously helpful brew guide videos to help get you started. Origin is dishwasher safe.

WARRANTY

30-day limited manufacturer's warranty.