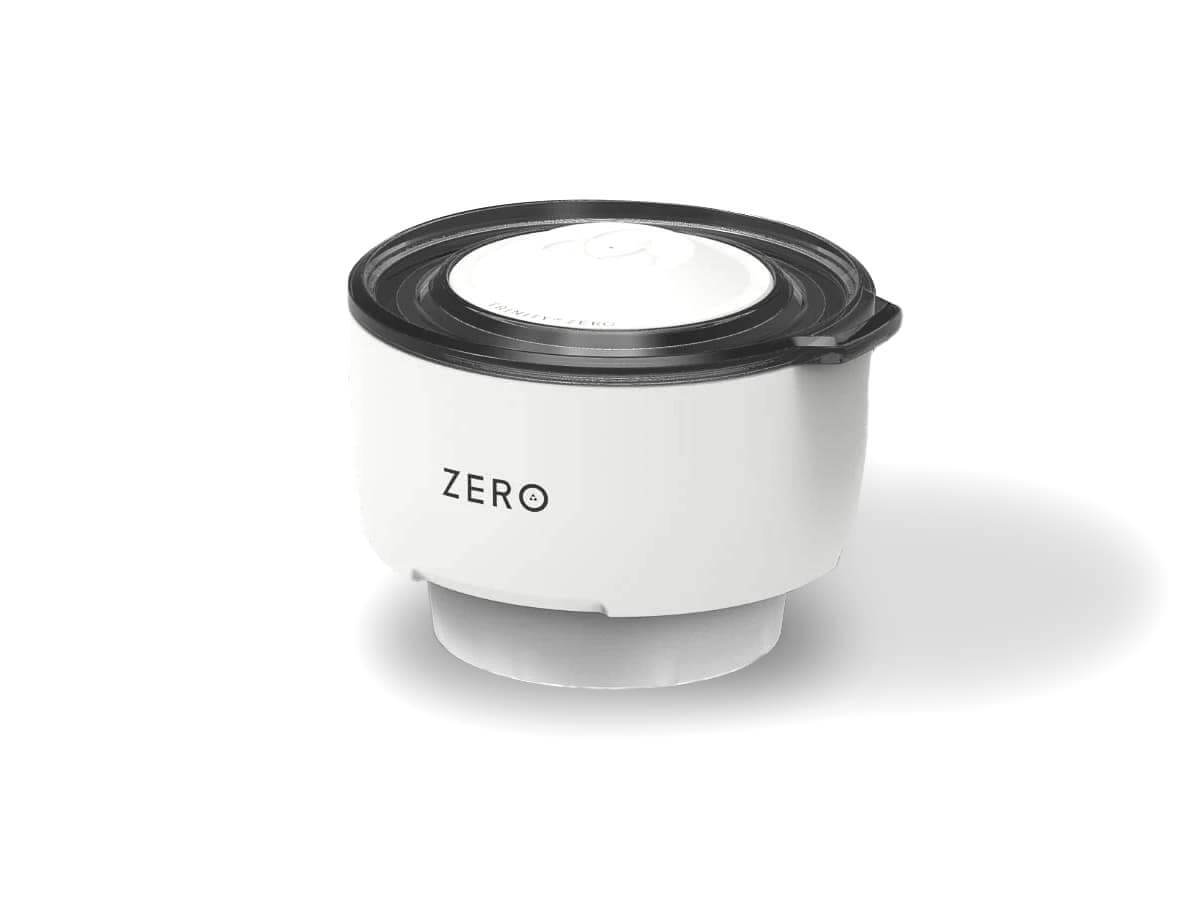 Trinity | Zero - White
Description
Details
Other Info
Press With Purpose

Minimal by design, the Trinity Zero makes stronger coffee in a shorter time, and is the most compact and portable press with the smallest environmental footprint possible.

Palm-sized and lightweight so you can take it anywhere, the Trinity Zero accepts up to 18g of coffee, with an embedded stainless steel filter and thumb activated press to create a high-concentration and full-bodied brew in just 60 seconds. With coffee that's great on its own, diluted with water to replicate a filter brew concentration, or topped with milk to mimic your favourite espresso-based drink, you're sure to have zero reservations.

Features

Brews up to 80ml | 2.7oz of high-concentration coffee, with an 18g grounds basket and 100ml water chamber; brewed coffee may be enjoyed as is or diluted as preferred.

Removable 58mm grounds basket includes an integrated 150-micron stainless steel filter; a 58mm paper filter may also be used to produce greater clarity.

Utilises a thumb activated silicone pump to press water through coffee bed.

Long-lasting design with minimal material consumption and no reliance on single-use elements for a correspondingly low environmental footprint.

Fits most carafes, cups and travel mugs.

Dimensions

115g — ø3.5" x H1.7" (H2.5" w. basket inserted) | ø9cm x H4.5cm (H6.5cm w. basket inserted)

Materials

BPA-free polypropylene, silicone and 304 stainless steel; 100% recyclable material.

Designed & Engineered in Brisbane, Australia

Made in China

About Trinity

From a love of coffee and a passion for creating designs that help express its utmost flavour potential while enhancing the brewing experience for professional baristas and average users alike, Mark Folker developed Trinity Coffee Co. in Brisbane, Australia.

Taking a step back in order to move forward, Trinity embeds the ethos of minimising their impact and of caring for social and environmental wellbeing into their designs through their 'towards zero' approach.

Use & Care

Wash clean with hot, soapy water before first use. After use, simply remove basket, compost the spent grounds, and rinse clean under warm water.

Brewing Guide

1. Fill the coffee basket with up to 18g of freshly ground coffee.

2. Fill the water chamber to the 100ml line marking, and allow the water some time to trickle through the dispersion screen and to saturate the grounds.

3. Secure the lid, then use your thumb to pressurise the chamber; press, hold, and repeat until all the water has been pressed through (approximately 12 pumps).

4. Top up your concentrate brew with hot water or milk as preferred, creating the perfect cup in just 60 seconds.